A former Chairman of the Peoples National Convention (PNC), Bernard Mornah, has warned government over attempts to rig the upcoming Council of State elections.
According to him, the people of Ghana have been inundated with widespread reports of the government's clandestine and surreptitious imposition of delegates on the various District Assemblies at the blind side of the Assembly Members .
He said the said attempts violate the dictates of the constitution of the Republic of Ghana.
In a statement, Mr Monarh, described the alleged acts as "bad faith". 
He pointed out that as a Democrat and a firm believer and advocate of the rule of law, he was joining the clarion calls for the right thing to be done to give honour and legitimacy to whoever would be eventually elected to sit on the Council of State.
"It is my considered view that the seat of government, acting through other agencies, would recognize their powers and cease to overstep their boundaries especially with regard to the elections scheduled for Friday, February 12, 2021 across the country," he said.
According to him, it is not for nothing that the framers of the 1992 Constitution of Ghana gave the power to the president to appoint some members to the council with the rest of the members being elected by the people.
Mr Monarh further called on all progressive-minded Ghanaians as well as Civil Society to rise against "these unconstitutional acts and combine forces to stop this bad precedence", using available legitimate means, including court actions. 
He said Ghanaians must ensure that that the right thing is done to safeguard the country's nascent democracy and rule of law.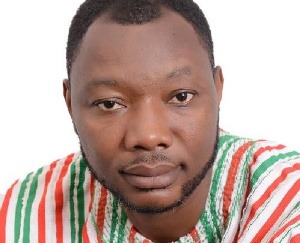 Content created and supplied by: nuamahkabila (via Opera News )