Just imagine JM continued to be in power by now, don't you think Ghana would have turned a mini Dubai?...Please vote wisely 
Mahama legacy God bless visionary leader NDC is blessed to have you
It's only in Africa that politicians see roads n school buildings as achievement....... Whilst others are turning lives around in their country and incomes are being distributed equally, we are here claiming roads are achievements.... No wonder cutting of sod has now become achievements.......
The problem with this country is always leaving projects undone during that time there our stadia were deteriorating or because of political differences is good to always continue for the betterment.
If it is politicize and undone the masses suffer.don't forget is the people tax it shouldnt go waste.
Projects under past presidents that has been left undone are many Nkrumah's own industries,kufuors affordable housing unit in around obom domeabra and others.
Sometimes l feel pissed off by the behavior of politicians in an election years. Why must they always commission uncomplicated projects days to the election? 
We the citizens must not allow them to play their tricks on our minds. 
Thank you
Photos of Pokuase interchange below: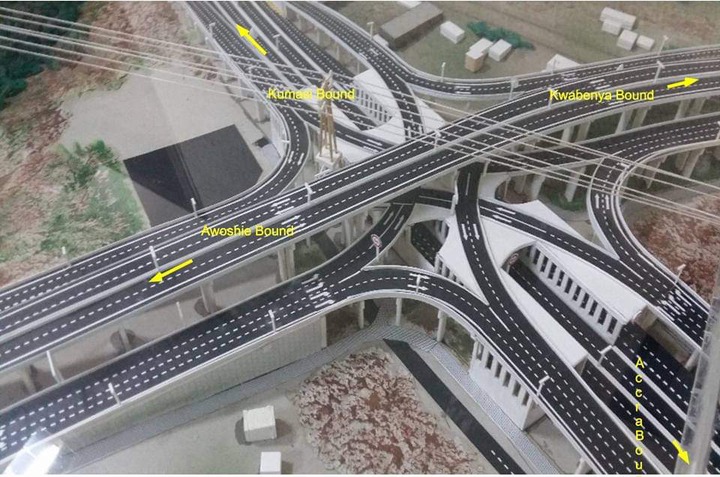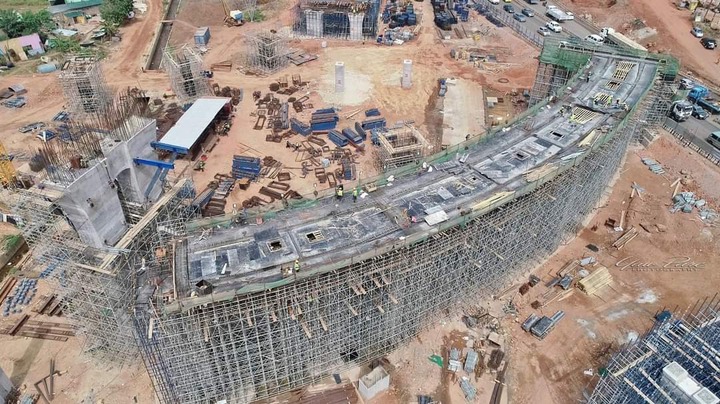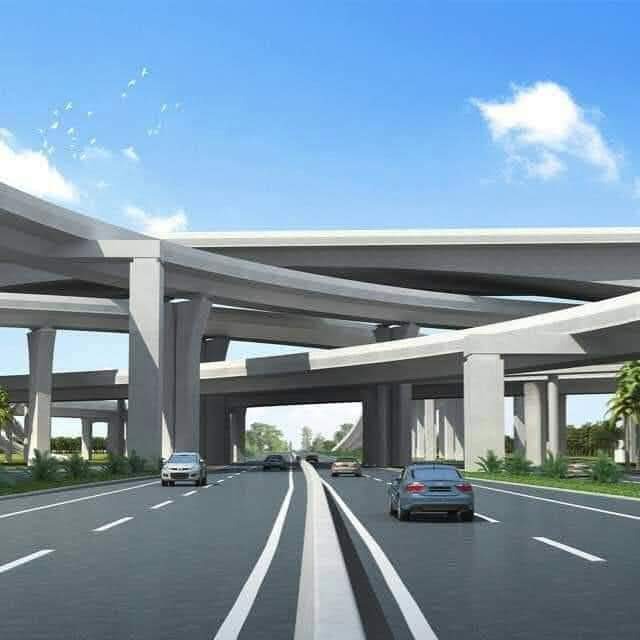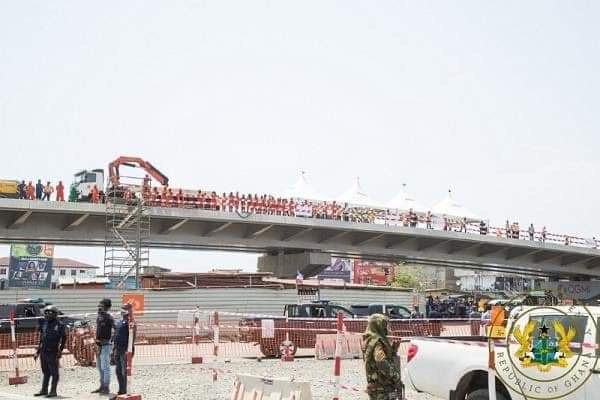 Content created and supplied by: mawulife (via Opera News )