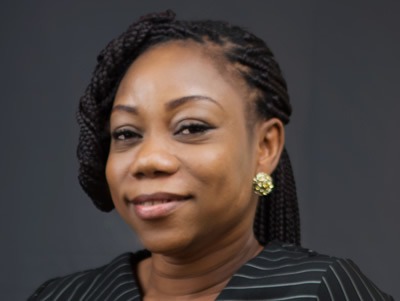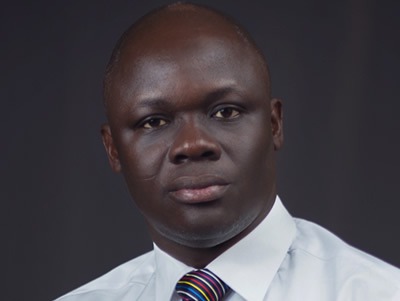 Samson Anyenini describes himself in his Facebook bio as someone who "Makes a living wearing a funny wig and ... and making noise into a stick in a box called studio." Interesting and simple as this may seem, many have, Lawyer Ayenini has stitched his name and reputation in the minds of all the millions of listeners of his, as one who goes hard for the right answers. Some of his discerning listeners have come to both love him and hate him as well, as some still cant tell, whether he defends the NPP or NDC during his primetime TV interview program, NewsFile every Saturday Morning on JoyNews TV.
Don't be quick to say, its the non-discerning ones, until you have been watching for years as well and you will notice that, that view is determined largely by the viewers political leaning and his expectations of Samson's work and how he should go on any show. But he will confidently affirm always that, he is in the drivers seat and determines how he drives the bus and because of his authoritative image, we the lovers of him, have no option than to eventually agree to disagree but continue never to miss his next show.
Samson Lardy Anyenini once served as Chairman on the Ghana Football Association Normalization Disciplinary Committee and is a member of the Ghana's Catholic Association of Media Practitioners (CAMP-G), he was also crowned the overall winner in the just concluded 25th Ghana Journalists' Association (GJA) Awards, winning the title of P.A.V. Ansah Journalist of the Year 2019.
But he has a longer appealing profile. He has a law firm, if you never knew and its profile of him, approved by him Reads: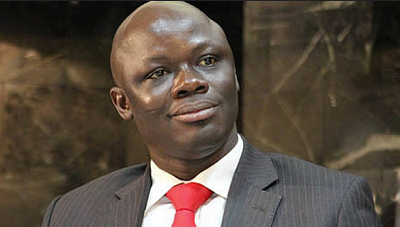 Education
University of Ghana (LL.M)
Ghana School of Law (QCL)
Kwame Nkrumah University of Science and Technology (LL.B)
University of Ghana (BA (HONS)
Head of firm, Samson Lardy ANYENINI, left a full-time staff job at Multimedia Group Limited's Joy Fm, Ghana's first private commercial radio station at the start of 2013 as News Editor to focus on law practice. That decision was easy to take due to the pile of cases he had to attend to which did not allow him the space to continue his hitherto active part-time law practice. He has since only hosted the flagship most listened to/watched weekend current affairs news analysis Newsfile program.
As a Broadcast Journalist, he was also a BBC correspondent reporting on a wide range of issues with emphasis on human rights cases. This explains his continues commitment to contributing to discussions on such cases and other governance and administrative matters on national media.
This commitment is evident in the observation by Prof. Stephen Offei, Dean of the KNUST Law Faculty thus; "bearing in mind your sound knowledge of the law, and your interest in constitutional matters and legal advocacy, we are confident you will be a fair and competent judge…"
This statement was contained in a letter inviting Samson to join the illustrious company of Supreme Court justices Dr. Justice S.K Date-Bah and Justice Anin Yeboah as well as senior Law Lecturer and GBA President Nene A.O. Amegatcher to be a judge in the maiden edition of Her Ladyship the Chief Justice Georgina T. Wood Moot Court Competition for all law faculties in Ghana.
Samson was previously with Osu-based Gaisie Zwennes Hughes & Co. He holds a Master of Laws in Alternative Dispute Resolution with practice focus on International Commercial and Investment Arbitration. He is an Associate of the Chartered Institute of Arbitrators.
He has consulted for and delivered special papers for professional institutions and special organizations including the Judicial Service of Ghana and the local chapter of global watchdog Ghana Integrity Initiative and Ghana Anti-Corruption Coalition, Ghana Centre for Democratic Development.
He was recently invited to serve on the Board of the International Lawyers Assisting Workers (ILAW) Network.
About His Law Firm
A-PARTNERS @ LAW, incorporated under the laws of Ghana in February of 2014, is small-sized civil/commercial firm committed to tailoring its services to meet the special needs of clients and their businesses.
The firm is registered and licensed by the General Legal Council, the body regulating legal education and practice in Ghana. It provides truly dedicated tailor-made services in general Corporate, Commercial, Civil and Criminal Defense Litigation.
The Head of firm is reliable, leading our service delivery to famed entities including NTHC Properties Limited, Multimedia Group Limited, University of Education – Winneba and African Origin Travels Limited. He participated in/solely advised and represented clients such as Engen Oil Ghana Limited, ACP Estates Limited and Mechanical Lloyd Company Limited.
The firm has also advised and represented about a dozen of Ghana's MPs including a section of leaders of the 6th Parliament to assert a successful claim against ArikAir. We successfully conducted the landmark case against the Government of Ghana paving the way for a legal regime for overseas voting by Ghanaians living abroad.
Interestingly, Samson Ayenini has a Partner, Evelyn Gawu, who happens to be the managing partner at his law firm. Read about her excelling and inspiring bio as well: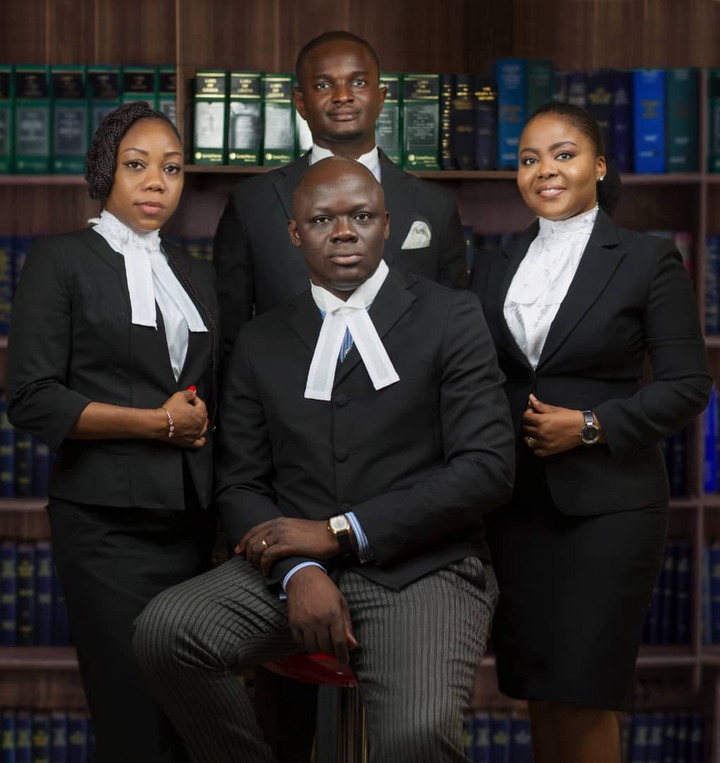 all pictures taken from a-partnerslaw.com
Education
Ghana School of Law (QCL)
Kwame Nkrumah University of Science and Technology (LL.B (HONS))
St. Monica's Senior High School (Business)
Evelyn previously worked with Obeng – Manu & Co. in Kumasi where she interned while pursuing her LL.B degree. She returned for her pupilage after Law School, and practiced from Obeng-Manu & Co. until she joined Pwamang & Associates in Accra in 2013. She worked directly under the head of firm who became Justice of the Supreme Court of Ghana in 2016.
Evelyn has also worked with the Legal Aid Board in Kumasi doing her National Service and briefly during her professional practice at Obeng-Manu & Co. She has been a Contributor to the Chief Justice's Mentorship Programme which aims at encouraging girls in the Senior High Schools to aspire to be lawyers.
Evelyn's practice at A-PARTNERS @ LAW, has centered mainly on commercial and civil litigation and family law matters.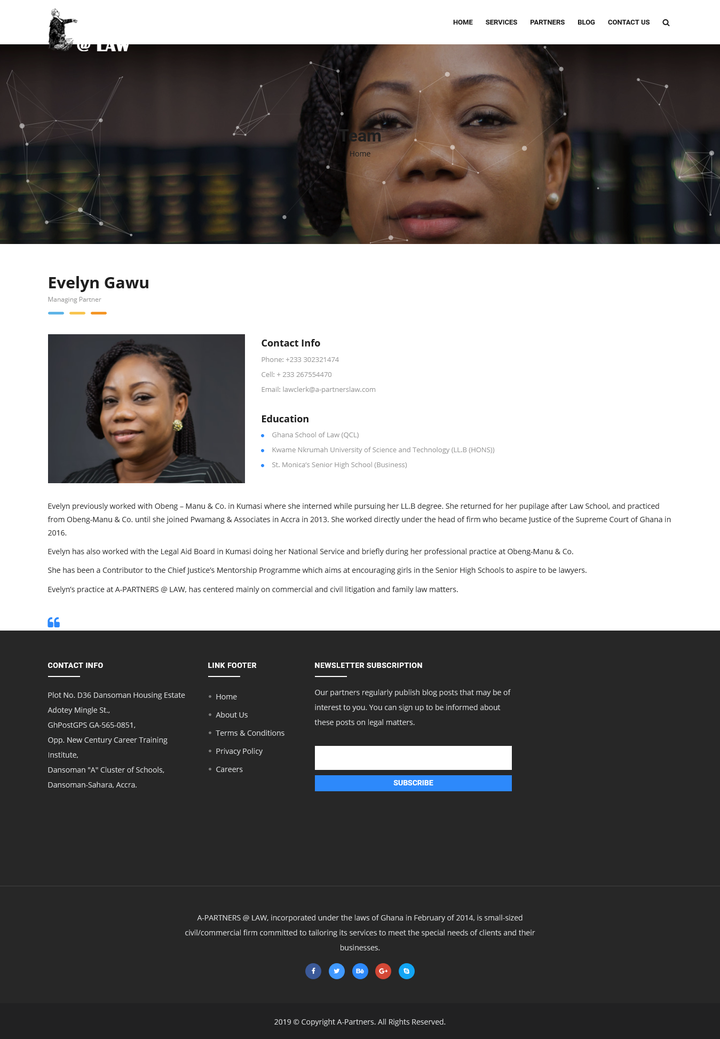 Content created and supplied by: MrsBabie (via Opera News )