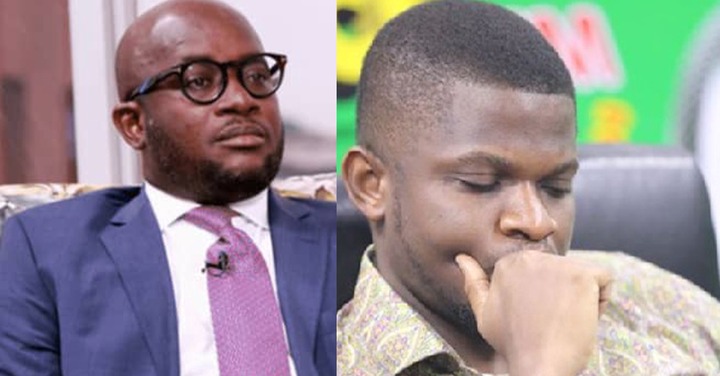 The Member of Parliament for Sekondi Constituency in the Western Region, Lawyer Andrew Egyapa Mercer has dared the Communication Director of the National Democratic Congress, Mr. Sammy Gyamfi to meet him face to face.
Lawyer Andrew Egyapa Mercer was scheduled to meet Sammy Gyamfi in the studio of Asempa FM for a discussion on the election petition case at the Supreme Court.
However, Mr. Sammy Gyamfi was unable to make it to the studio and decided to join the conversation on the phone. 
Lawyer Andrew Egyapa Mercer was bitter and urged the host of the program to force Sammy Gyamfi to face him in the studio.
"I cannot sit here whilst you engage Sammy Gyamfi on phone. He should walk and come to the studio and battle it out with me face to face. Last week I was not here and nobody called me on phone to join the conversation so if Sammy Gyamfi cannot come, don't call him too. This is supposed to be an in-studio discussion and not on phone. Tell Sammy Gyamfi to come. I'm waiting to battle it out with him any time". Andrew Egyapa Mercer noted.
Mr. Sammy Gyamfi later joined the conversation through the phone and apologized for his absence. According to him, he is ever ready to face Andrew Egyapa Mercer face to face on any platform for a discussion.
"I would have been there myself to meet Andrew Mercer but I was unable due to some circumstances beyond my control but I'm not afraid to face him". Mr. Sammy Gyamfi added.
He added that the NDC is poised in finding every possible means to get the Electoral Commissioner to testify in the ongoing election petition case. According to Mr. Sammy Gyamfi, it is not right for Mrs. Jean Mensah to refuse accountability for an election she organized for Ghanaians.
On his part, Lawyer Andrew Egyapa Mercer indicated that the legal team of the petitioner has failed to prove their case in court. He believes the electoral commissioner cannot testify for a case that has no merit. 
Content created and supplied by: AmaMathematics (via Opera News )