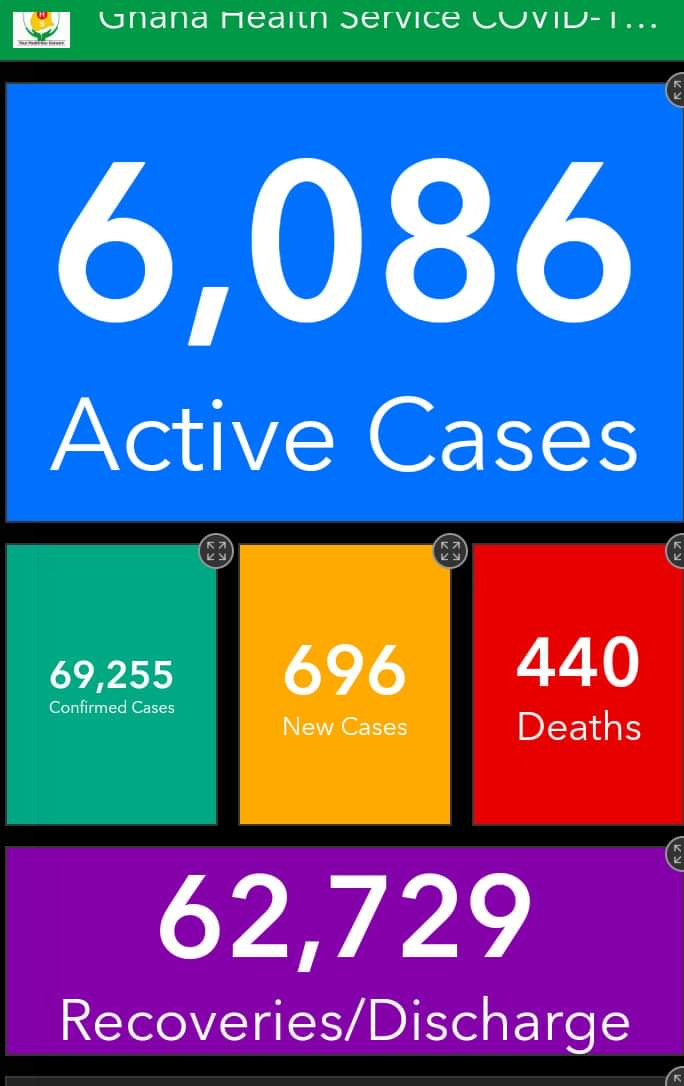 Thank you for Clicking on this article.
The deadly pandemic case in Ghana Keep on increasing daily. As at now Ghana has recorded More cases than other countries. As at now Ghana has recorded 6,086 active cases,696 new cases,440 death cases and 69,255 confirmed cases. Ghana is likely to hit another lockdown if this consistently happens in this country.
A lot of citizens of this country do not enhance the safety protocols of the deadly pandemic to maintain healthy. Taking a close look at the corona Virus case,things are still increasing,which has caused fear to the populace of this country. Ghana Health Service is prompting the government to reimpose another lockdown to curb the spread of the deadly pandemic.
Some countries are on lockdown,So According to the cases recorded So far, there is nothing that can be done than to reimpose another lockdown by the government to curb the spread of the Virus. This deadly pandemic keeps causing distortion towards the progress of this country.
This has made a lot of people lost their jobs. Should the government reimpose another lockdown or not. Please send your comments,like and share this article
Content created and supplied by: [email protected] (via Opera News )