And so why will the country's politicians go at every length to win power?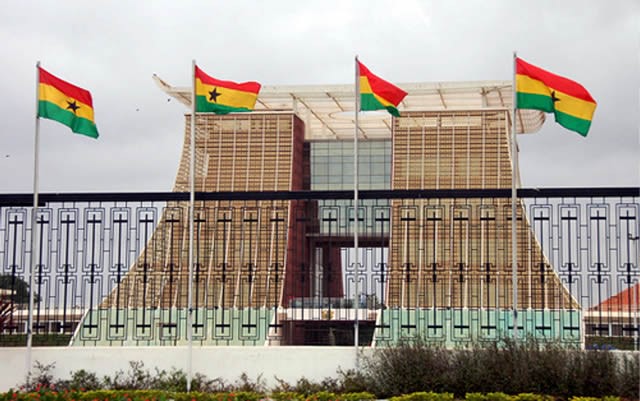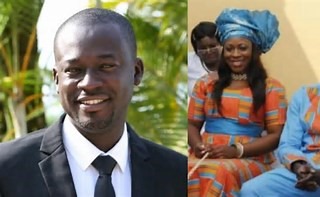 Most of such politicians do not find it exciting, looking for jobs after school.
They fight through thick and thin to see to it that their political parties win power. They eventually become professional politicians.
They promise heaven on earth in their campaigns; they demonize political opponents; they borrow huge sums of money to prosecute their political agenda all in the hope that the potential winning of power offers a fertile ground to redeem every cost incurred in an election.
There are living examples of politicians who once lived in a rental modest chamber and hall homes; but afforded the luxury of acquiring mansions and owning apartments for rentals, momentarily they won power.
They also own expensive vehicles which are displayed at their beck and call. And presto, their entire social and economic status literally change overnight.
These politicians can fly overseas in pursuit of more and expensive academic laurels and also seek medical attention in some of the most expensive hospitals abroad.
With their horizontal rise in status, their taste (as the case may be for male politicians) in their preferential choices in partners also change. There are ladies/women readily available for men who are all prepared to have fun and spend their fortunes on them.
Such ladies have the skill to turn and screw a man's mind off his family under the circumstance.
With their style and finesse, an embodiment of modern day virtuoso high class woman, they introduce their new catch (the men) to another class of un-imaginary fantasy.
Just imagine any regular or ordinary man whose world is now being defined by his new found riches, accompanied by a high class mistress, who ordinarily would not have fallen for such a man, but for his riches.
She leads the once un-assumingly meek gentleman to some of the best and cozy tourist destinations in the Gulf States, China, the America's, exclusive beaches and resorts in the Caribbean or other Central America Islands.
It certainly will take a man with the highest degree of level-headedness, to stay firm to avoid being swept off his feet. Many men will definitely fall. It's even believed some of such professional boyfriend and husband snatchers are able to manipulate their men through spiritual consultations.
The issue of Eugene Arhin & Wife's divorce case fit the bill?
The scenario stated is a sad reflection of what has popped up in the media space about Eugene Arhin, the retained Communications Director at the Jubilee House, the seat of the presidency.
Mrs. Gloria Assan Arhin, the wife of Eugene Arhin has petitioned an Accra High Court demanding for immediate divorce and in the process also seeking reliefs, which import exposes the financial muscle of the President's boy within the four years of working at the presidency.
Shockingly, at the centre of the adultery charge against Arhin is Gertrude Gbajo, also known as Chantelle Kajawu, the lady purported to have recorded a video conversation between her and the National Security Minister, Hon. Albert Kan-Dapaah, sometime last year.
In her petition to the High Court, Mrs. Arhin stated that the said Gertrude is having extra-marital affair with her wedded husband. It's on the basis of the said adulterous behaviour on the part of her husband, that Gloria is seeking for divorce and praying that the court grants her portions of properties they (Mr. & Mrs. Arhin) have acquired within the period of their marriage.
These include a five-bedroom residency property that supposedly, is the matrimonial home of the couple at East Legon in Accra. Two storey-buildings comprising 16 separate flats/apartments each situated on a parcel of land at Bubuashie and Teshie, all in Accra.
The Bubuashie land, according to Gloria was acquired from a family friend of the petitioner. There is also five (5) flats at the AU Village belonging to the Arhins that the petitioner stated in her petition is also up for split.
She also talked about other properties like a house at the Senya Bereku hometown of Eugene Arhin. Others are a house at the water front at Ada Foah, a 3k barbering shop at Teshie in Accra. An ongoing storey building, comprising 16 separate flats/building situated at Tuba-Weija. Mobile properties
The petition by the estranged wife also included some mobile properties. These are five (5) cars acquired within a two year period. These are Ford 150 pick-up; Toyota Avalon, GR 108-18; Toyota Lexus GE4646-18; Toyota Tundra GE7108-18; Hyundai Elantra, GE 4646-19.
She is also seeking an amount of GHC2million from the respondent. The properties were believed to have been acquired in the last four years when Eugene assumed his position as head of Communications at the presidency.
Content created and supplied by: RKeelson (via Opera News )