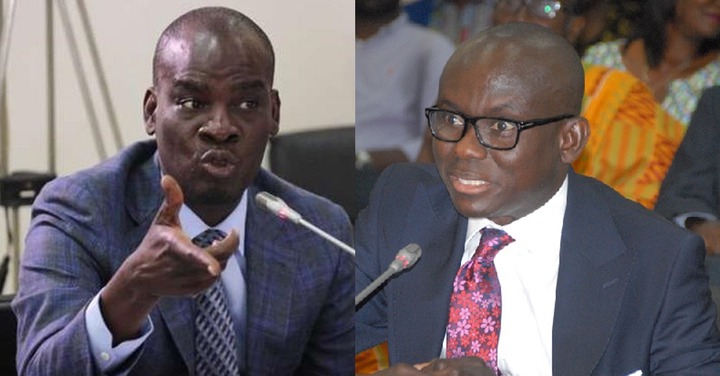 Leader of the minority caucus in Ghana's Parliament, Mr. Haruna Iddursu has queried the minister-designate for Justice and Attorney General, Mr. Godfred Dame on the Power Distribution Services (PDS) scandal.
Mr. Harunah Idrusu posed the question during the vetting of Mr. Godfred Dame. He was seeking to find out from the minister nominee if the country lost any money as a result of the termination of the agreement.
According to the Tamale South legislature, the decision to transfer the country's resources to PDS from the Electricity Company of Ghana (ECG), and later terminate the entire contract was not the best for the country.
He believes the Attorney General's Department should be on top and brief the country on what actually happened.
"I want to find out from the nominee if the state of Ghana lose any money in the millennium challenge compact as a result of the handling and termination of the PDS agreement". Mr. Haruna Iddrisu queried. 
However, Mr. Godfred Dame in a response indicated that he does not know of such information. He believes the country rather saved a national asset by terminating the agreement which was not safe.
Mr. Chairman, I'm unaware of such loss. I'm rather aware of the saving of a national asset which was unsecured". He answered.
In a follow up question, Mr. Haruna Iddrisu further asked if due diligence was made before the contract was signed.
He believes the public officials who were involved could have avoided the entire scandal from happening to the country.
"Would you say that before the government entered into that contractual relationship, there was trust in public officials who ought to have conducted due diligence to avoid what eventually happened in respect of the termination?" Mr. Haruna Iddrusu asked again.  
Mr. Godfred Dame responded and indicated that the assertion by Mr. Haruna Iddrusu cannot be right entirely.
"It will not be right because after it was issued, a due diligence was conducted and within about two or three months, the invalidity of demand guarantee was ascertained so there cannot be a failure of due diligence". Mr. Godfred Dame briefly replied. 
Content created and supplied by: AmaMathematics (via Opera News )