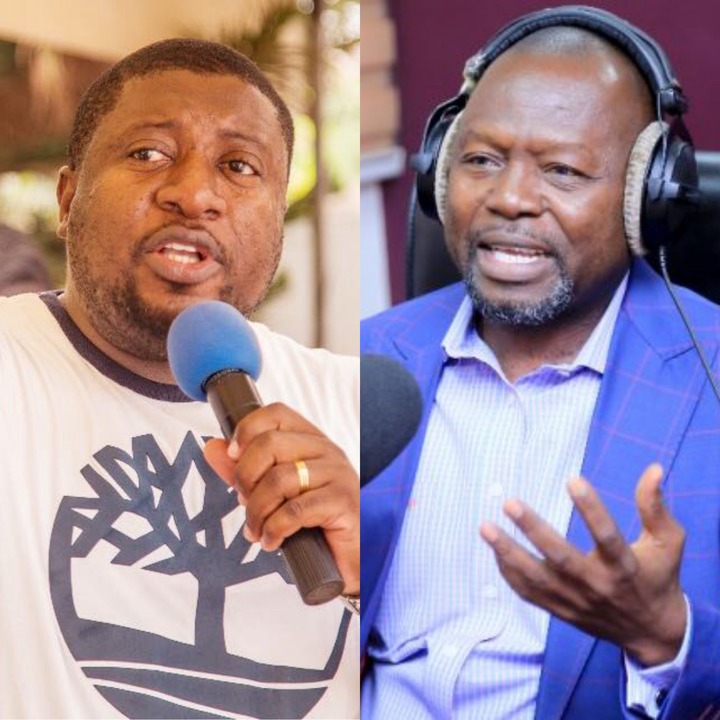 Henry Nana Boakye is the NPP's National Youth Organizer and in a post today by Nsem-Pii TV on YouTube has made known his absolute disagreement to certain words spoken by Dr. Dominic Ayine. This was what he said:
Dr. Dominic Ayine has been Deputy General several times and now, he's a member of parliament. He belongs to the legislature and since he's also a lawyer, he's also the officer of the court and by some stretch of argument, we can also say you belong to the judiciary.
If one will remember, a time came where his gestures were pointing towards the Supreme Court of which the Chief Justice himself asked him not to do that. He came out after the court and in his narration of what was said in the Supreme Court, he said the election petition was a predetermined agenda.
How can you praise the Supreme Court on the certain decisions they made on the election petition before and now say this? How can you tell them Jean Mensa has committed a certain crime and the court is doing a coverup? This is a contemporary and scandalous statement.
Before the NDC's documents came in, they should have begged for Dr. Dominic Ayine and also demanded him again to beg for the words were said out in open space and everyone heard it. On that day, it looked like he was angry as he said his words anyhow.
Henry Nana Boakye expresses his disagreement in the way Dr. Dominic Ayine addressed the public after election petition as a legal team member. To him, there were words that were said unlawfully by Dr. Dominic Ayine in his address and they should have begged the supreme court for the utterance for forgiveness of such words said to the public which were not true.
Content created and supplied by: OheneBoy (via Opera News )