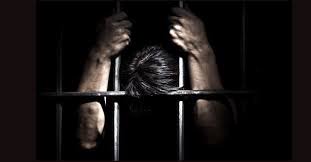 News trending from a radio station called Afram FM in the Eastern Region has it that assembly member has been detained in Mpraeso police station over "Financial Malfeasance" after receiving Ghc 30,000 counterfeit receipt for revenue.
According to reports from Torgbui Gadeka, a Journalist, who posted the story on social disclosed that Hon. Kofi Nkrumah Asante, Assembly member for new oworobong electoral area who doubles as the Kwahu south Municipal Finance and Administrative chairman has described the manner his colleague, Hon. Anim Boateng Patrick who is also the Assembly member for Atuobikrom electoral area, and also a municipal revenue collector who was sent to Mpraeso police station to be detained as selective justice.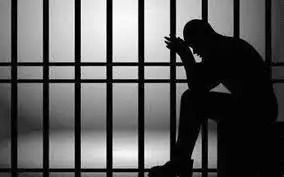 Speaking to the media, Hon. Kofi Nkrumah Asante said that what led to the detention of the Assembly member must not be encouraged because according to his investigation, not only Hon. Anim Boateng Patrick (the detained), was involved in the lost of the GH 30,000 General fold counterfeit receipt (GCR) revenue.
According to news report, Hon Kofi Nkrumah Asante is charging the municipal chief executive, Hon. Emmanuel Atta Ofori senior and the municipal coordinator to bring the rest of the perpetrators who were alleged to be aligned to the issue which some are alleged to be Assembly administrative staff to book.
In an interview with Hon. Kofi Nkrumah Asante, he disclosed that to the best of his knowledge, illegal mining is ongoing under the watch of the MCE and the Coordinating Director without making any attempt to stop them.
He added that the attempt of detaining the Assembly member was an an attempt of covering up corruption and using him as a sacrificial lamb for others which is unfair to him.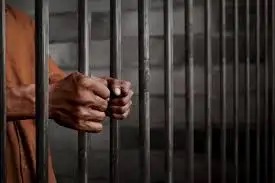 He again stated that Kwahu south Municipal has being battling with the operations of some mining company since 2011 because the due process was not followed till date.
He finally challenged the Municipal Chief Executive, Hon Emmanuel Atta Ofori senior and the Coordinating Director of Kwahu south municipal Assembly to as a matter of urgency stop the operations of the mining company since they claim that, they have no hands in the illegal operations of such mining at Kwahu Praso number 1 in the Eastern region.
The facebook post below;
Content created and supplied by: Mavis-Love (via Opera News )