The chairperson of the electoral commission has reached out to Ghananians for their enormous support she received during the 2020 elections.
The 2020 elections will go down as one of the controversial and fiercely competitive elections the country has ever witnessed.
The whole process was generally peaceful but there were few chaotic situations that were encountered and unfortunately led to the loss of some precious lives.
So frankly speaking the 2020 elections cannot be counted among the violence free elections that the nation has recorded. The elections couldn't be described as fair owing to the closeness of the number of parliamentarians that the major parties recorded in parliament.
Many are of the thought that,the opposition clearly won the election but were not vigilant and the figures were changed. In some consistencies the military were deliberately called in to cause chaos in order for an avenue to be created for the results to be twisted in favour of the incumbent.
Sefwi wiawso ,Techiman South and Tarkwa are living testimonies to this claim. But whether the NDC party was cheated or not,a level playing ground was provided for all the parties and they couldn't be vigilant so the referee can't be blamed in this regard.
This issues resulted in the main opposition party resorting to the supreme court to get their grievances concerning the elections addressed.
According to John Dramani Mahama,the election was flawed and as such,he could not accept the result of the elections. He also added that none of the candidates cross the fifty percent plus one vote to be declared winner of the elections.
But this plea at the apex court of the land was unanimously dismissed since no credible evidence were adduced to buttress this claim
The chairperson of the electoral commission has taken to her Twitter account to express her profound gratitude to Ghananians for their support in helping her organise free, fair and credible elections.
Writing her Thank You Note on Twitter, Madam Jean Mensa who has been vehemently criticized by the opposition party and a section of Ghanaians for organizing what they describe as an "unfair election" said she is certain that the 2020 election was not flawed.
"I do thank you for following me. With your support, together we can ensure that every election process is Free, Fair, Transparent, Peaceful, and Credible. Thank you once again and may God bless our homeland, Ghana, and make our nation great and strong."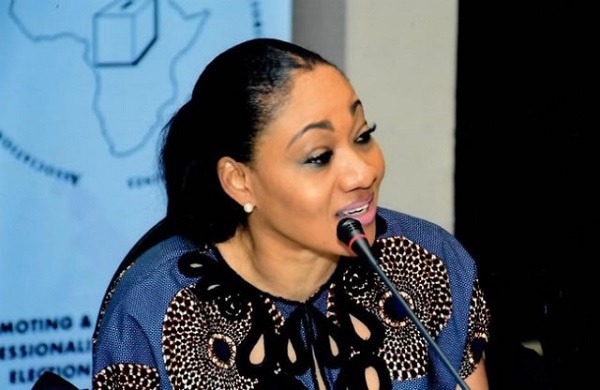 Content created and supplied by: Kofi3 (via Opera News )