Most of the times some people ask why the first president of Ghana, Dr Kwame Nkrumah married an Egyptian instead of a Ghanaian. Is it because Kwame Nkrumah didn't have a Ghana girlfriend or he wanted to just taste the love of another from a different country?
Well this is the real reason why Dr Kwame Nkrumah married Fathia Halim Rikz from Egypt.
According to reports Kwame Nkrumah gad a friend known as Alhaji Said Sinare who was one of the first Ghana Muslims to study in Egypt. Egypt at that time had the best universities in the world.
When Alhaji Said Sinare traveled to Egypt to further his education, he met and married an Egyptian lady and brought her to Ghana. They were staying at Labone in Accra.
According to reports, Dr Kwame Nkrumah visited his friend Alhaji Said Sinare Oneday but he wasn't around but Alhaji Sinare's Wife didn't allow Nkrumah to enter their hall because her husband wasn't around.
This act pleased Dr Kwame Nkrumah and he asked his friend Alhaji Said Sinare to travel to Egypt together with his faithful and loyal wife to find him an equally beautiful and faithful Christian Egyptian Lady.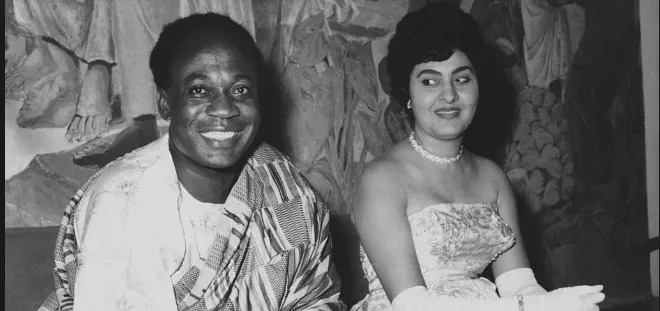 It took Alhaji Sinare and Wife Six Months to get a lady for Dr Kwame Nkrumah. Her name was Fathia who later came to Ghana, married Nkrumah and became Mrs Fathia Nkrumah
Content created and supplied by: DonTwix (via Opera News )