This is what Lawyer Martin Kpebu had to say in a post on "Nsem-Pii Tv" on Youtube about the dismissing of the petitioner's case by the Supreme Court, he said: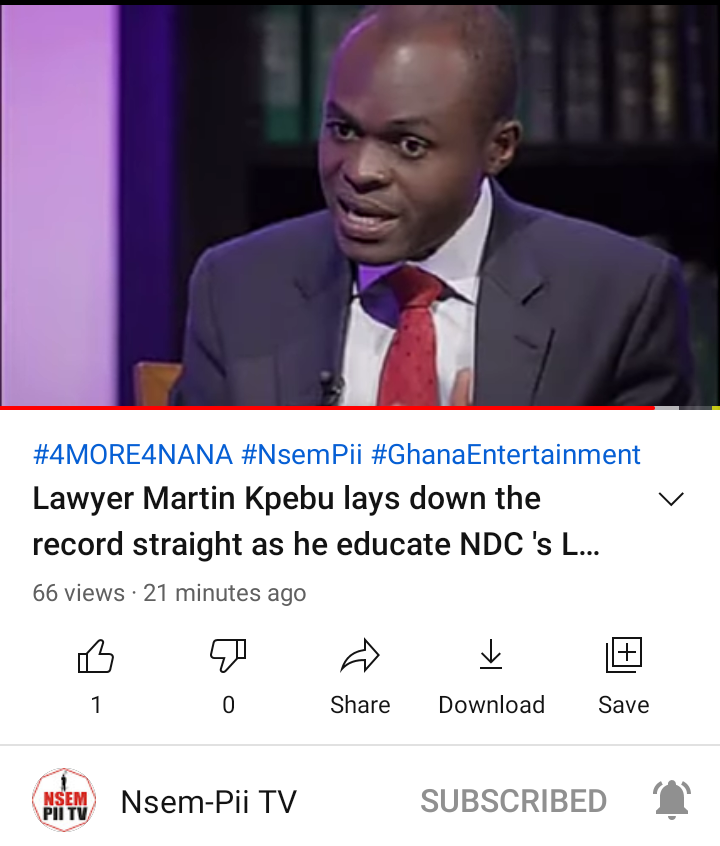 Going by law, those principles is a sound decision, a different set of judges would have come to a different set of conclusion. They would have granted the case and for the subpoena to be issued. This is a question on disgression.
What has happened is a big case but this doesn't just drive Jean Mensa into the box. You can't blame Lawyer Tsikata for not being early on requesting the subpoena to be issued. There's something called philosophy and it deals with the minds of the judges, when the Law is "A", that is all they know and nothing more though. Some Judges also go otherwise. Some say Tsatsu Tsikata may have been wrong footed but I can't blame the Judges too.
Though Jean Mensa mounting the box won't necessarily change the results, they might say this is sociological imprudent but one must look at the reality and that is where the school of thoughts comes in. There are so many philosophies.
(Host asked a question that; "Does this mean the bench doesn't need Jean Mensa help in the case?")
To which he answered saying:
To a certain extent you are right but myself as a small window, they can use the word "exceptional circumstance" to have their case reviewed which will lead to a miscarriage of Justice but it is an extremely high bar. They would have to produce evidence that was not readily available in this case.
These were the words of Lawyer Martin Kpebu as he gives higher hopes for the NDC and the petitioner when he was ask on his views on opinion to the court's ruling.
Content created and supplied by: Bella_Ghana (via Opera News )