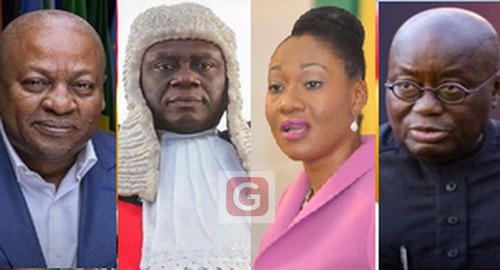 Ghanaian lawyer and social media commentator, Gabby Otchere Darko has schooled John Dramani Mahama and his lawyers after they said the supreme court's decision is predetermined.
According to Gabby Otchere Darko, John Dramani Mahama's petition has been dead even before it was brought to the supreme court so he shouldn't expect new judgement other than what he's seeing.
The National Democratic Congress lawyer, Lawyers Ayine have found himself under the teeth of supreme court judges after he said the petition case submitted by his client, John Dramani Mahama was predetermined.
This means whatever unanimous decision they take had been predetermined long time and they know they are actually going to say it.
Gabby Otchere Darko in a Facebook post said "my honest opinion and from my viewpoint, one can be said that John Dramani Mahama's petition have been dead long time on its arrival - ab initio. The case was so bad that John Dramani Mahama ought not to have filed it in the first place. Predetermined by a pre-existing no cause of action".
The petition have made Ghana most proficient lawyer, the faculty of law himself look like he has not been to law school before. The case has no substance to the extent that even if you hire any lawyer, he wouldn't know how to defend the case.
Lawyer Tsatsu Tsikata and his learned colleagues defending Mahama's petition are undoubtedly very brave lawyers and must to honoured after the hearing.
Content created and supplied by: Building_house (via Opera News )