Alhaji Imoru Egala (5 December 1916 – 2 April 1981) was a Ghanaian politician and educationist. He held various positions in government in the Gold Coast and after independence of Ghana. He was the foreign minister of Ghana in the First Republic between 1960 and 1961.
He held various cabinet posts under Dr. Kwame Nkrumah's Convention People's Party government, including Minister for Foreign Affairs and Minister for Information.
Egala was also a founder of the People's National Party, which won the 1979 presidential and parliamentary elections. He sponsored the candidacy of Dr. Hilla Limann, who became the president of the Third Republic of Ghana, because he was then serving a 12-year ban from public office in Ghana.
Egala died on 2 April 1981 in New York City, United States.
Imoru Egala was married to Hajia Memuna Egala. His daughter, Hajia Ramatu Aliu Mahama, is the wife of a former Vice President of Ghana (2001–09), Alhaji Aliu Mahama.
Hence Alhaji Imoru Egala is a grandfather to the son of Alhaji Aliu Mahama, Farouk Aliu Mahama who is the current member of parliament(MP) for Yendi constituency in Northern Region.
Please like, share and comment below.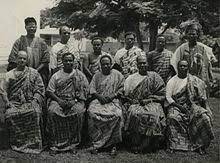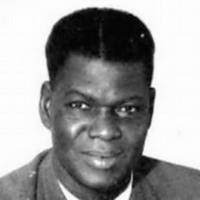 Content created and supplied by: Giinagh.com (via Opera News )