John Mahama raked more than 6 million votes in the just ended 2020 elections but failed to beat Nana Akuffo Addo to the Presidential seat. But a powerful man of God says, Mahama's case is special.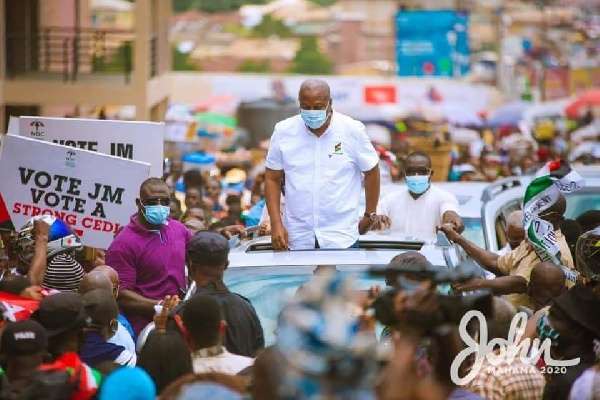 According to him, its not as if Ghanaians do not want to vote for Mahama but its because he has done something and God has given him the mark of Cain.
Cain is a Bible character who killed his own brother out of jealousy. God cursed him after his wicked act. The Prophet is yet to state the crime Mahama committed to receive the mark.
He however stressed that, because of that mark, he would stand a thousand time and still lose thousand times in any election held in Ghana. He also stated he needs a mighty hand that is not a lesser god's hands to remove that mark.
He said Mahama needs someone like him to show him what he is supposed to do. Watch the full video here: https://www.facebook.com/100044391577675/posts/300005518155832/
Should the Prophet be taken serious or Mahama will surely come in 2024? Follow me for more exciting updates and attractive stories.
Content created and supplied by: Ibrahim2000 (via Opera News )