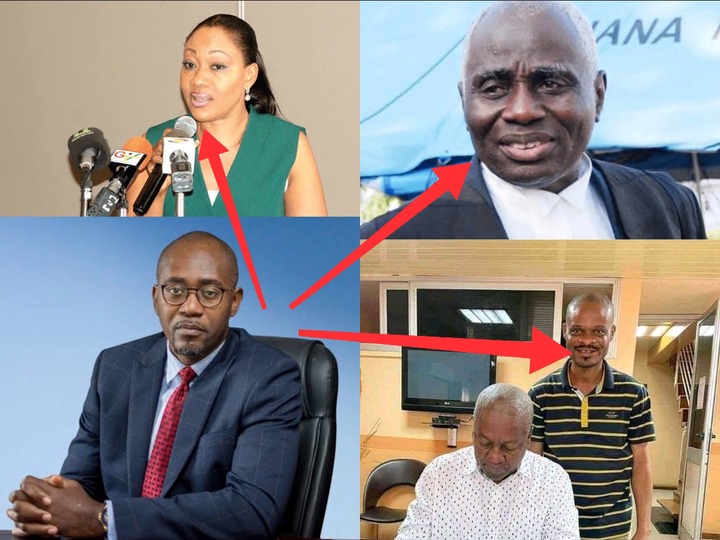 Marricke Kofi Gane has caused massive stir online after he revealed 7 Things everybody will remember about the 2020 Election Petition in Ghana. The aspiring independent presidential candidate of Ghana has made this post as everybody ok social media were busy talking about the election petition and a lot that went down during the process.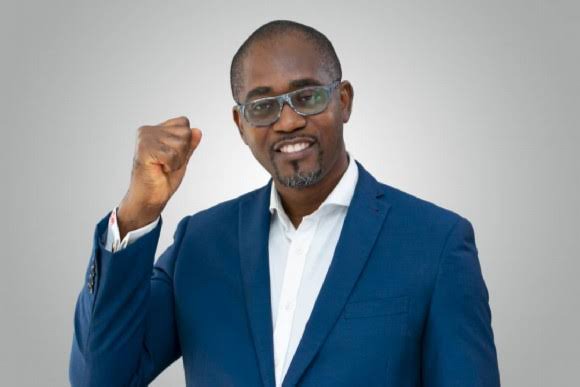 Marricke Kofi Gane is an astute public speaker and Chatererd accountant one that always speaks up about the ills going on in our country.
He gave detailed phrases for all the seven things that was trending from time to time in the cause of the petition and many people had agreed with what he said.
Below is what he posted on his official Facebook account;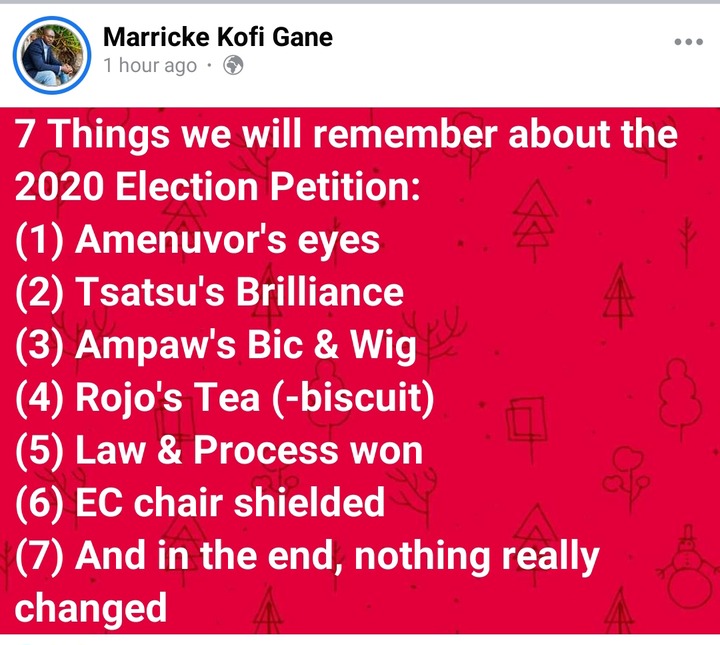 7 Things we will remember about the 2020 Election Petition:
(1) Amenuvor's eyes
(2) Tsatsu's Brilliance
(4) Rojo's Tea (-biscuit)
(5) Law & Process won (6) EC chair shielded
(7) And in the end, nothing really changed
The last one was really captivating, because some people on social media has already made assumptions that nothing change, even after the whole petition shenanigans.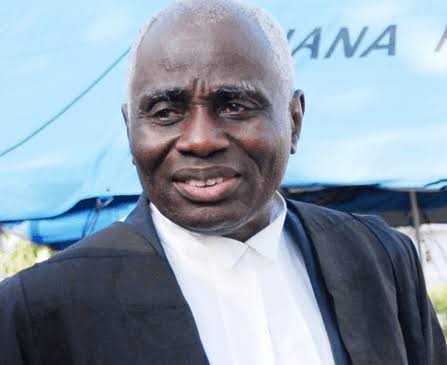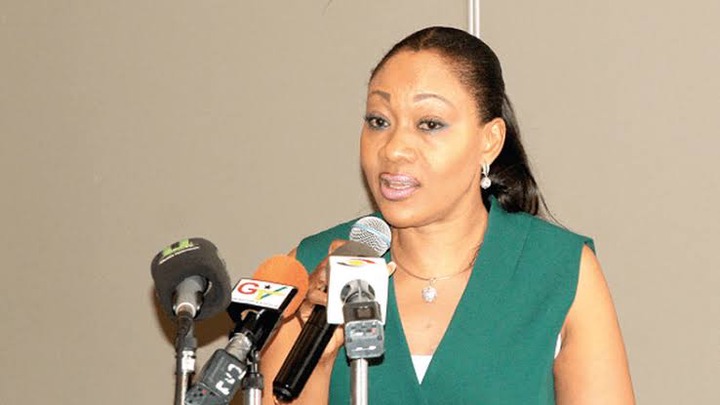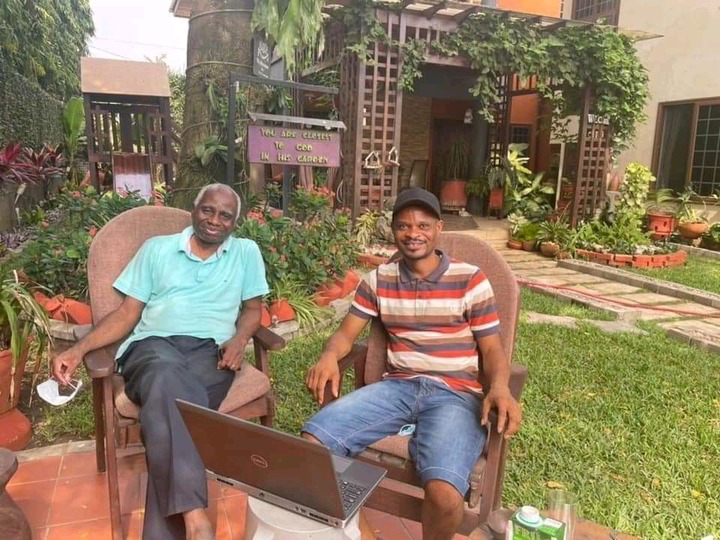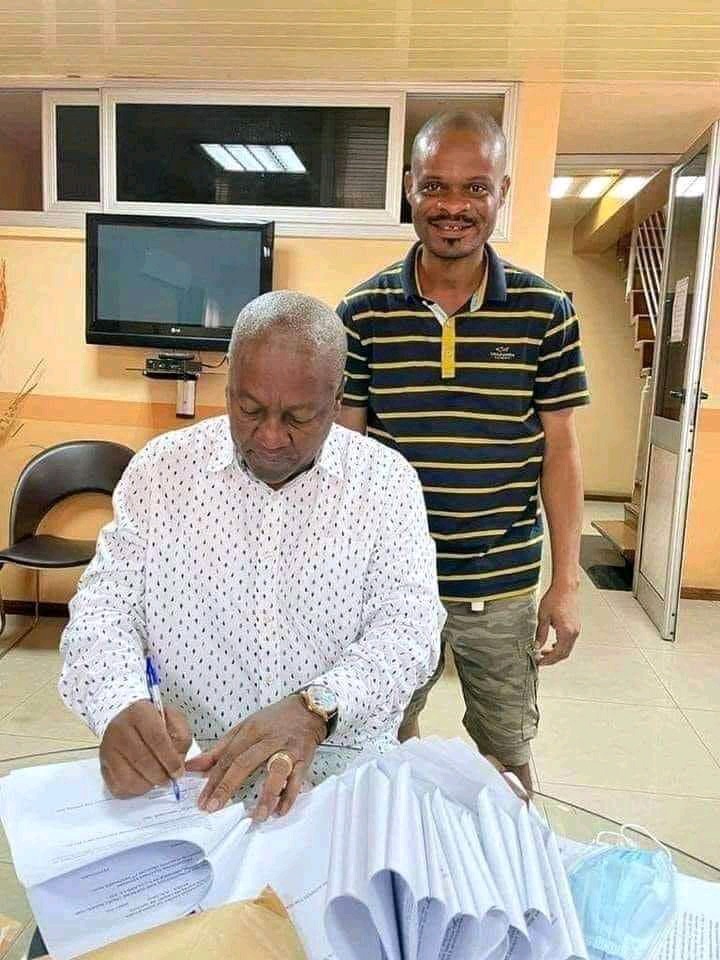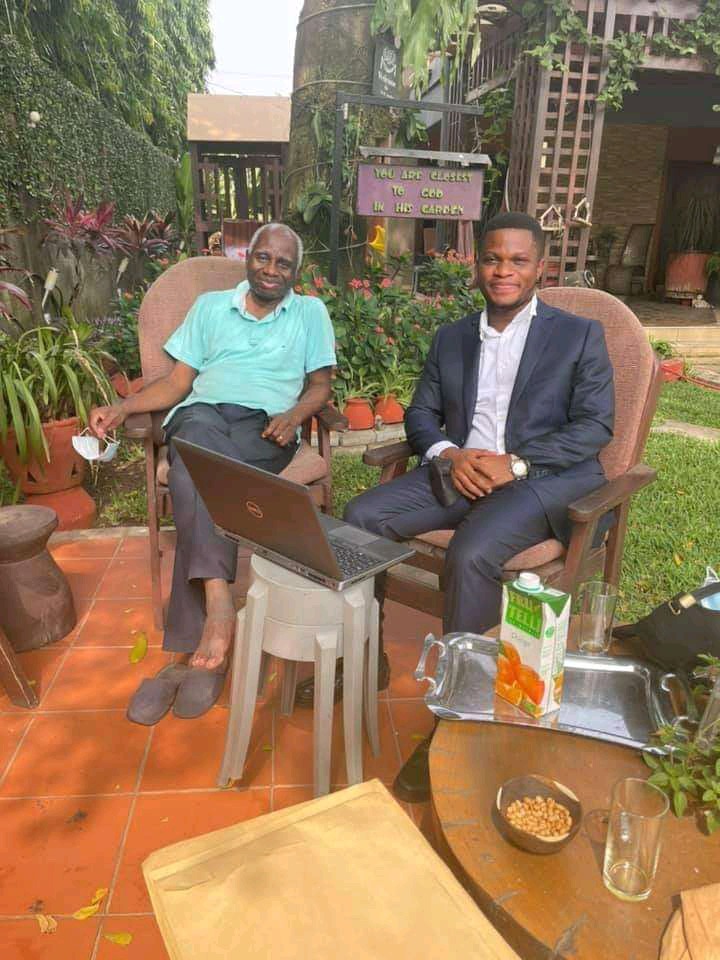 Tell us do you think anything changed after the petition ? Are the 7 things really worth remembering ? Let us know in the comments section.
Content created and supplied by: BallpointMedia (via Opera News )