The Minority Leader of Parliament and the NDC MP for Tamale South Constituency, Honourable Haruna Iddrisu has said NPP government is gradually reducing the constitutional powers of the Ghanaian Military.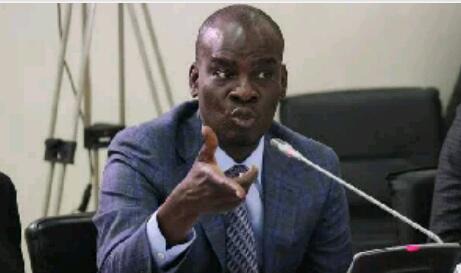 He disclosed this statement because the president of Ghana is the commander-in-chief of the Ghana Armed Forces and should not abuse the constitutional powers of the Armed Forces.
He said, the President, His Excellency, Nana Addo Dankwah Akufo Addo is limiting the powers of the military to the lower level by allowing or ordering some of the military officers guide ministers and other government officials in the country during their usual daily engagements.
Indeed, he emphasised bitterly how some military officers are being lowered to carry bags, purses and other belongings of some ministers and other government officials do not really show or mean security measures and such practices would deform and create disregard or disrespect to the Ghana Armed Forces, meanwhile, the president himself is the commander-in-chief.
In addition, Hon. Haruna Iddrisu explained that, the police could guide those government officials with an intelligence and support of the military but not the military themselves because Ghana is currently not in a state of emergency.
Hon. Iddrisu therefore asked the President and his NPP government to provide the necessary logistics and other equipment or facilities to the Ghana Police Service that would make them highly efficient.
He hinted, if the government is shifting the work of police to that of the military, then Ghana must think otherwise because this practice is abusing the constitution of Ghana.
Follow, Like, Comment And Share
Content created and supplied by: Sirrkollins (via Opera News )