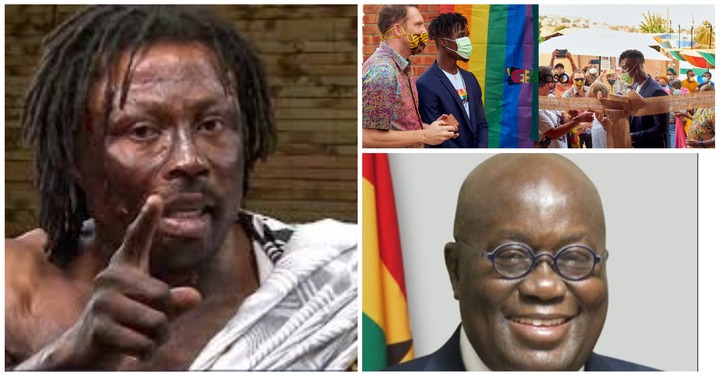 Powerful Ghanaian fetish priest, Nana Kwaku Bonsam of the 'Kofi oo Kofi' shrine in the Ashanti region has warned of the wrath of the gods upon Ghana if the President, Nana Akufo-Addo looks on for the agenda of the LGBT Community to prevail in the country.
Contributing to the conversation about the opening of the Ghana Office of the LGBT Community with the support of the European Union, the Australian High Commission and other foreign missions, he said Ghana stands doomed if gay rights are accepted.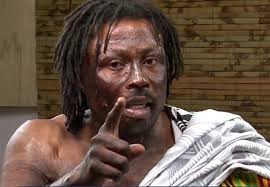 His comments follows the series of pressure mounted on the President by the Catholic Bishops Conference, the Concerned Clergy Association of Ghana and other civil society organizations that the office of the LGBT Community be closed with immediate effect.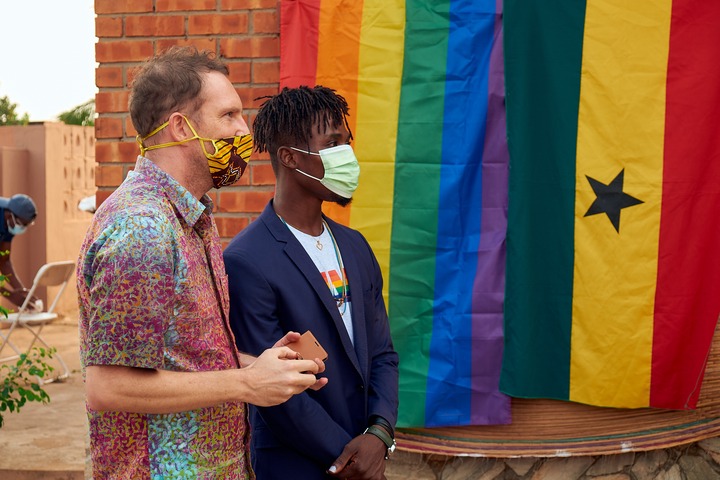 Though it has been speculated in the media that the President has ordered for the immediate closure of the LGBT Office, government is yet to make any official statement on the matter.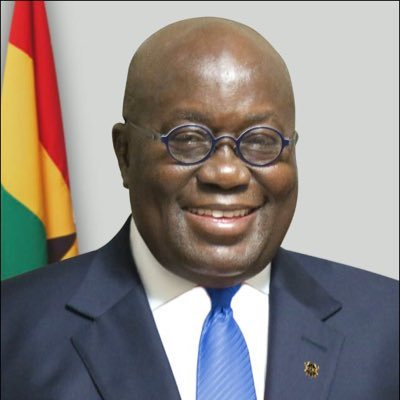 Speaking in an interview with Accra-based Angel FM on Monday morning, Nana Kwaku Bonsam said, "our culture and tradition frowns on homosexuality; we us traditional leaders will never sit aloof and watch this unfold before our eyes without saying anything against it".
"We are vehemently opposed to this sub-culture of homosexuality which is fast gaining roots in Ghana; I want to warn the President and our leaders, MPs and others that we will deal with anybody who promotes gay rights in Ghana", he said.
"How can a man sleep with a man; have we even thought about the health implications and how our future generations would suffer should this practice gain roots;" he quizzed.
Content created and supplied by: MrQuesto (via Opera News )