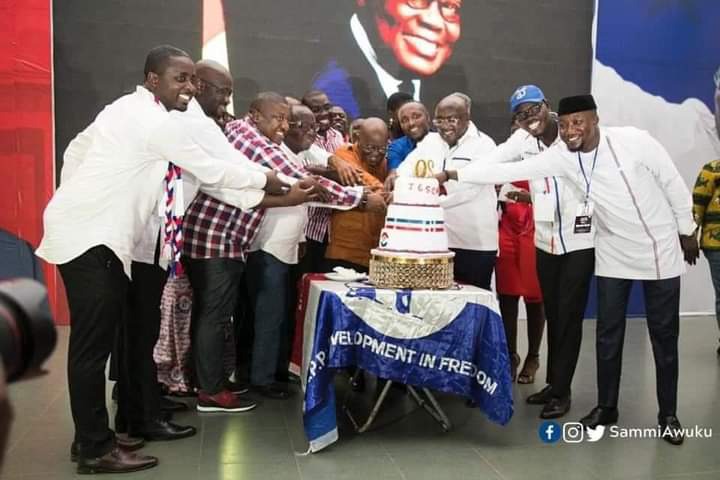 Deputy National Tescon coordinator celebrates Nana Addo Dankwa Akufo-Addo the president of the Republic of Ghana 77th birthday
A splendid, glorious and joyous birthday to the first gentleman of the land, his excellency Nana Addo Dankwa Akufo-Addo, the King Solomon of our time.
I always say, Ghana is lucky to have you as our president and leader in this crucial and critical moment.
As you celebrate your day, I specially ask of the lords blessing full of grace, wisdom, prosperity, good health and long life.
May the good lord protect and keep you and the family safe for the progress and betterment of our motherland.
As you celebrate your 77th birthday today, may God open your eyes to reality, so you appreciate the "sufferings" of the masses you preside over. May God surround you with people that will convey the true sufferings of the masses to you.
Our inspiration, our Icon, our President, our model leader and our hero. We salute you this day as you celebrate your 77th birthday. You have spent these years working hard and sacrificing your life for NPP, Ghana and mankind. 
Through the fear of God and respect for mankind, you have created the best of legacies in all spheres of life for your people. 
We bless you this today with the blessings of the Lord.
Content created and supplied by: Morby_NewsGh (via Opera News )