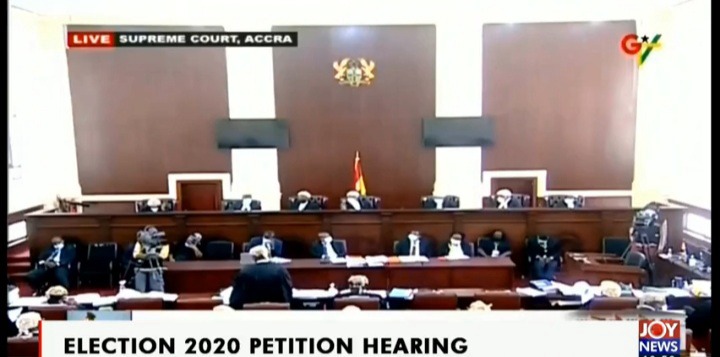 Mr. Mahama rejected the outcome of the just ended presidential election and declared his intention to contest and get it reversed. According to Mahama, the Electoral Commission acted contrary to the provisions and connived with NPP to rig the elections. He argues further that, none of the candidates secured more than 50% votes to be declared the winner.
Today, February 15, 2021 marks another day for the hearing of the petition brought before the Supreme Court by the opposition leader, Mr. John Mahama. The issue taking centre stage during the hearing is the attempt by the petitioner to be granted a leave to reopen his case and subpoena the Chairperson of the 1st Respondent.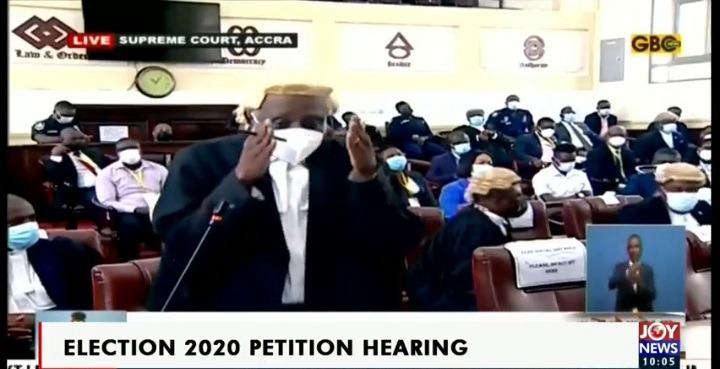 The lead Counsel for the Petitioner, Laywer Tsatsu Tsikata in his submission, deployed his possible best to impress the panel. He argued strongly on the necessity to reopen his case which was initially closed. Tsatsu Tsikata also alleged that the EC failed to use the form 13 which was conditionally provided.
Read his submission below;
"We have a testimony which shows that the form [form 13] which ostensibly the Chairperson had acted on prior to the declaration was not in fact the form that is provided for in CI 127. That testimony was before this court. Respectfully, it will be unfair and unacceptable for the Chairperson to deny the opportunity to admit or deny this important issue."
"It is therefore our respectful submission that none of the points made in the affidavit in opposition provide a justification for our not being allowed to reopen our case. Our lordships in the interest of achieving substantial justice, you allow us to reopen our case."
Interestingly, the counsel for the 1st Respondent, Lawyer Justin Amenuvor raised an objection to the request by the petitioner.
Drop your thoughts with us by commenting below. 
Content created and supplied by: Ghana_News (via Opera News )