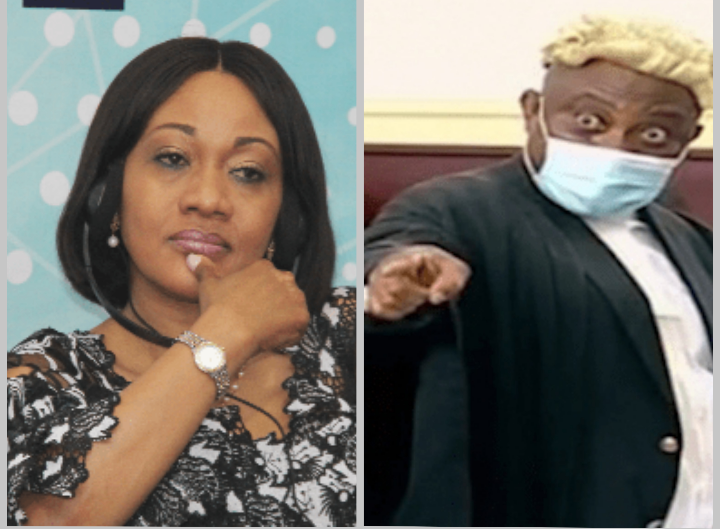 Court resumed it hearing and proceedings today, Monday, 8th February, 2021 at 9:41am when the 3rd witness for the petitioner, Rojo Mettle Nunoo was cross examined via video call. During cross examination, there were lots of questions been asked by both the 1st and 2nd respondent lawyers which also had some questions been stroke out as not relevant to the proceedings. The witness admitted admitted that he signed 12 out of the 16 regional summary sheets but even with some of the signed forms, they had problems with them.
Counsels for the 1st and 2nd respondents during the cross examination put it to the witness that he was trying to act untruth to the court and trying to hide certain things with his responses to certain questions that he either had no idea or knowledge about the asked question or don't know. After a long hours of cross examination, it all came to an end when the counsels had no further questions and the witness dismissed.
Prior to what has transpired between the three witnesses of the petitioners, the counsel for 1st respondent stood on the grounds that "the Court that having regard to the evidence that the Petitioner has adduced, the 1st Respondent does not intend to call any witness and accordingly they close their case in line with the provisions of C.I.87".
This started a heat debate in court with the lead counsel for the petitioner objecting to the statement made by the Lawyer of the 1st respondent.He also went on to say, "the witness cannot run away from cross-examination when she has elected to adduce evidence".
with this heat debate between the lead counsel for the petitioner and the Judges, the Supreme court adjourned hearing to Tuesday, February, 09, 2021 to hear arguments from both parties whether or not to allow the witness of the 1st respondent to stand in the witness box to testify but they also advise counsels for the 1st and 2nd respondents that they should also get themselves prepared Incase their witness will have to be cross examined.
Are the counsels for the 1st and 2nd respondents trying to something, that is why they wouldn't want their witness to be cross examined or it's true the petitioner at this point has to case in court. Well, I think whether the petitioner has a case or not, Ghanaians are more particular about getting some information or answers from the EC chair to clarify things. If the court should tell this go in the favor of the respondents, I think it will be a very topic of the day for Ghanaians to talk about whether things were really done properly or not.
I hope the we get to have the EC chair being cross examined since myself and Ghanaians would love to have some answers.
Content created and supplied by: Brilliant_NewsGh (via Opera News )