Popular controversial Ghanaian Islamic numerologist and cleric, Mallam Sham Una has just revealed what he saw in his dream and according to him, the peculiar dream of the century from America, New York is for the benefit of all while the political dream is for the benefit of some people.
The Islamic cleric revealed that he saw African pigs in his apartment in the United States of America and the floors of the apartment were well tiled and furnished but all of a sudden, grass germinated from the tiles and he saw the African pigs eating the grasses. He went further to give a detailed explanation of what the dream actually meant.
Meaning and commentary of the dream: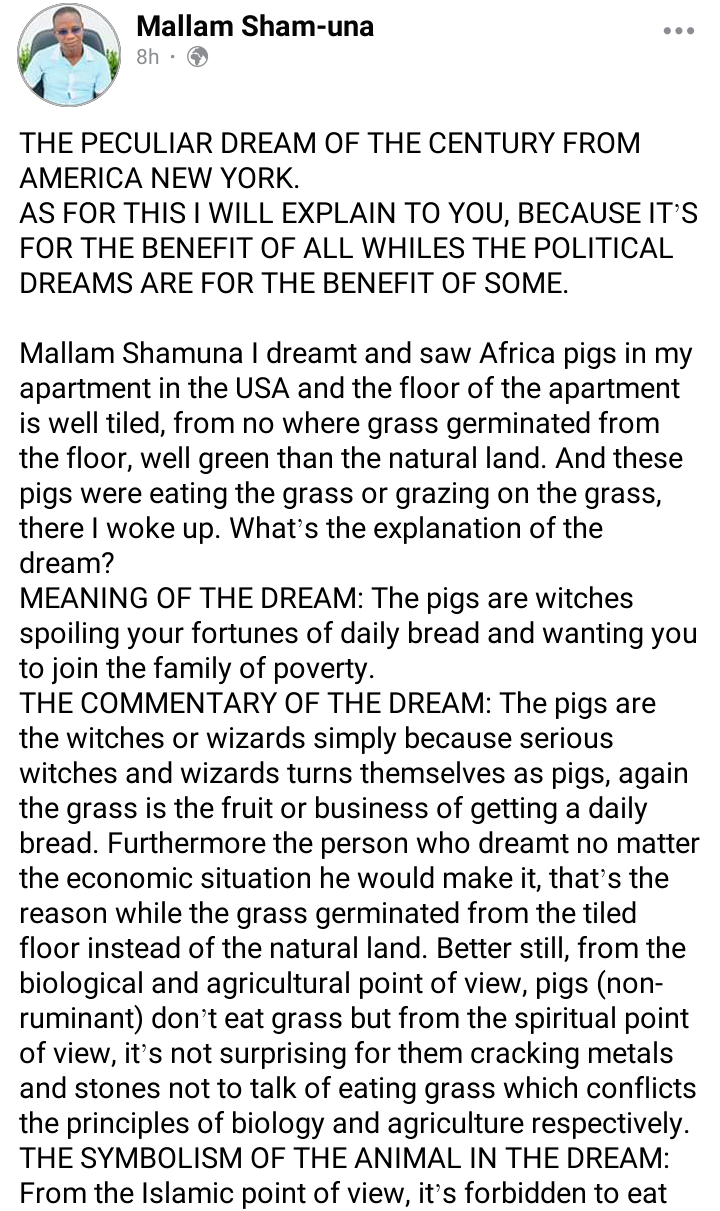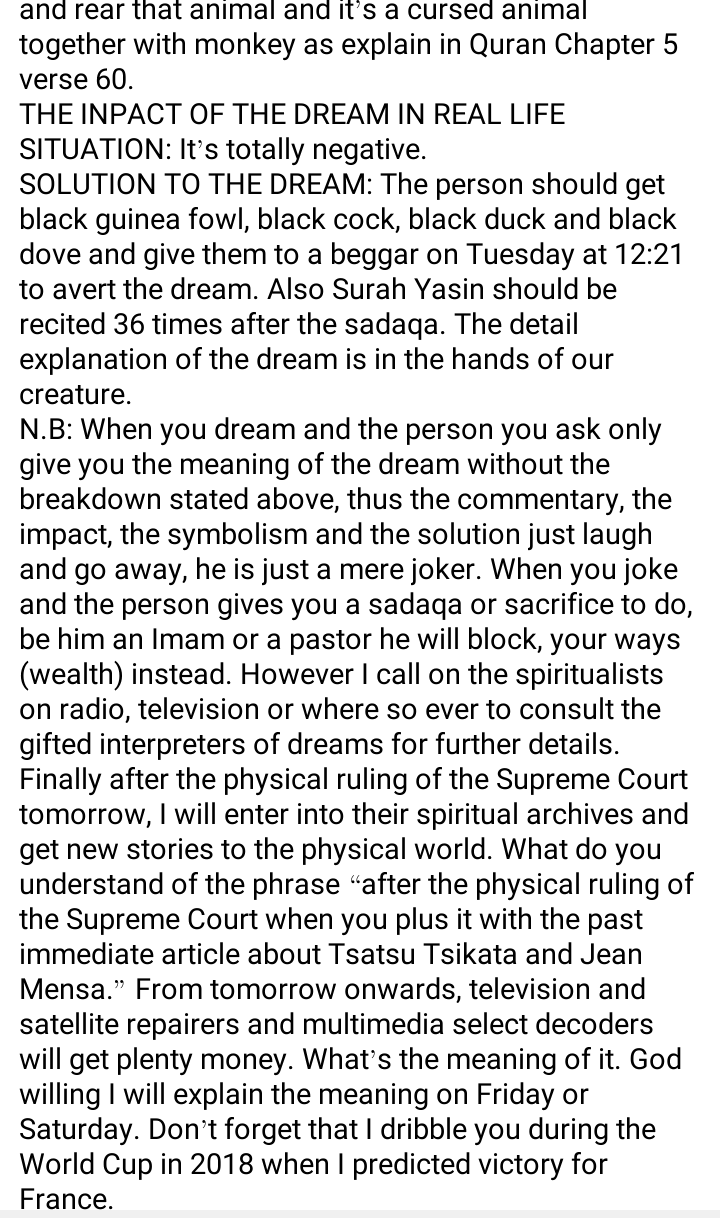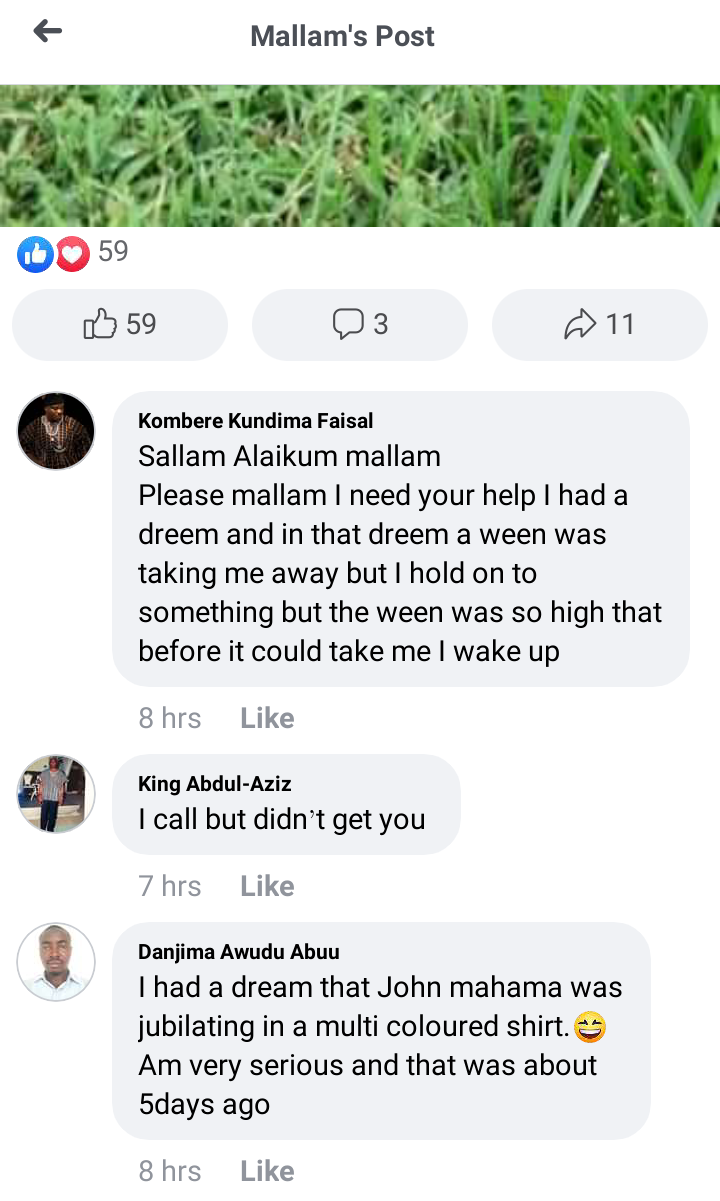 Mallam Sham Una stated that the pigs are witches that are spoiling the fortunes of our daily bread and wanting us to join the family of poverty. He said serious witches and wizards turn themselves into pigs to humiliate whoever they want to deal with.
He said the grass is the fruit or business of getting a daily bread and anybody who had that kind of dream will surely make it despite the economic situation of his/her state. That's the reason why the grass germinated from the tiles of his apartment in the US.
The Islamist stated clearly that in biology, pigs don't feed on grass but in the spiritual realm they can crack metals and stones.
Content created and supplied by: TheExecutives (via Opera News )