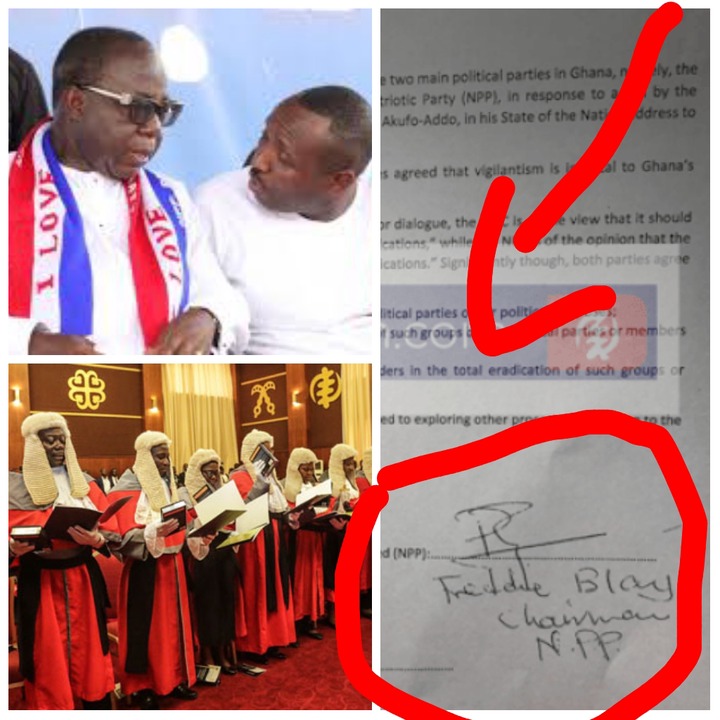 According to the Islamic Spiritualist Mallam Sham Una, Allah revealed a Final dream about the ongoing Electoral petition. This time he saw the Chairman of the ruling New Patriotic Party Mr Freddie Blay writing a letter to the Supreme Court of Ghana to order a re-run of the 2020 elections.
He explained that, in the spiritual dream, Freddie Blay Explained that nobody won the Election of 2020 in Ghana. In the letter, he cited an infraction of some polling stations where he believes John Dramani Mahama and the National Democratic Congress cheated the NPP with 5000 votes.
In the Spiritual realm, the Supreme Court Judges accepted his request and canceled the 2020 election Results and ordered a re-run.
Mallam Sham Una is based in Ghana. He have to his credit some correct interpretations of dreams and numbers. He Is also known to have predicted Donald Trump's fall in the United States of America.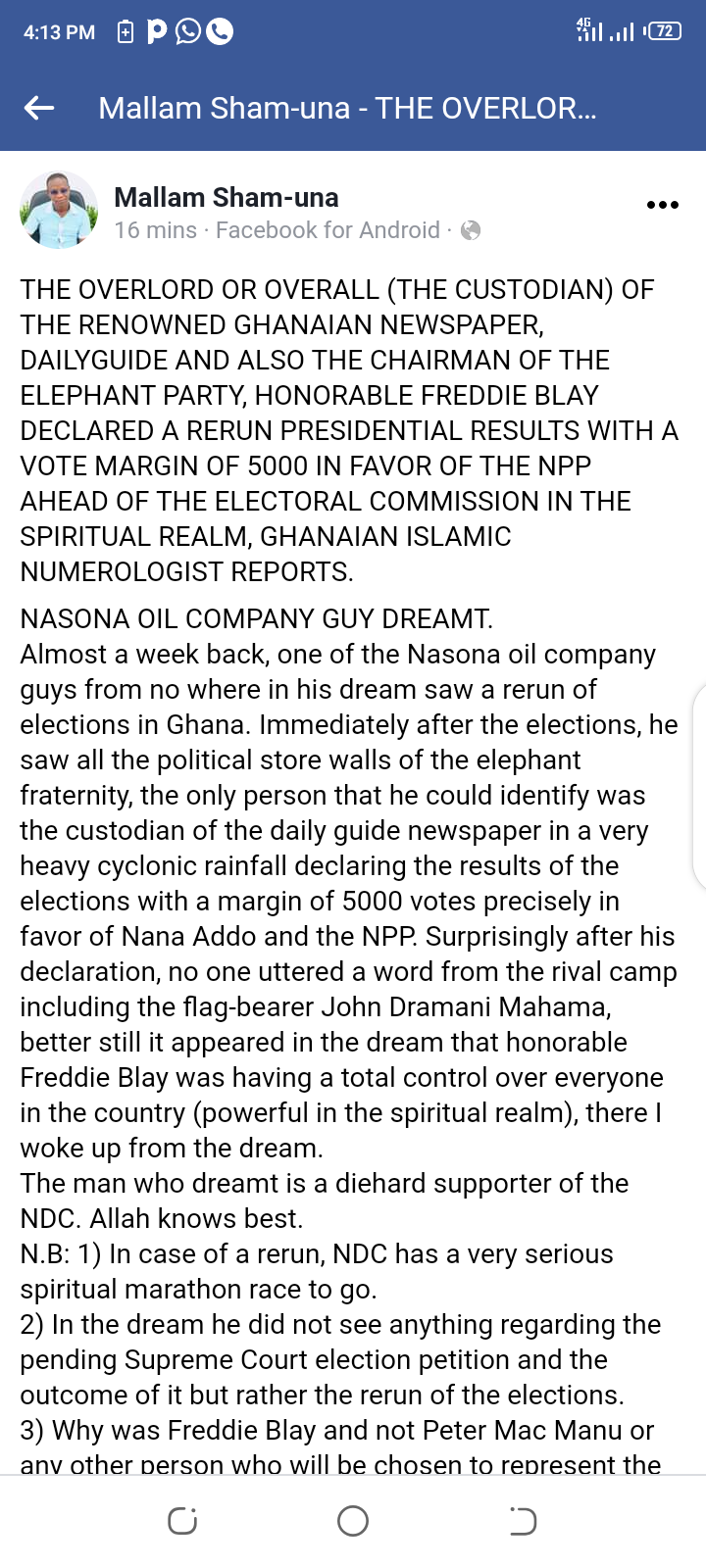 Content created and supplied by: Golden.News (via Opera News )