The Nation is facing a severe health problem today as result of Covid-19, and since coronavirus became a global pandemic, so many people have contracted the virus, some recovered, meanwhile others died of it. Ghana as a country, has already recorded more than 50,000 cases of Covid-19 since 2020.
Despite the first Lockdown imposed by the Ghanaian government, the rate at which Ghanaians contracts the virus after the Lockdown is still becoming very unbearable.From the last Updates on the cases of Covid-19 in Ghana, the disease surveillance department has recorded more cases than before, which is not supposed to be so, because the government are working very hard to make sure it's citizens stop contacting the deadly virus, but to no avail, maybe the major reasons why so many people still contract the virus is because, they have failed to adhere to the safety Protocols given by the government.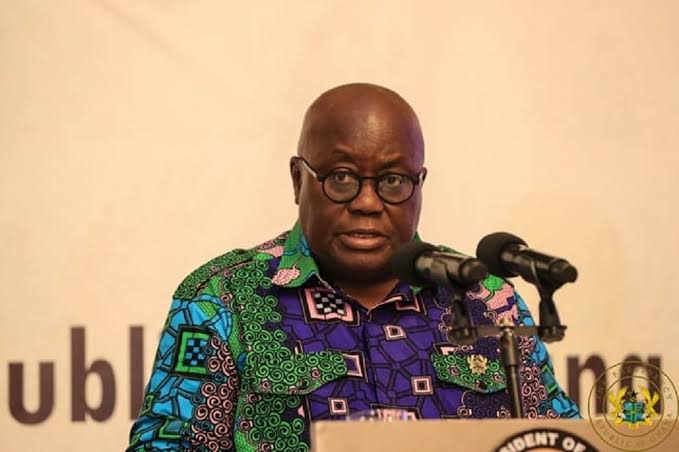 However, my questions is; between one month Lockdown and Daily Curfew from 6pm to 10pm every day, which one is the best way to curb the continuous and rapid spread of Covid-19 in the country?.
Do you think the government should impose a one month Lockdown to curb the spread of Covid-19 in Ghana?, or they should restrict movements from 6pm to 10pm every day for some weeks?. Between these two options, tell me what you think about them on the comment section below.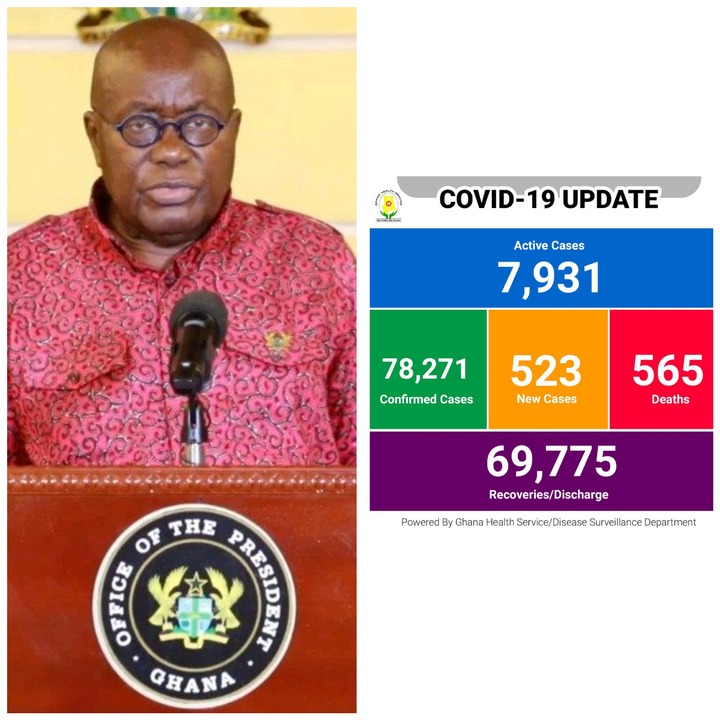 Remember, to make sure that you adhere to all the safety Protocols given by the government and the disease surveillance department which includes ;regular washing of hands with soap and running water, regularly wearing of face mask and maintaining physical distancing whenever we are in a public gathering. See the current Covid-19 cases in Ghana below (Photo).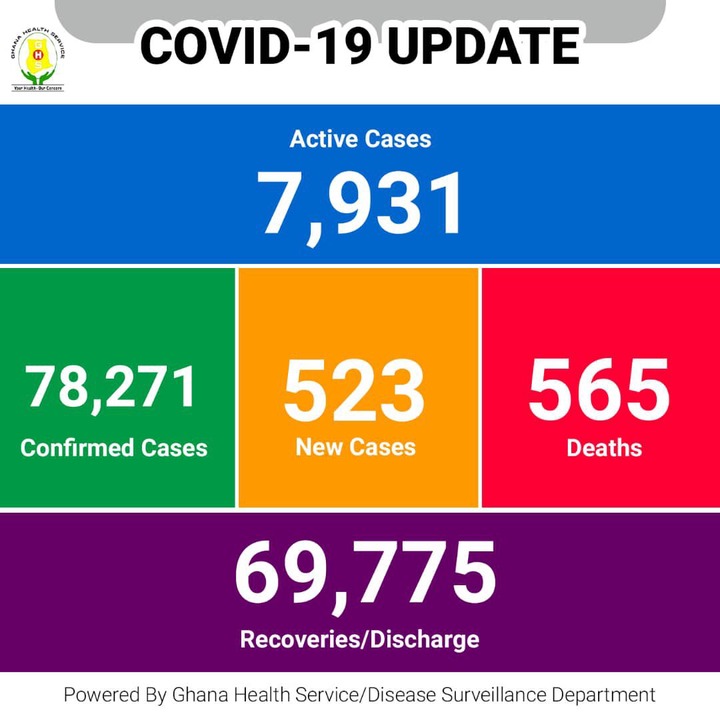 Stay safe.
Content created and supplied by: Johnsupdate (via Opera News )