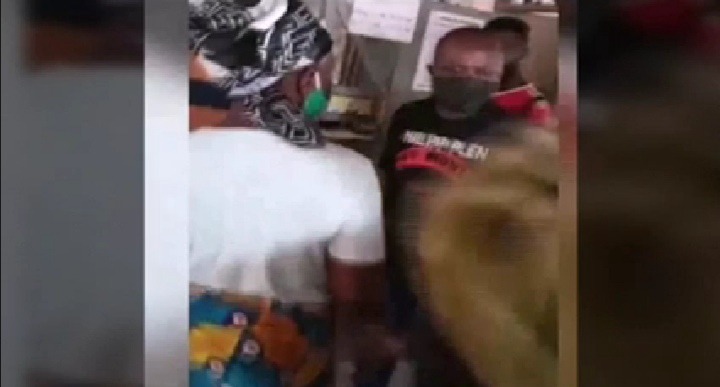 When Our president Nana Akuffo Addo was first sworn in as president in 2016, he told all Ghanaians not be spectators but everyone of us should get involved in his governance.
Kofi Twum, a ticket seller in Akyem Oda has followed this instruction to the letter by helping enforcing the COVID19 protocols in his station. This he did by asking a military man about his nose mask.
"No nose mask, no ticket".
Kofi Twum received a beating of his life by insisting that he won't sell the ticket to him without his nose mask.
"How dare you to ask me of my nose mask" the military man screamed at Kofi Twum. This was followed by slaps, kicks and blows.
In all this brutality and assault, Kofi Twum never fought back for the respect he had on the military uniform but has called on the law enforcers and the government to intervene in this matter and to bring this lawless military man to order.
This he revealed on Angel fm.
But the question is, what wrong did this ticket seller do to merit such a beating? Or the military are exempted from the laws of this country?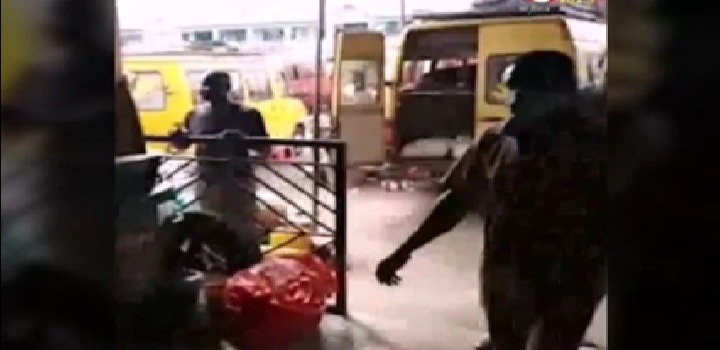 Or the COVID19 protocols are only for civilians like you and I?
Anyway, I want to commend the boldness of this ticket seller because only few people will ever do what he did, to instruct a man in uniform!
Please, your comments are welcome. Let me know who overreacted, the military man or the book man?
Follow and share!
Content created and supplied by: MatildaNews (via Opera News )