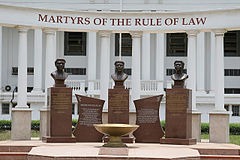 Counsel for the petitioner in the Mahama Versus Nana Akuffo Addo & EC election petition case, Mr Tony Lithur has filed a Motion on Notice for an order, directing a live transmission of the whole proceedings and as follows;
"TAKE NOTICE THAT that counsel for and on behalf of the petitioner shall move the honourable court for an order directing live transmission of the whole of the proceedings in this petition upon the grounds contained in the accompanying affidavit, and for such further or other orders as the honourable court may seem fit"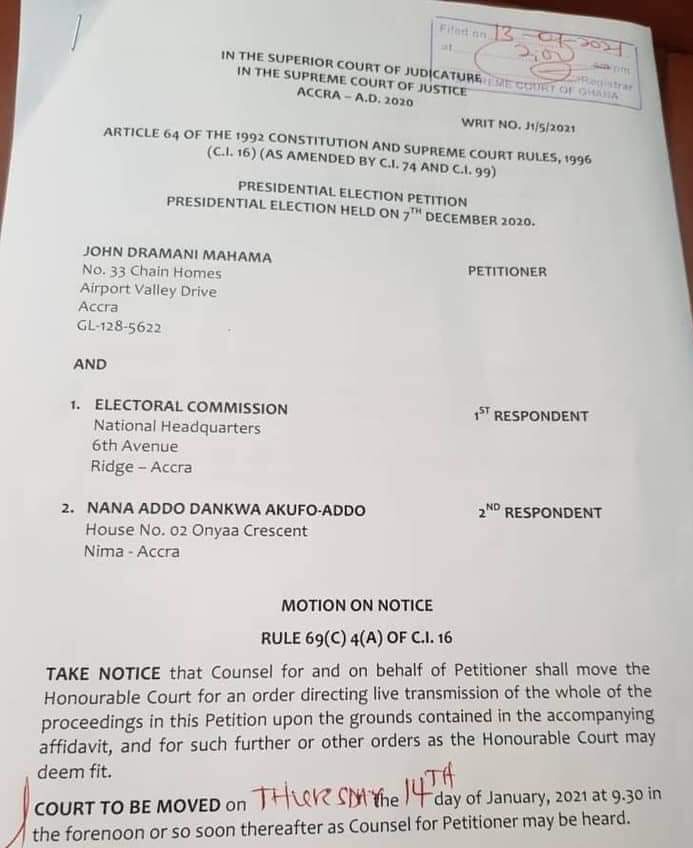 The motion which was filed around 2pm today, the 13th of January, 2021 and grounded upon the depositions in the attached or supporting affidavit, is in accordance with Rule 69(C) 4(A) of C.I 16.
The apex Court is yet to pass a ruling to that effect, as court is expected to be moved tommorow, the 14th of January, 2021 around 9:30 am theraabout.
The Presidential candidate of the National Democratic Congress(NDC), John Dramani Mahama is seeking an order of the Supreme Court to overturn the results of presidential election which saw the incumbent Akufo-Addo re-elected.
If the motion is upheld, this will be the second time proceedings of a presidential election dispute has been broadcasted live in the history of Ghana.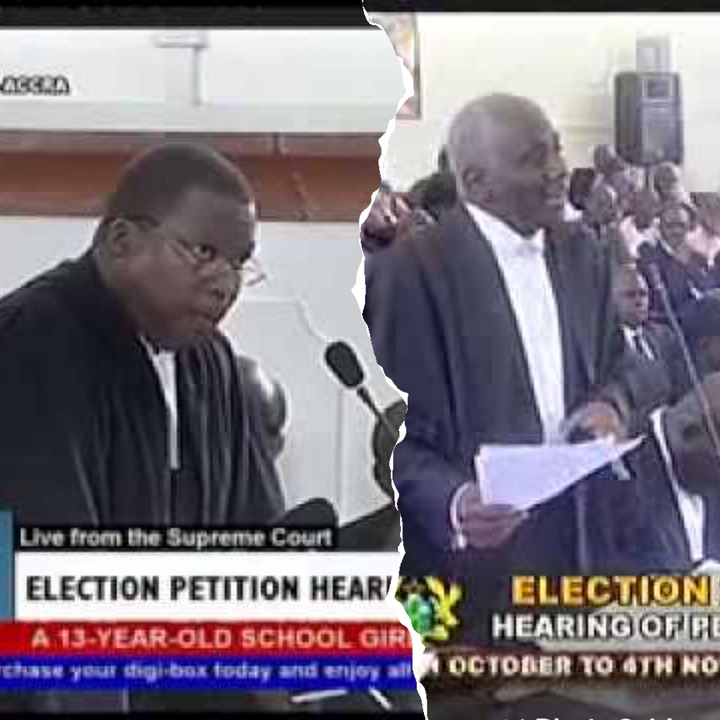 Content created and supplied by: daniel54 (via Opera News )