Western powers have been making a lot of interferences in African politics since the period of the scramble and colonization of African countries in the 1800s. The process became a power thirst quest so much so that African leaders who dare to oppose these Western powers were overthrown and either assassinated or exiled from their territories.
The assassination of a President, Prime Minister, King, or other World Leader has the potential to send shockwaves throughout a country. The killing of a leader can sometimes be so frightening and profound that it generates what psychologists refer to as "flashbulb memory" in the inhabitants of a country. Many people will remember where they were and what they were doing when they learned that their leader had been assassinated for the rest of their lives. Because of tragic experiences in their pasts, most nations now surround their leaders with security, ranging from a few personal bodyguards to elaborate security agencies, in order to discourage a potential assassin or group of assassins from carrying out their fatal acts.  
Unfortunately, some people continue to succeed.  Six African independence leaders were slain by their former colonial masters between 1961 and 1973, including former Congo Prime Minister Patrice Lumumba. Today we shall be taking a journey down memory lane to look at those presidents who were assassinated while in power. This list includes ten well-known assassinations that have occurred since 1960. 
Number 10 Sylvanus Olympio, Togo (January 13, 1963)
Sylvanus Épiphanio Olympio (September 6, 1902 – January 13, 1963) was a Togolese politician who served as Prime Minister and then President of Togo from 1958 to 1963. His uncle, Octaviano Olympio, was one of Togo's wealthiest persons in the early 1900s, and he came from a prominent Olympio family.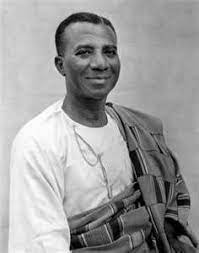 He worked for Unilever after graduating from the London School of Economics, eventually becoming the general manager of the company's African business. Following WWII, Olympio became a significant figure in Togo's campaign for independence, and his party won the 1958 election, making him the country's Prime Minister.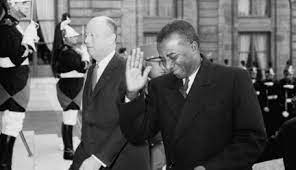 When Togo gained independence in 1961, he won the presidential election, making him the country's first President. During the coup d'état in Togo in 1963, he was killed. 
Number 9 Juvénal Habyarimana, Rwanda (April 6, 1994)
The airplane carrying Rwandan President Juvénal Habyarimana and Burundian President Cyprien Ntaryamira, both Hutus, were shot down by surface-to-air missiles as they prepared to land in Kigali, Rwanda, on the evening of April 6, 1994.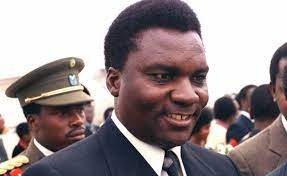 The assassination set in motion the Rwandan genocide,  one of the darkest catastrophes of the twentieth century. The Rwandan Patriotic Front (RPF), a Tutsi rebel group, or government-aligned Hutu Power supporters opposed to negotiations with the RPF are the most likely suspects, according to most theories. 
Number 8 Anwar Sadat, Egypt (6 October 1981)
On the 6th of October 1981, Anwar Sadat was assassinated.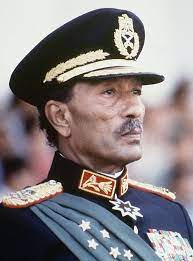 Egypt's President, Anwar Sadat, was assassinated during the yearly triumph parade in Cairo commemorating Operation Badr, in which the Egyptian Army crossed the Suez Canal and reclaimed a small portion of the Sinai Peninsula from Israel at the start of the Yom Kippur War. Members of the Egyptian Islamic Jihad carried out the assassination. 
Number 7 Samuel Kanyon Doe, Liberia (May  6, 1959 – September 30, 1990) 
Samuel Kanyon Doe was a Liberian politician who led the country from 1980 to 1990, first as a military leader and then as a civilian leader. Doe conducted a violent coup d'état in April 1980 while serving as a master sergeant in the Armed Forces of Liberia (AFL), making him de facto president of the country.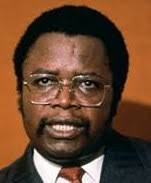 President William Tolbert and many of the True Whig Party leadership were assassinated during the coup. Doe then founded the People's Redemption Council, rising to the rank of General in the process.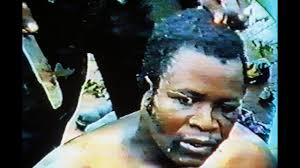 A civil war broke out in Liberia in December 1989, when rebels crossed the border from Ivory Coast, capturing and deposing Doe on September 9, 1990. Doe was then tortured and murdered by his captive, Prince Johnson, a former buddy of Charles Taylor, during interrogation. He was killed at the age of 39. 
Number 6 Marien Ngouabi, Republic of Congo (March 18, 1977)
Marien Ngouabi (or N'Gouabi) (December 31, 1938 – March 18, 1977) served as the Republic of the Congo's third  President from January 1, 1969, to March 18, 1977. Once in power, President Ngouabi renamed the country the People's Republic of the Congo (PRC), proclaiming it Africa's first Marxist–Leninist state and establishing the Congolese Workers' Party  (PCT) as the country's sole legitimate political party.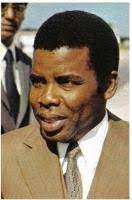 President Ngouabi was assassinated on  March 18, 1977, at 14:30 hours. Those accused of involvement in the assassination were tried, and some, including Massamba-Débat, were executed. Following the assassination, the Party's Military  Committee (CMP) was selected to lead an interim administration, with conservative Colonel Joachim Yhombi-Opango serving as Head of State. 
Number 5 Laurent-Désiré Kabila, DR Congo (January 16, 2001) 
On January 16, 2001, Laurent-Désiré Kabila, the incumbent president of the Democratic Republic of the Congo, was assassinated in his office in the Palais de Marbre in Kinshasa. Rashidi Mizele, an 18-year-old teenager who has also been identified as Rashidi Kasereka, was the assassin who killed him. Mizele was assassinated afterward.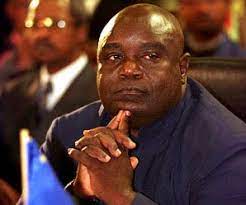 Former child soldiers (Kadogos) were thought to be involved in the plot. In the months preceding his assassination, Kabila was responsible for the deaths of a large number of Kadogos. Kabila had just ordered the execution of 47 Kadogos accused of plotting his assassination the day before. Kabila's military position had weakened, putting his life in danger.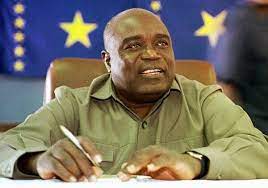 Kabila believed he had discovered a plot against him in November 2000, and detained, tortured, and assassinated soldiers loyal to Commandant Anselme Masasu Nindaga, who had given a speech at a meeting of 1,200 Kadogos in Kinshasa just days before. Early in January 2001, a group of Kadogos arrived in Brazzaville to plan Operation  Mbongo Zero, a plot to assassinate Kabila. 
Number 4 François Tombalbaye, Chad (April 13, 1975)
François Tombalbaye (June 1918 – April 13, 1975), also known as N'Garta Tombalbaye, was the first President of Chad. He was a Chadian teacher and trade union activist. After serving as the head of Chad's colonial government and the ruling party, the Chadian Progressive Party, from 1959 to 1960, Tombalbaye was named the nation's leader after the country's independence on August 11, 1960.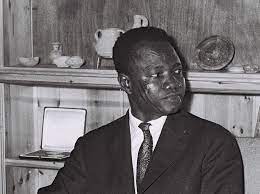 He governed as a tyrant until 1975 when he was deposed and assassinated by Chadian military members. 
Number 3 Patrice Lumumba, DR Congo (January 17, 1961)
Patrice Hemery Lumumba (July 25, 1925 – January 17, 1961), a Congolese politician and independence leader, was the first Prime Minister of the independent Democratic Republic of the Congo (formerly the Republic of the Congo) from June to September 1960. He was a pivotal figure in the Congo's journey from a Belgian colony to an independent republic.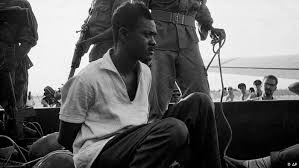 He led the Congolese National Movement (MNC) party from 1958 until his assassination. He was an ideological African nationalist and Pan-Africanist. He was widely regarded as a martyr for the Pan-African Movement after his assassination.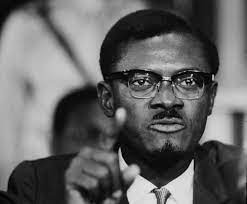 Over the years, investigations have uncovered more information about the events surrounding Lumumba's death, including the roles played by Belgium and the United States. Belgium officially apologized for its role in the assassination in 2002. 
Number 2 Muammar Gaddafi, Libya (October 20, 2011)
After the Battle of Sirte on October 20, 2011, Muammar Gaddafi, Libya's overthrown leader, was caught and killed. Gaddafi was discovered west of Sirte after NATO planes assaulted his convoys. He was then kidnapped and assassinated by the National Transitional Council (NTC) forces shortly after.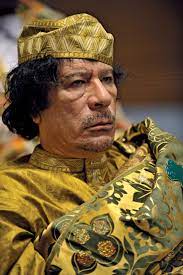 Although a gruesome video of his last moments showed revolutionary fighters assaulting him and one of them sodomizing him with a bayonet before he was shot several times, the NTC first claimed Gaddafi died from injuries incurred in a gunfight when loyalist forces sought to liberate him.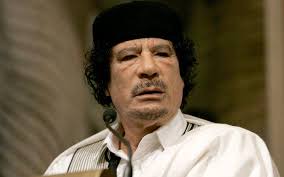 Gaddafi's assassination was widely condemned as a violation of international law. Human Rights Watch and Amnesty International have demanded an independent autopsy and a probe into Gaddafi's death. 
Number 1 Thomas Sankara, Burkina Faso (October 13, 1987)
From his coup in 1983 to his deposition and murder in 1987, Thomas Isidore Nol Sankara (21 December 1949 – 15 October 1987) was a Burkinabé military officer, Marxist revolutionary, and Pan-Africanist who served as President of Burkina Faso. He is often referred to as "Africa's Che Guevara" by admirers, who see him as a charismatic and legendary figure of revolution.  
Sankara's revolutionary programs for African self-sufficiency made him an icon for many of Africa's impoverished, and he remained popular with a large majority of his country's population, despite the fact that some of his policies alienated segments of the old ruling class.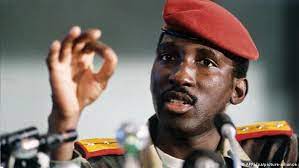 The Burkinabé oligarchy, tribal leaders — who were stripped of their long-held traditional privileges of forced labor and tribute payments — and the governments of France and its ally the Ivory Coast, which had previously dominated the country through colonial power, were among the antagonistic groups. Sankara was assassinated on October 15, 1987,  by troops led by Blaise Compaoré, who took over as president of the country immediately after. 
I hope you enjoyed reading this article, like and don't forget to leave your comment in the comment section below.
Content created and supplied by: Laazio (via Opera News )
Opera News is a free to use platform and the views and opinions expressed herein are solely those of the author and do not represent, reflect or express the views of Opera News. Any/all written content and images displayed are provided by the blogger/author, appear herein as submitted by the blogger/author and are unedited by Opera News. Opera News does not consent to nor does it condone the posting of any content that violates the rights (including the copyrights) of any third party, nor content that may malign, inter alia, any religion, ethnic group, organization, gender, company, or individual. Opera News furthermore does not condone the use of our platform for the purposes encouraging/endorsing hate speech, violation of human rights and/or utterances of a defamatory nature. If the content contained herein violates any of your rights, including those of copyright, and/or violates any the above mentioned factors, you are requested to immediately notify us using via the following email address operanews-external(at)opera.com and/or report the article using the available reporting functionality built into our Platform See More