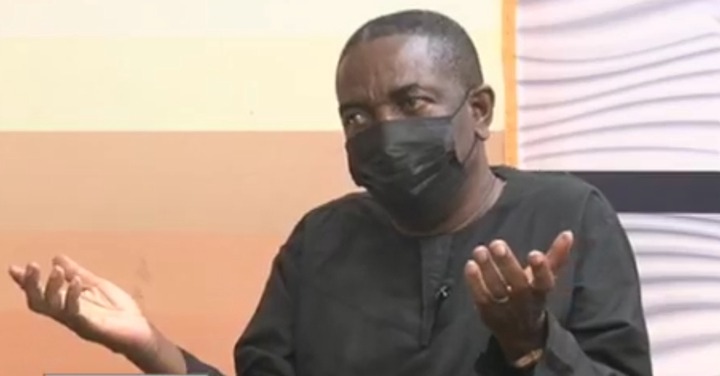 Veteran Journalist and Editor in Chief of the Insight Newspaper, Mr. Kwesi Pratt Junior has poured out his anger on some issues pertaining to the development of Ghana.
According to Mr. Kwesi Pratt Junior, he is alarmed, ashamed, and worried as some Ghanaians are dying of an ailment that was imported into the country.
He says leadership has decided to sit aloof without taking any action. Mr. Kwesi Pratt Junior was speaking on Pan African Television's Alhaji and Alhaji political program this Saturday, February 13, 2021.
An angry Mr. Kwesi Pratt Junior revealed that his junior brother has unfortunately died as a result of coronavirus.
He further added that a close friend of his has also died recently as a result of the virus. According to Mr. Kwesi Pratt, some Ghanaians have also lost relatives and family members due to the virus.
According to him, the government must be able to tell the entire nation how the United States variant of the virus was imported into the country.
"We demand to know the truth. They must tell us how the new UK variant passed through the Kotoka International Airport into the country when all other borders are closed. The entire family of some people has died because of the virus. I have lost a brother, some people have lost their relatives. And we are sitting down looking on for people to die in this country. Somebody should tell us the truth. This cannot be tolerated for too long. We must know who brought the UK variant to Ghana. We cannot keep quiet over this serious issue". Mr., Kwesi Pratt Junior angrily noted.
He indicates that President Nana Addo Dankwa Akufo Addo must take the entire blame for how the virus is spreading in the country. Mr. Kwesi Pratt Junior added that he is disappointed at how Akufo Addo and his government communicate updates to the country.
"I heard in the news that a new person has been appointed on the board of the National Cathedral. We have a new person appointed to lead the construction of the Cathedral when people are dying. We are having issues of people dying out of coronavirus and the Nana Addo Dankwa Akufo Addo government is focusing attention on building a cathedral. I don't know what is wrong with our leaders. I'm alarmed, ashamed and worried". Mr. Kwesi Pratt Junior noted.
Content created and supplied by: AmaMathematics (via Opera News )