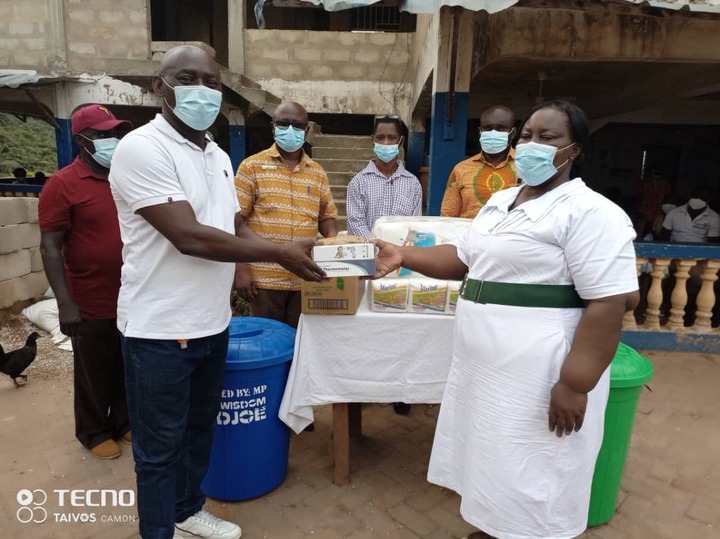 Member of parliament for Prestea Huni-Valley Constituency Hon. Robert Wisdom Cudjoe has assured the people of Prestea that, he will as a matter of urgency complete the Prestea government hospital second face of the children's ward.
The children ward was started by his predesoser Hon Francis Adu Blay Kwofie and continued by the immediate past MP Hon. Babra Oteng Gyasi.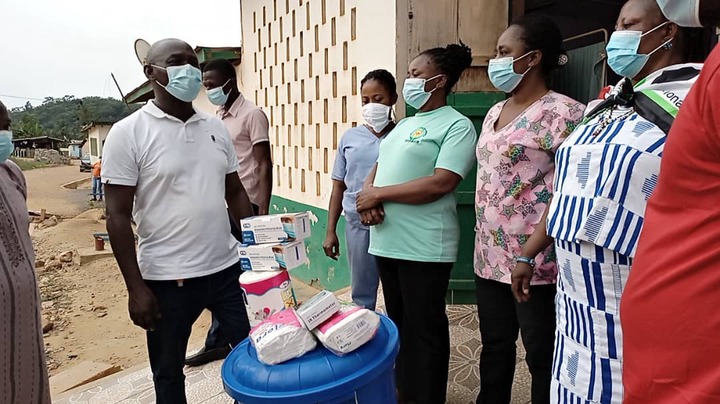 According to him,the hospital is too old that they lack infrastructure that can accommodate a lot of children and he will continue and complete the the second face of the block.
"The project need to be completed immediately to create enough space for the hospital to accommodate a lot of children who attends the hospital" He said 
"Today I am here to donate Personal protective equipment to the hospital and it's staff to fight Covid-19 Pandemic". He added.
He also used the opportunity to visit the Himan clinic, Prestea Fire Service Prestea Tuabodom Station, Prestech and Krutown lorry Station station all to donate Personal protective equipment towards the fight of the virus. 
"Make sure all those who visit this areas observed all the safety protocol's and minimize the spread of the covid and also protect your families from the virus".
He also visited Prestea central market, Efukey okada station and Himan youth parliament base and other areas in Prestea to create awareness of the existence of the Virus and distributed his COVID-19 preventive items in order to realize his vision in fighting COVID-19 in his Constituency to the minimal level.
Content created and supplied by: Azuma247 (via Opera News )