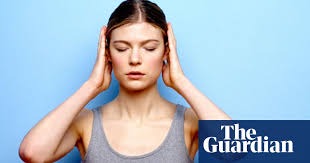 Critics are found in all spheres of life. We encounter criticisms in all fields of work such as education,politics,heath, business and any other field of work you can think of.Parents critize teachers for the performance of their wards,teachers also critize the parents of their pupils. Citizens blaming the leaders of their countries for the slow growth of the already crumbling economy. Pastors are not left of this serious moral epidemic called criticism.All of us are blaming other people for our predicaments except ourselves.
 Francis Crowley popularly known as "two gun "Crowley who was one of the most notorious criminals ever lived in America as described by Dale Carnegie in his book how to win friends and influence people.
 Two gun Crowley was arrested in several hours of exchanging gunshots with the police and detectives. When two gun Crowley was finally smoked out from his hiding place, he was declared by the police commissioner E.P Mul-Rooney as the" one of the notorious criminals ever encountered in the history of New York". The commissioner also said that" two gun Crowley can kill at a drop of a feather" but Two gun Crowley did not acknowledge himself as the criminal he was described by the police commissioner but rather gives shocking description about himself.He said " under my coat is a weary heart, but a land one- one that would do nobody harm".
  The problem here is that even criminals do not accept blames for their criminal activities but rather justify themselves. Dale Carnegie made this assertion when he said "ninety-nine times out of a hundred, people don't criticize themselves for anything no matter how wrong it may be". 
  Now if we would never blame ourselves for anything wrong then why blame others. Here are some reasons why criticisms may not help us as individuals and also as a nation.
  Criticisms would never imprint a lasting change on people. 
One of the world famous psychologist B.F Skinner proved that an animal rewarded for a good behavior will learn much more rapidly and retain what it learns effectively more than an animal punished for a wrong deed. The same theory is applicable to humans as well. Criticism will bring to minimal level,the morale of the person criticised yet will never change the situation.
 It puts person on the defensive side: Everyone has certain level of pride to defend. People would do anything humanly possible to preserve that pride. Therefore anything that threatens his pride is an enemy.Criticism would force the person to struggle for the survival of his pride.Criticism negatively affect a person's sense of importance.criticism is a futile effort because it would not change the person but rather cause the person to rebel.The person being critised may regard the one criticizing him or her as an enemy.Therefore we may end up creating enemies for ourselves when we criticized others.
 Now instead of criticizing people thereby creating enemies for ourselves how should we react when the need arise.
Ask people to explain why they exhibit a particular behavior.
Explain to people why a particular task should be perform by them.
Always see things from the view of others.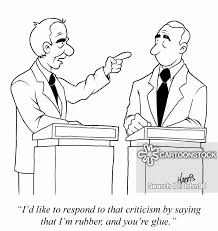 Content created and supplied by: Baruoxide (via Opera News )