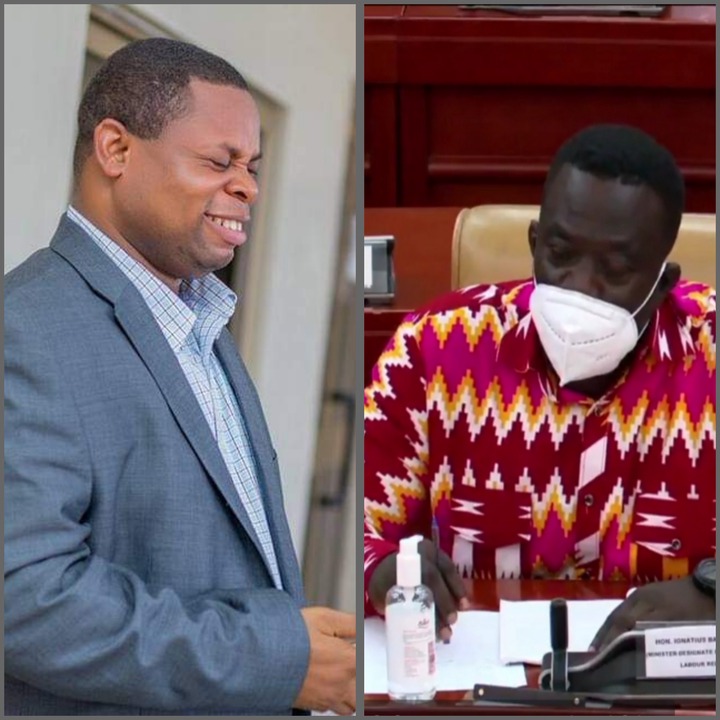 IMANI Boss Franklin Cudjoe has taken a swipe at the the Minister-nominee for Employment and Labour Relations, Ignatius Baffour Awuah for failing to justify his claims that some three million (3 million) jobs have been created by the Akufo-Addo led government over the past four years. He finds it troubling the nominee's inability to provide a "simple" breakdown of these jobs in the various sectors as propagated.
Franklin Cudjoe beleives it's unpardonable for Mr. Baffour Awuah to find an excuse to for his failure to defend what he put to the vetting committee ntoday when he was grilled on job opportunities that the current government had created. He demands that some explanation would be appreciated as a matter of accountable governance.
On his Twitter page, Franklin Cudjoe threw in a question to trigger responses on whether or not assertion of the minister nominee could be trusted.
"Employment minister designate can't readily give details/ breakdown of 3 million jobs he alone knows have been created in the last four years.What is going on?"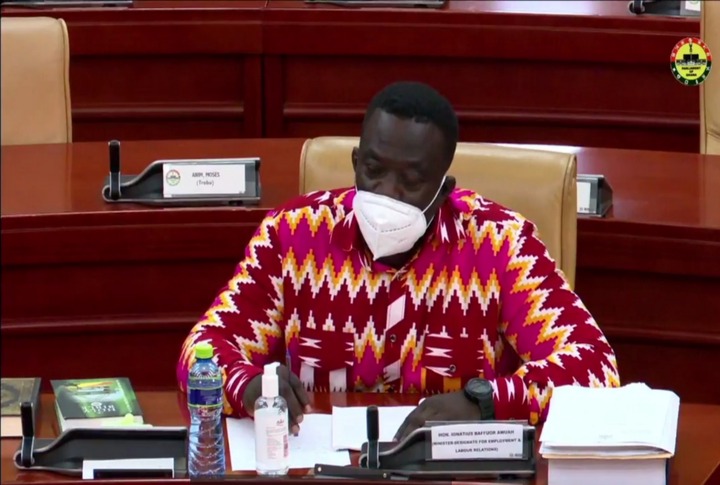 Already, many had expressed doubt with the number mentioned by the Minister-nominee, at a time when some youth remain unemployed. The comments as shown in the image below tells much about the frustration and disappointment the citizenry have.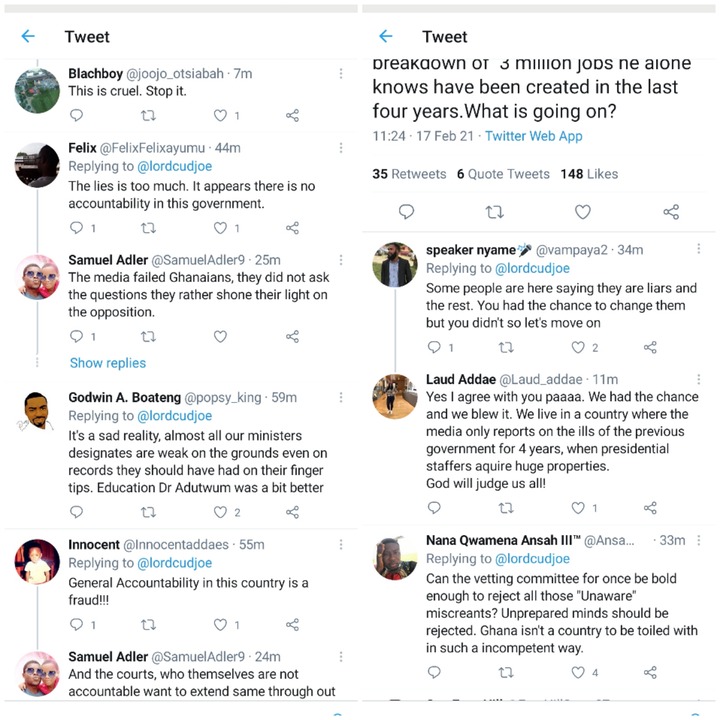 In the meantime, the minister has been bombarded with issues regarding the retiring age and the improvement of conditions of service for public sector workers, and that of the private sectors.
Content created and supplied by: Tinch (via Opera News )