With the Court nearly beginning as introductions were made by the various lawyers of respective Respondents, Tsatsu Tsikata lays before the court these words:
It appears as Robert Joseph Mettle Nunoo will be appearing remotely as he'll be connected through a screen.
Akoto Ampaw raises concern as Tsatsu Tsikata made this statement above. This were his words:
There should be a Judicial officer from the point at which Robert Joseph Mettle Nunoo will be testifying from. This a trial and if this was to be from abroad, there will be a judicial officer to see to it that, there is no one aiding or assisting the witness who's not in court but yet, testifying from a screen.
To this, Tsatsu Tsikata said:
We agree to the principle of having a judicial officer to be designated to see to the testification and there's also a medical attendant there. So the judicial officer can be in the room.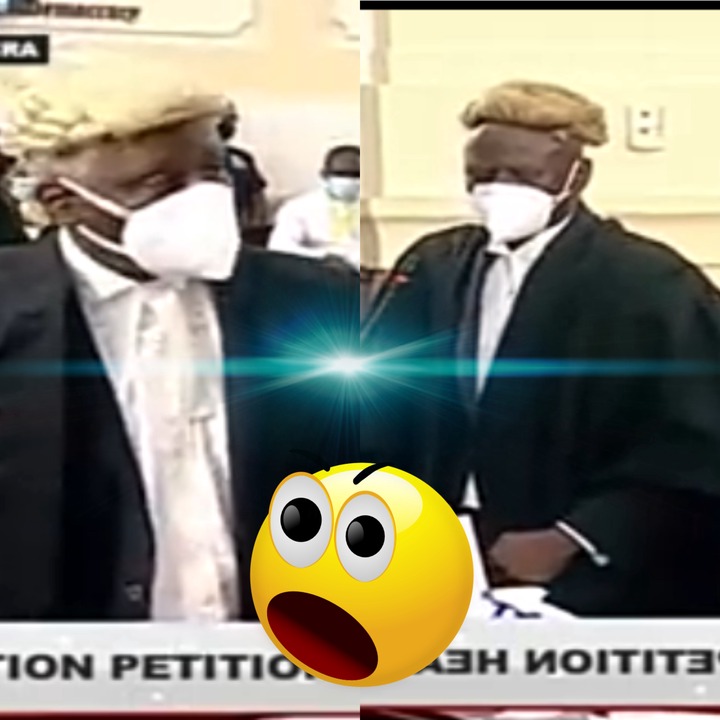 The Supreme Court then adjourns for thirty minutes.
So, the witness, Robert Joseph Mettle Nunoo will be absent from court but will testify from a screen.
Content created and supplied by: Blessed_Soul (via Opera News )