An interview proceeded on Wontumi radio 101.3 FM as NPP's Victor Osei Poku came to speak. He addressed the election petition and what he to say. These were his words:
If you go to court as a Lawyer to defend a case, and you let your ego take over your speech, your defendant's case gets stuck in his helpless hands. This is what you are seeing in court. In a few days to come, NDC is likely to redraw their case from 19th February going.
I tell you that, if not because the law demands the supreme court to have a sitting on this case, they would have boycotted this election petition a long time ago. According courtesy of the General Secretary of the NDC, he says "any idiot can go to court."
Out of twenty-six thousand polling station, they told us about eleven thousand (11,000) plus pink sheets were on violation of laws so they boycotted our evidence in 2013 after 2012 elections. Out of nine Supreme Court Judges, four accepted our case for our case before them was compelling and nothing could be said about it.
Have you seen the NDC present any evidence? Democracy came to meet the Ashanti Kingdom, thus, Democracy came to meet chieftaincy. The Electoral Commission under Afare Gyan had nothing to defend itself for we had evidence.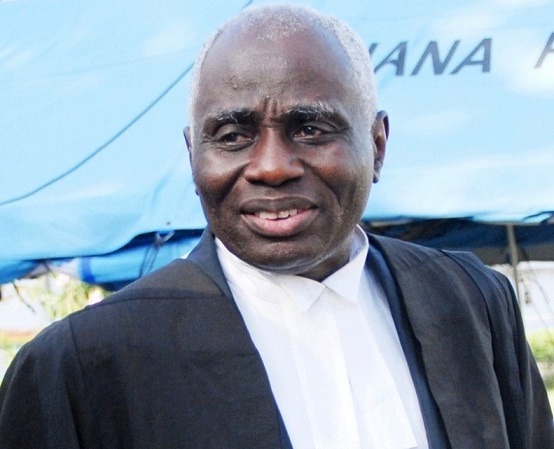 The language of the Court of "Legality". If you send English to court, You'll get English Verdict.
(He said this with respect to the Lead Council Lawyer of the Petitioner in the name of Lawyer Tsatsu Tsikata.)
All I am saying is, your strategy determines what you want to do. The court asked them to file their respective witness statements but the NDC said they couldn't file their witness statement because of a certain application and the court gave them a chance to do it again.
Because they delayed in filing their witness statement, they got a chance to receive the other party's witness statement. They found the loopholes it and used it to their advantage as a witness statement and they filed two witness statements.
They all amounted to nothing after the first and second Respondent said that their witness statement did not hold water and that, the court should pass the judgment from the horse's own mouth.
These were the words of NPP's Victor Osei Poku as he teased the NDC and Tsatsu Tsikata on the election petition with respect to theirs in 2013.
Content created and supplied by: OheneBoy (via Opera News )