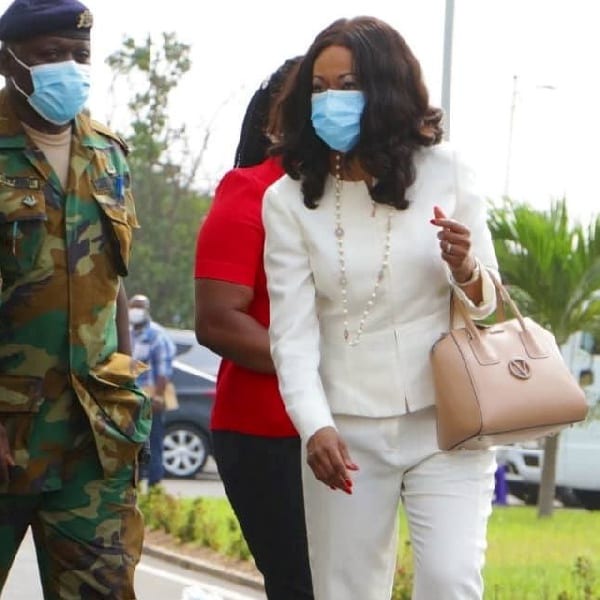 In a press conference after the petition in Court, lawyer Godwin Edudzi Tamakloe announced to the public about what went on.
"We all have seen what happened in court, and we want the Ghanaians to know that we have brought our petition to the court on the 30th December 2020. We did not even finish with our petition and you the Electoral Commission (EC) brought answers to the petition.
And now we are saying that come and explain with evidence supporting your answer to the court and you are saying no to the court," He said.
Lawyer Eduzi then said " if you don't want to go to court to answer to the petition, then what we have brought to the court, the court should declare us as winner and order for runoff. It is as simple as that".
According to him, this is not something that the NDC and the EC are going to argue about.
"We have sent our case to court that the two candidates, did not meet 50% and you brought up answers to the court that we are not correct and now we say come to court and answer why you are saying John Mahama is not correct". He added
"If you don't have anything to hide why run away from the truth? There is a Proverbs that if you are the first to go to court then it does not mean you have won", Mr Eduzi questioned Mrs Jean Adukwei
Adding more light Lawyer Tamakloe then said to the EC Returning officer she should go and testy in court. "Please jean adukwei please come and witness to the court and let peace reveal we beg of you", he said
"The work that jean is doing no Ghanaian can do that except her can do that. She is the only returning officer and she is the only person that the constitution has given her that right, I talking I can not do her work and there is no way Mahama can also do her work.
It was you who made your declaration and we are saying that come and prove to the court how you got your figures that led to your result and you are running away from it", he added
He then pleaded that Mrs Jean Adukwei should come and testify in court.
Lawyer Godwin afterwards said to Jean that If it was a dream that she was a dream then she should wake up because it is over.
"Tomorrow we will come to court with our legal argument before the court", Eduzi.
Lawyer Eduzi said to Mrs Jean that If she knows that she has nothing to hide, why to run from the cross-examination?
"Do you know the shocking news, the time that Nana Addo brought his petition to the court, do you know what Nana Addo said, what he was saying was that preceding officer did not sign but polling agent has signed but we should throw away the result of the election and declared him as President. Weren't Aferigyan in the court? weren't him cross-examined? didn't you see Philip Aderson showing pink sheet in Court? So why don't you want to come? What are you hiding from Ghanaians? Eduzi asked Mrs Jean Adukwei.
Content created and supplied by: Kaboregab (via Opera News )