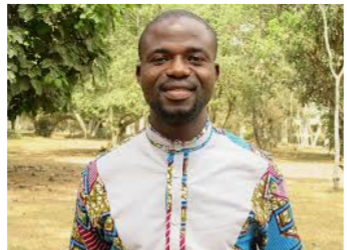 Award winning Investigative journalist, Manasseh Azure Awuni has revealed what a Cabinet Minister told him about former Auditor General, Mr. Daniel Domelovo over the unpass between the former AG and the Akufo-Addo Administration.
According to the renowned journalist, a Cabinet Minister under the current Government once told him that, the former Auditor General was bent on making the Akufo-Addo Administration very unpopular, hence his constant exposure of some perceived corrupt acts in the Government.
He further said that, the said Cabinet Minister also indicated that, because, Mr. Domelovo was appointed by former President John Mahama, he was doing the bidding of the NDC.
Mannaseh however indicated that, he told the Minister that, what he is saying about Mr. Domelovo is not true and he was only doing his work as Auditor General and an anti-corruption fighter.
Mannaseh Azure Awuni mede these comments on JoyNews Weekly current affairs program, News file hosted by Lawyer Sampson Lady Ayinemi on matters concerning the response from the Presidency to the Civil Society Organizations who have accused the President of forcefully removing the Mr. Domelovo from office.
Content created and supplied by: Tawheednews (via Opera News )