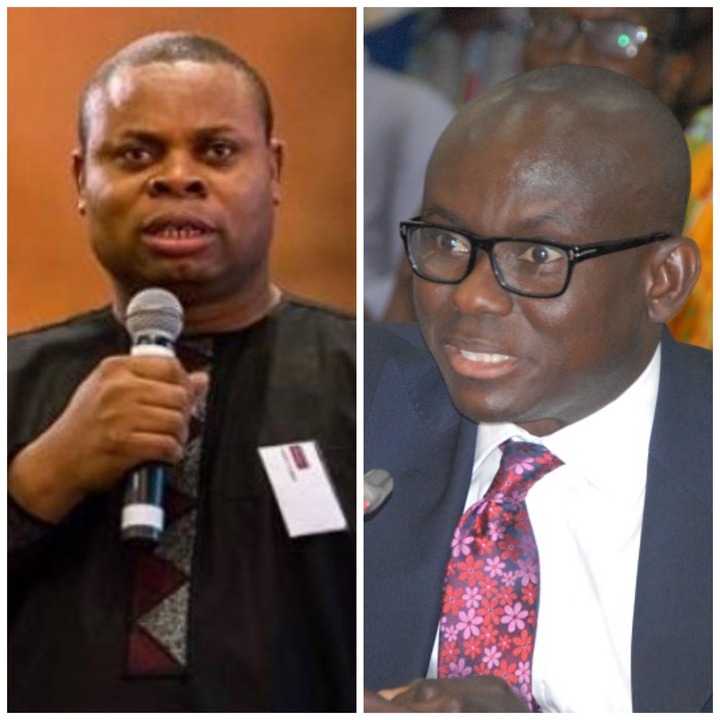 IMANI Boss, Franklin Cudjoe couldn't hide his anger and frustration with the nominee for the Minister for Justice and Attorney General, Godfred Odame, over his commentary about the controversial Santrokofi Akpafu, Likpe, and Lolobi (SALL) Parliamentary election. Mr Cudjoe who learnt of the Ministerial nominee's response to a question posed to him during vetting today, feels it was typical of a rather 'corrupt' explanation already offered by the Electoral Commission and the Attorney General.
According to Mr. Cudjoe, he would not pretend the disgust he has for Mr. Godfred Odame over the response offered tot he vetting committee. He noted that the Attorney General nominee was without shame in justifying the exclusion of the Santrokofi Akpafu, Likpe, and Lolobi in the parliamentary election.
"I have not hidden my disdain for the AG nominee for his machiavellian aloofness in the SALL debacle. As if that is not enough, he comes to vetting to flaunt his corrupted explaination of a C.I. that wasn't only properly procured as basis for SALL to be placed somewhere," he stated on Twitter.
Mr. Cudjoe is among a few Ghanaians who have held that the Electoral Commission of Ghana acted unconstitutionally and thus infringed on the rights of the people of SALL by failing to allow them to vote for the parliamentary election.
The election management body had earlier explained that the Constitutional Instrument (C.I) for the creation of the Guan Constituency which ideally covered the new area after the separation of the Volta Region for the new Oti Region did not mature before the election day.
A legal action filed by the SALL people against the EC failed on grounds as provided by the court, that the matter does not constitute any breach on the part of the EC.
Content created and supplied by: Tinch (via Opera News )