A renowned military officer Col Festus Aboagye has expressed his disagreement in the increasing rate at which the military are being used as bodyguards for some VIPs in the country.
According to the retired military officer, Ghana is not in a state of emergency to use military officers they way they are being used .
He said "Even when so mandated to provide security to certain VVIPs, it is not the role of the military to drive civilians, not even ministers.
According to Col Aboagye,the increasing use of the military will give some figures in the service the idea of insecurity in the country and that can spell doom for the nation.
He stated emphatically that,this could incite certain figures in the military to take arms and probably take over the state.
He said the military mandate is not to provide basic guards services.He is however surprised at how the military is been used off late by the state.
He said the 2020 elections is the first election which has experienced the presence of most military officers in the first republic which to Col Aboagye isn't right.
The retired military man has some great points since a lot of well meaning Ghanaians are adding their voice to the misuse of the military.
Sometime this year, a government taskforce on galamsey control came face to face with well armed military officers providing security to Chinese illegal miners who are destroying our forest and water bodies.
This is a wake up call to the military hierarchy to put the necessary protocols in place to bring back the dignity of the military.
In other words,the covid 19 situation is spreading at an alarming rate so dear reader, kindly adhere to the protocols and stay safe for God and mother Ghana.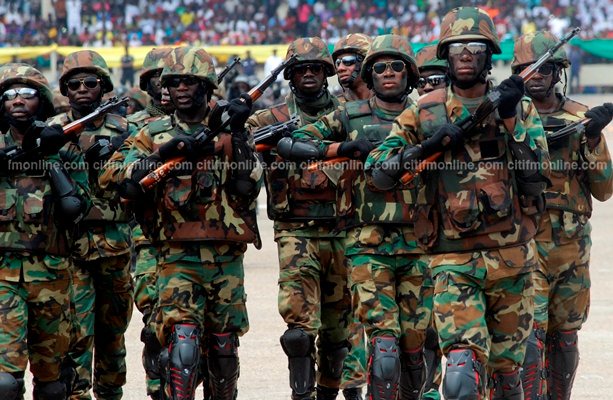 Content created and supplied by: Timeless3 (via Opera News )