The member of parliament for Assin Central has again alleged that, there where some senior members of Former President John Dramani Mahama's Party, NDC, that had been plotting the downfall of former President John Dramani Mahama. Honorable Kennedy Agyapong, cautioned the former president about the former special prosecutor as he alleged that, the former special prosecutor, Martin Amidu, together with the late Former President Of Ghana, who was also the founder of the National Democratic Congress, Jerry John Rawlings where working together to cause the downfall of John Dramani Mahama.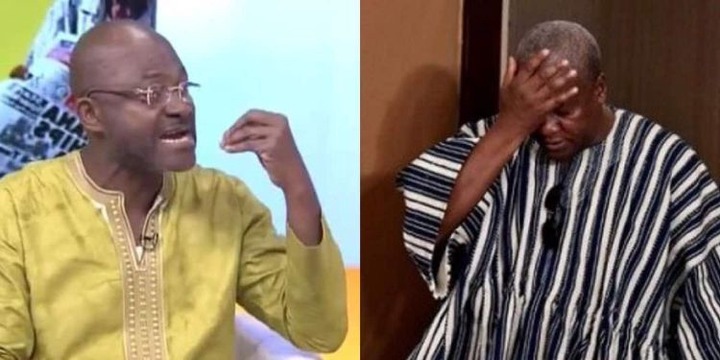 He continued by insisting that, after the death of Former President Jerry John Rawlings, Honorable Martin Amidu could not continue with his course hence his resignation as the special prosecutor.
The controversial member of parliament has also threatened to reveal more of what Martin Amidu and Late President Jerry John Rawlings where cooking before the demise of Former President Jerry John Rawlings.
He threatened that after His Excellency the President Elect, Nana Addo Dankwa Akufo Addo has been sworn into office on the 7th of January 2021, he was going to reveal all what Martin Amidu was planing with the late President.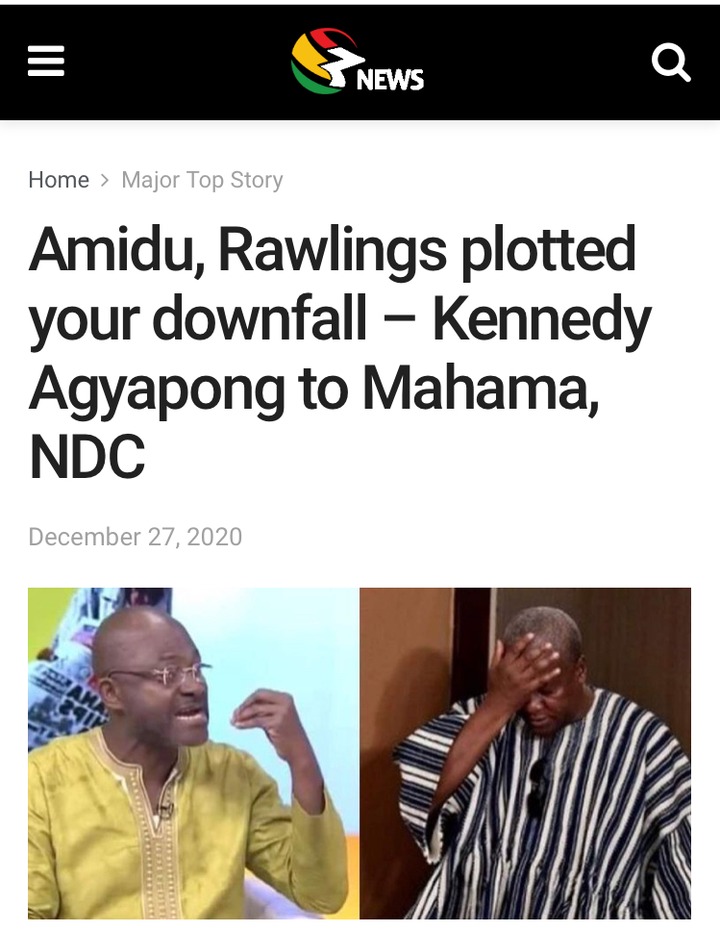 Content created and supplied by: Mainman (via Opera News )