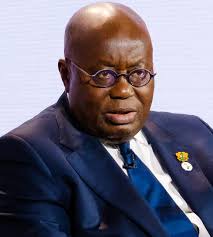 ROAD CLOSURE
1.    Osu Cemetery Traffic Light on the Lokko Street
2.    Castle Road from AU Circle to Osu Cemetery Traffic Light
3.    Crossroad heading towards Starlet 95 Street
4.    Independence Arch near the Ohene Djan Sports Stadium
5.    Gamel Abdul Nasser Avenue (Ghana Institute of Journalism) Road on the Haile Selassie Street
6.    Opeibea, 37 Military Interchange and Ako Adjei on the Liberation Road.
TRAFFIC DIVERSIONS
1.    Motorists from Lokko Street are expected to use the 28th February Road through John Evans Attah Mills Street to the Central Business District (CBD) or pass through the Oxford Street through Danquah Circle to Ring Road Central enroute to Kwame Nkrumah Circle and thence to their destination
2.    Traffic from AU Roundabout towards the Castle Road through Osu Cemetery will be onto the Independence Avenue through El Sinousi Street in front of the Ghana Institute of Journalism on the Haile Selassie Street
3.    Traffic from CBD – Kinbu on the Independence Avenue will be diverted on the Barnes Road and Liberia Road to link up to Kanda and thence to Madina
4.    Traffic emerging from Madina on the Liberation Road would be diverted to Casely Hayford thence to Obansanjo Highway and the Kanda Highway to link with the Central Business District (CBD). 
Content created and supplied by: ProsperAgbenyega (via Opera News )