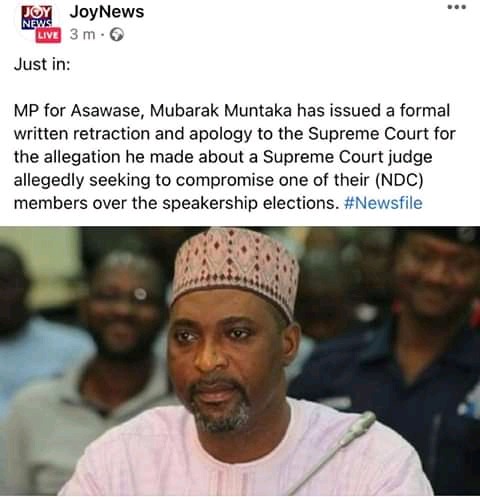 Finally, the member of Parliament for the Asawaase Constituency in the Ashanti Region has tendered his apology for allegedly accusing a supreme Court Justice of compromising one of the NDC lawmakers over the speakership election.Though most people were anxiously waiting to see the said supreme Court judge, all expectations will not be met since he was not able to produce the said judge and the particular NDC that was involved in this misconduct.
It is exactly a month ago when he alleged this allegations. Though he was seen to have committed other acts misconduct that were inimical to the interest of Parliament, he only came to apologise for only one. Who knows maybe he will come later to apologise for the rest of his misconduct as a lawmaker.
However, his case is even better than the member of Parliament for Tema West Hon Carlos Ahenkrah, who was caught red-handed with some of the ballot papers whilst he chewed some. Even though it was immediately condemned in the public domain, no official action has been taken against his misconducts. Many people especially those within his Constituency were calling on authorities to expel him from Parliament because according to them he was a disappointment. So how long will it take Carlos Ahenkrah to also apologize for his misbehaving?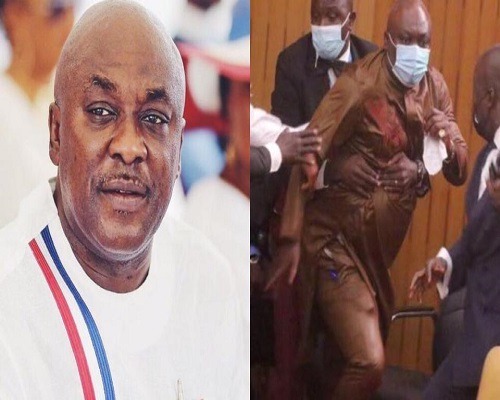 Content created and supplied by: Giinagh.com (via Opera News )