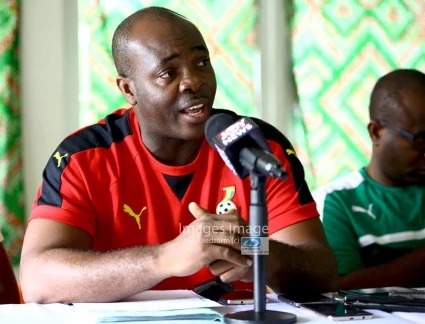 Former Ministry of Youth and Sports deputy Minister, under the ex-while NDC administration, and current MP for Dormaa West constituency, Hon. Vincent Oppong Asamoah has stated that there is nothing good at his former office and it's so much over hyped and will never accept any appointment to serve there nor the Parliamentary Select Committee on Sports.
"There is nothing good at the MOYS, I will never accept to be on the sports committee in parliament, the MOYS is over hyped and it's not worth serving in that ministry,"
He told Abaidoo Abednego on Spice fm Center Sports in Takoradi
Hon. Asamoah added that he believes the immediate past Minister, Hon. Isaac Asiamah probably pushed to be changed from the Sports Ministry because of the hardships they go through in getting funds for tournaments and even Non formal education sector boast of bigger budget than the sports ministry yet so much is demanded from them.
"I think Hon. Asiamah pushed to be changed from the MOYS even though he was pampered by the media but he had nothing/little to show in terms of achievements"
"even non formal education sector budget is bigger than theirs but we demand so much from them so they should provide the new Minister with enough resources"
Hon. Asamoah won back his seat as MP for Dormaa West constituency which he lost in 2016 before which he served as deputy under former minister Hon. Nii Lantey Vanderpuye under NDC.
Content created and supplied by: Dawuro (via Opera News )