HUSBAND OF LATE JOSEPHINE ASANTE PRO (GPHA) ACCUSES HON. KAN DAPAA OF TELLING LIES IN PARLIAMENT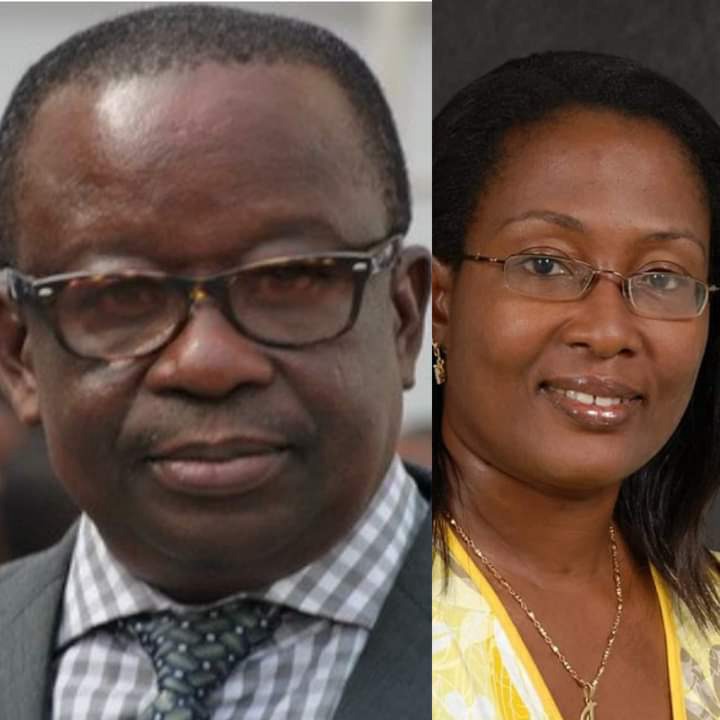 Massive controversy has emerged following the statement made by Hon. Ken Dapaa Minister of National Security who stated in parliament during his vetting that all high profile cases for the past four years has been resolved.
 In an interview with Asempa of Adom FM on his Dwasonsem Dwumadie morning show, Kwame Asante, husband of late PRO of Tema Ports and Harbours Authority; Josephine Asante who was murdered on January 13 2019 challenges the statement of the ministry.
'' I am disappointed with Kan Dapaa'' He said. 
He disclosed that since the demise of his wife, justice has not been served. Therefore if Kan Dapaa claims all high-profile death for the past four years have been resolved, then he should prove it.
''They have solved nothing. Ken Dapaa should it what they have done. He is ignorant of what he is saying''  
He further stated that the case was only taken to court. The houseboy and driver who were alleged to have murdered his wife were granted bail.
He added that he has been in a constant communication with the police and as recent as last month and they only said they are still investigating. 
When asked by the journalist on what he would if he meets Hon. Kan Dapaa, ''He should apologise to the nation for telling lies.
He further stated that the manner in which murder cases are handled in the nation is very fraustration advised that we should all pray we do not get into trouble.
By: Charity Kessewaa Frimpong
Content created and supplied by: Togeh (via Opera News )