Many have grown out of relevance but that is not the story of this man, Dr. Ishmael Yamson, an excellent leader and is a rare kind of man who has "been in the mill and out" when it comes to management in Ghana. Dr. Ishmael Yamson was recently appointed as a member of the H. E Nana Addo's Economic Advisory Council since 2017.
Having served in the past as Chairman of the University of Ghana Council, member of the Board of the Central Bank of Ghana, President of Ghana National Chamber of Commerce and Industry, President of Ghana Employers' Association and President of Private Enterprise Foundation, Ghana, etc, he is still much needed to serve his motherland today as well.
Dr. Ishmael Yamson, is therefore the current Chairman of the Board of Directors of the Ghana Investment Promotion Centre (GIPC), and on several other boards such as also Chairman of the Board of Directors of Standard Chartered Bank Ghana Ltd., Mantrac Ghana Ltd., Unilever Ghana Ltd, he is also a Non-Executive Director of Nigerian Breweries Plc, just to name a few.
He graduated from the University of Ghana with BSc Economics Honours degree in 1966 and joined UAC of Ghana Ltd., a subsidiary of Unilever Plc.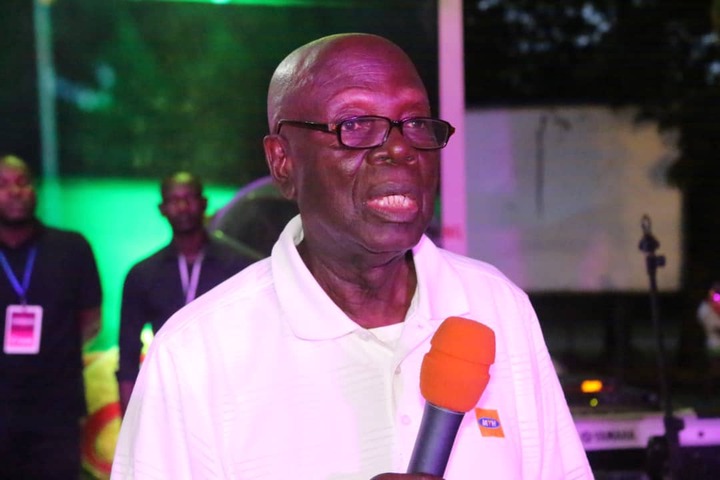 This is his secret, as Dr. Ishmael Yamson has over four (4) decades of experience in Corporate Management and has built a solid reputation as a clear leader in Strategic Management, and has since become a much sought after advisor by Government institutions and the Private sector in Ghana and the sub region.
In 1983, he became Chairman of UAC Tanzania, becoming the first African Chairman of any Unilever company outside his home country. In 1986, exactly 20 year after joining the company, he became Chairman of UAC Ghana and in 1992 became Chairman, Unilever Ghana Ltd.
He is also the Chairman of Ishmael Yamson & Associates, a consultancy firm which focuses on providing value-driven strategic management through the provision of leadership training and development programmes, organizational renewal and corporate advisory services.
His Ishmael Yamson & Associates, is a consulting firm that specializes in business and organizational transformation that is propelled by critical governance, strategic and operational frameworks, and leadership development. They believe in helping businesses and organisations unearth unique capabilities that would drive them to become market leaders and outstanding organisations. Their approach to transformation is based on an all-encompassing and time-tested "Vison-to-Value-Creation" model. Though the model cuts across all the key aspects of business and organizational activities, it is not a one-size-fits-all application. It is always tailored to the environments and the needs of the specific client.
The focus is to help businesses and organization articulate their medium to long term ambitions and translate them into actions in a manner that is growth-oriented and sustainable. To ensure that expected outcomes of any assignments they undertake are achieved, they remain facilitators and integral partners of the business or organization during the period and scope of each project, especially the implementation stage. Their intention is to give their clients the optimum value from their services. Led by Dr. Ishmael Yamson (Chairman), Mr. Raymond Ackah (Chief Executive Officer), and Mr. Michael Yamson (Chief Operating Officer), they offer a deep reservoir of combined experience in corporate and business leadership to the management and leadership of businesses and organisations. They draw on practical experience and profound insights to drive growth, viability, and profitability.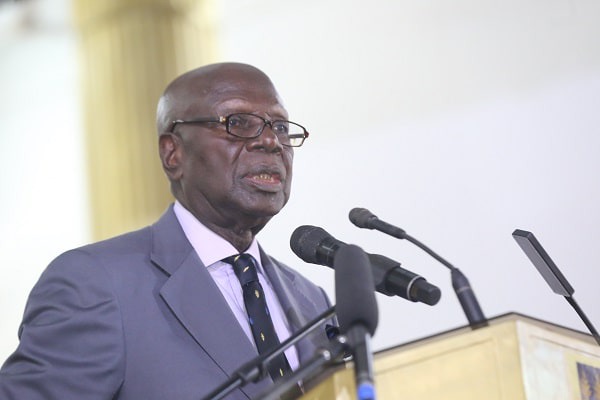 With his over half a century of hands on economic and management experiences, many would have not forgiven him, if he had not penned down some of these experiences and thoughts and he duly shares much more in his book "AFRICA IN SEARCH OF PROSPERITY: Ishmael E. Yamson's Essays on Development Economics, Business, Finance, and Economic Growth and edited by Ivor Agyeman-Duah & Bill Buenar Puplampu.
In this book, which has gone on to become a bestseller, he writes that, Africa is a major player in global economic engineering. It is also a great development partner, a vital player in the economies of Asian nations who are eager to explore long awaited market possibilities that it presents by forging alliances with hi-growth emerging economies in Africa. This new economic order is shifting the developmental narratives as Africa's rich potential market has become more attractive with a population of nearly one billion and although he indicates a level of despair at times, he is quite hopeful of Africa's prospects, as he reflects in these essays that address developmental issues from the colonial economy with those of the new states.
Hence in this, the author uses the experience of Ghana as an example and a site for an analytical perspective. He examines and writes about the issues of natural resource exploration, the oil economy, human skills and also looks at the vital factors of education, religion and the attendant attitudes to development."
Even though he is appointed by Nana Addo and his opinion on NABCO as a solution to graduate unemployment was interesting, as he had charged the NPP government to look at a more innovative ways of creating employment in the country because the Nation Builders Corps programme is not sustainable.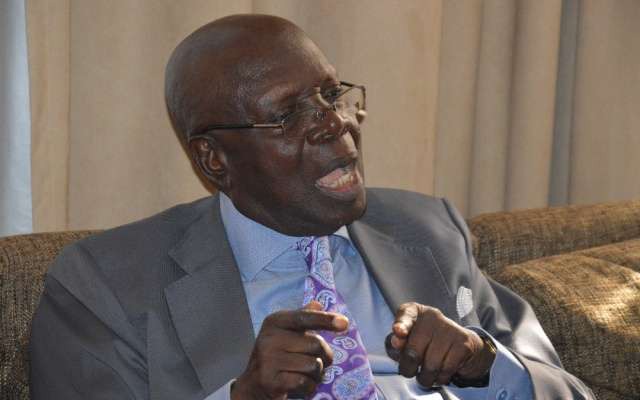 Although he had agreed the idea to engage the young graduates was a good one, he said that was only a short-term measure. He, therefore, urged the government to look at putting in place long-term measures to address the unemployment situation in the country.
He had said for the government to be able to create sustainable jobs and come out of poverty, the country's economy had to be growing at a consistent rate of at least eight per cent for the next 10 to 15 years.
"Not this zigzag growth today three per cent, tomorrow four per cent. It will not do it. We need to say consistently, we will grow at say 8 per cent for a period. We must do everything possible to achieve it," he noted.
"The government must also move away from old policies in order to create the needed jobs. Most of these policies are short-term measures, which have been tried in the past but couldn't solve our problems," he added.
He said the issue of job creation for the youth was a critical security matter that could get out of hand if not properly managed.
"Security is very important. All these young people in the country searching for jobs must be given an opportunity. They become a threat to the security if the environment is not favourable for them to create their own jobs," he warned.
Content created and supplied by: MrsCelestial (via Opera News )