LGBT is this the beginning of the end?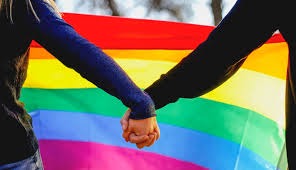 The conversation of LGBT which stands for Lesbian, Gay, Bisexual and Transgender are up for grabs in the public domain, electronic platforms and print media. It is just not stopping is it? This escalated after one musician Pappy Kojo disclosed that he is a gay. Ever since his declaration, most people have gotten the zeal to come out to declare themselves and even a fight for the legalisation of it is been pursued by some people.
We suddenly hear a group opening and office in Sefwi and the LGBT has exploded in Ghana just like that. Government will now be under intense pressure and l fear international communities will throw themselves into this matter. The talk of legalisation has been unsuccessful in past attempts as neither of the last presidents nor the current fancy that practise.
The morality level of the Country is bigger than anything and we just can't stand this LGBT. In the past, religious leaders of the major religions in Ghana have added their voices to it and has said the legalisation of it will have a negative impact on the country as it will bring the hatred of God upon us and God will lift His hands from the Country. This is one of the prophesies in the Bible, my brother and sister, the end of the world is near.
Content created and supplied by: Makavellidhope (via Opera News )