The Supreme Court today sat and heard the matter of the petitioner seeking to re-open his case as he had stated that, he closed his case for the fact that, he was under the impression, the first respondent was going to put forth its chairperson as a witness and adduce evidence, thereby, being available for cross-examination.
According to Tsatsu Tsikata, counsel for the petitioner, they were taken by surprise when the first respondent indicated to the court that, it was closing its case, and that, it shall not adduce any evidence.
The petitioner, therefore will like the Court to grant leave, so he could subpoena Mrs. Jane Mensah to come testify as a witness.
Whiles we wait for the verdict, to be delivered on 16th February 2021, we would like to take a look at the situation and analyse the effect of the outcome of the verdict.
Following proceedings today, it became apparent that, the request of the petitioner is one but come in a double barrel form.
The petitioner is seeking the leave, first to re-open its case, for the purposes of issuing a subpoena on Mrs. Jane Mensah.
The petitioner does not require the permission of the Court to serve the subpoena on the Chairperson of the Electoral commission of Ghana (EC), but, he has to be able to re-open his case before that process can be triggered.
Now, since the sole purpose of re-opening the case is to serve a subpoena, it suffices to say that, when the Court grants leave for the petitioner to do so, it has automatically granted the subpoena.
Otherwise, what will be the purpose of the petitioner re-opening its case?. It would have been meaningless.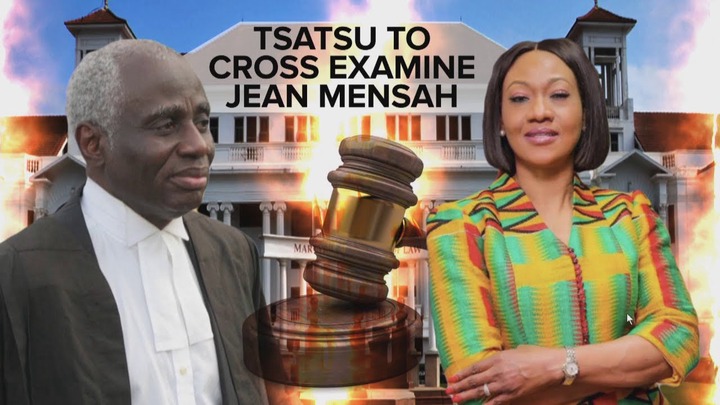 So, tomorrow, if in the wisdom of their Lordships, they are okay with the subpoena which the petitioner intends to serve, they will grant the leave for him to re-open his case. If they are not going to entertain the subpoena, they will kill it by denying the request.
A favourable verdict to the petitioner means a double victory, while a refusal is equally a double blow. 
Content created and supplied by: Rasgambo1 (via Opera News )