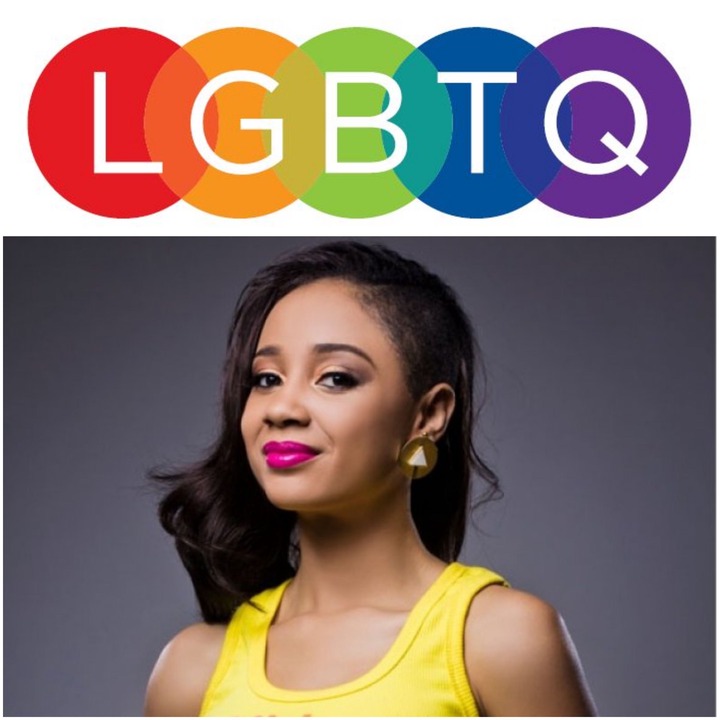 Lesbian, gay, bisexual, transgender, queer and intersex (LGBTQI) persons face specific obstacles when it comes to accessing many of their rights, including their right to social protection.
LGBTQI is something some world leaders are pushing and endorsing. Here in our society, we frown on such activities because we see it as a Taboo. Our cultural practices doesn't support it in anyway.
Late Prof. John Evans Atta-Mills stood in for the country as a leader and has condemned it and that it'll not be accepted here in Ghana. His predecessors has followed his footsteps i.e Former President John Mahatma and current President Nana Akuffo Adoo.
Deborah Owusu-Bonsu better known by her stage name as Sister Derby is a Ghanaian television presenter, musician, model and academic, of Akan origin and a former presenter at e.tv Ghana has made this post below on her Twitter handle endorsing the said group LGBTQI.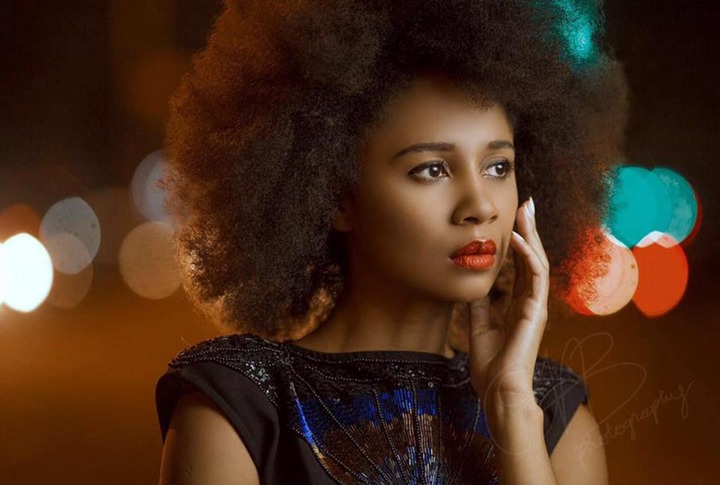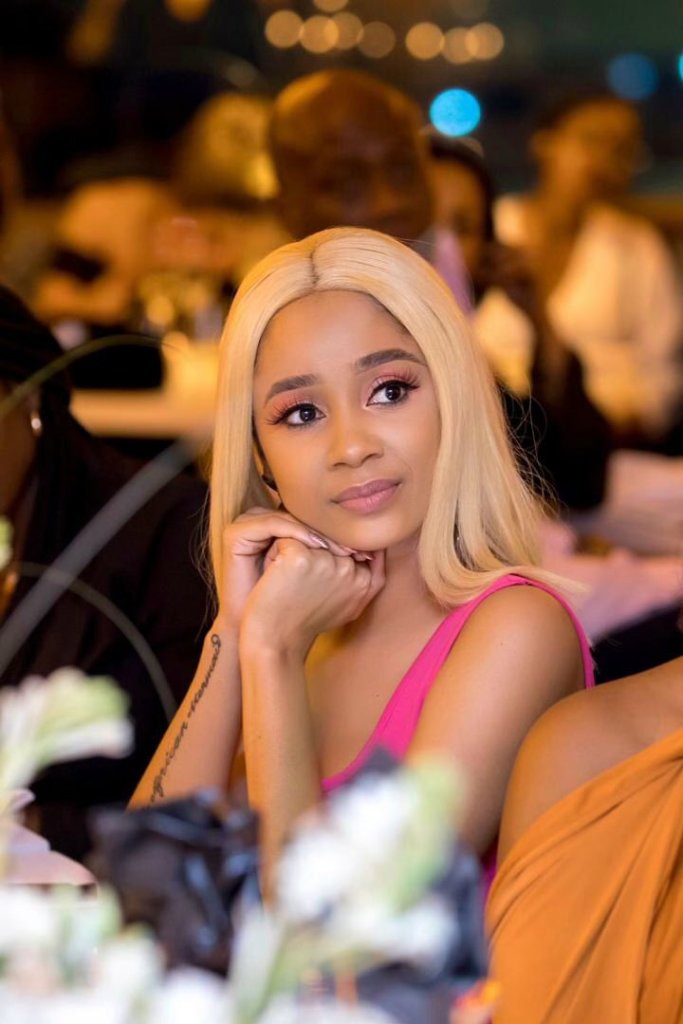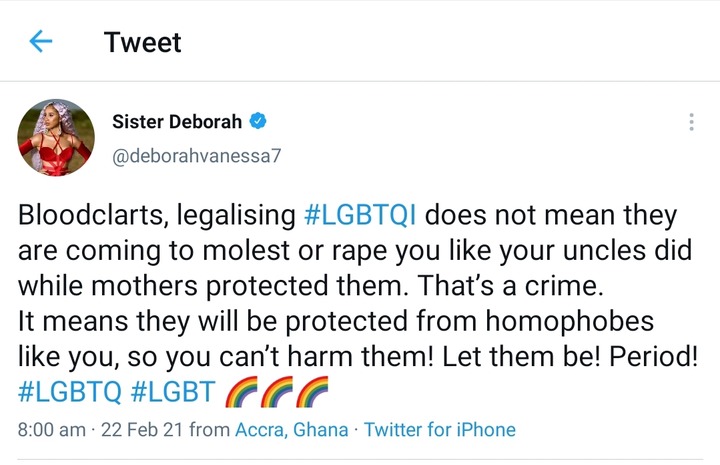 Bloodclarts, legalising #LGBTQI does not mean they are coming to molest or rape you like your uncles did while mothers protected them. That's a crime.
It means they will be protected from homophobes like you, so you can't harm them! Let them be! Period! #LGBTQ #LGBT 🌈🌈🌈
Subsequently, the above post wouldn't be taken lightly as people have thrown shades at her.
Read some of the damning comments on the post below.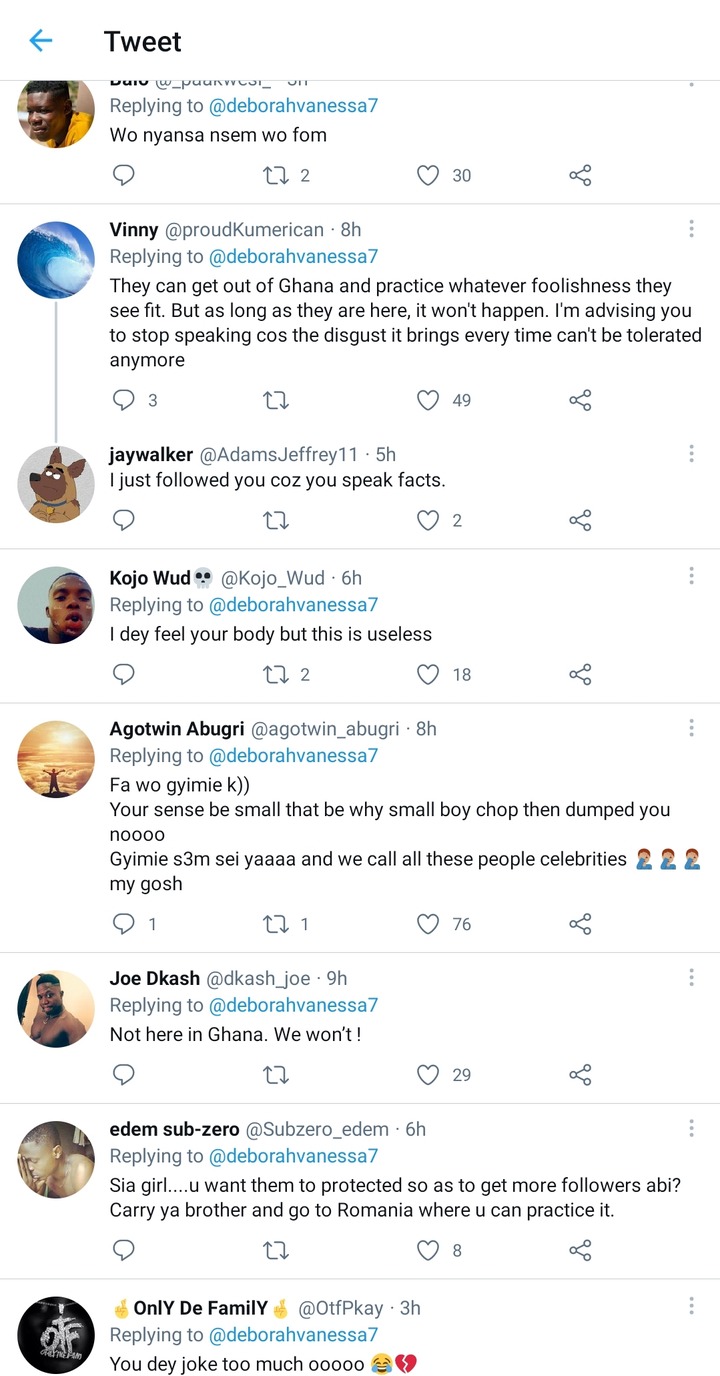 Meanwhile, the European Union has opened an office here in Ghana to promote the LGBTQI group.
Content created and supplied by: EDznews (via Opera News )