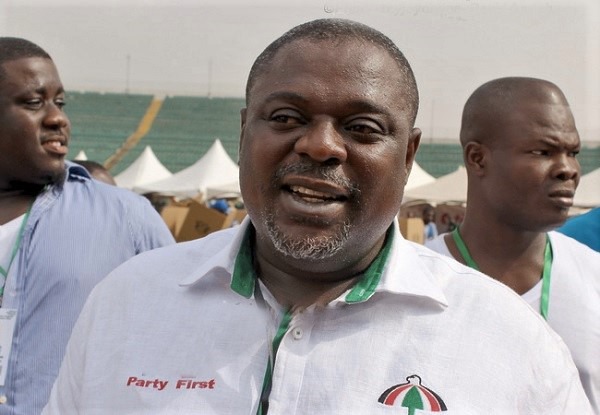 The suspended Koku Anyidoho of the National Democratic Congress (NDC) has provoked some interesting conversation about events that are unfolding from the election petiton. With a single question posed to Ghanaians on whether or not there is any logic or motivation for one to risk his or her integrity on a court case.
Though he did not make any attribution, many are tempted to beleive it's got much to do with lawyers engaged on the election petition. Very cunningly, Koku Anyidoho noted that his question is directed at 'ordinary' Ghanaians particularly "Civic Education Students".
He however warned some authors who might pounce on his message to make wrong attributions.
"Will you stake your integrity & colourful career on a single court case? I have asked an innocent & innocuous question for my Civic Education students to answer. I do not wish for any horrible news portals to attribute to me nothing that I have not said," he tweeted.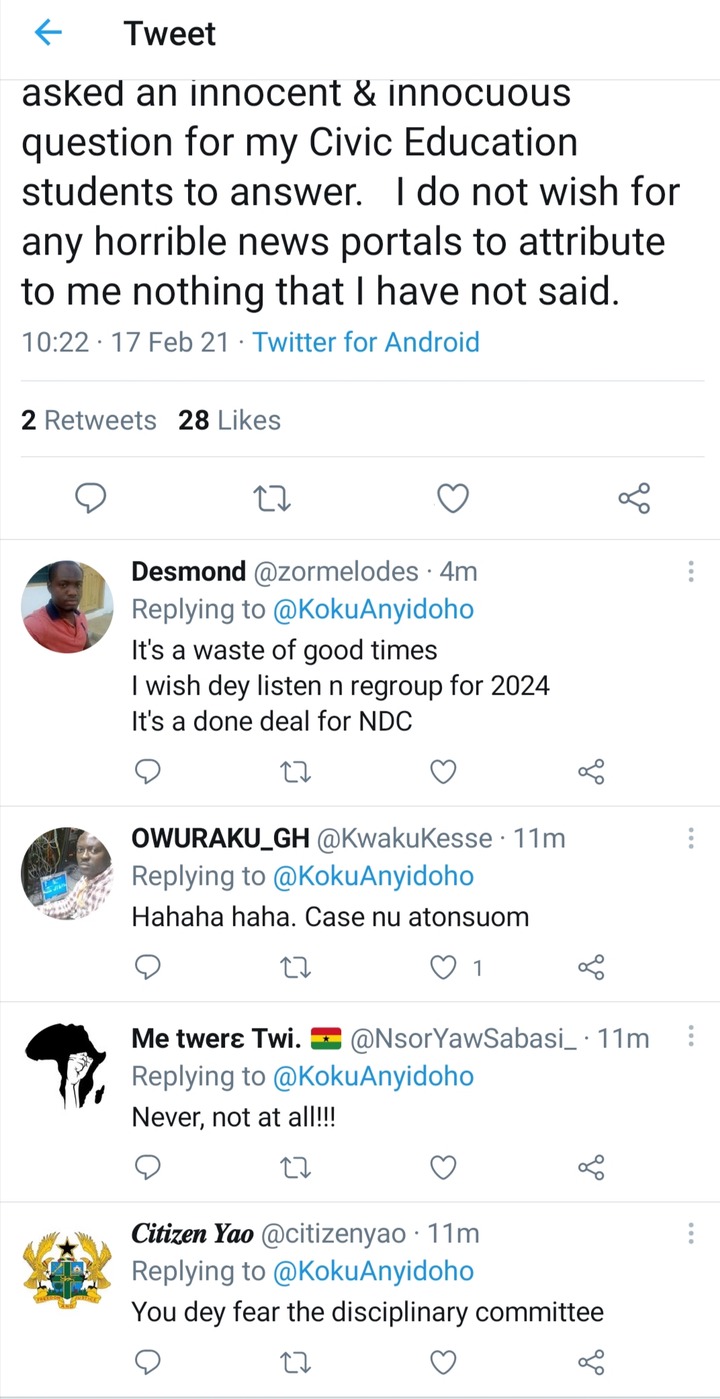 The reactions that came in the early stages suggested that it was riskier for any lawyer to bet his or her integrity and career on a single case.
One comment that came through created an impression that the "case is dead" and thus re-echoed with what had been trumpeted by the ruling New Patriotic Party (NPP) about John Mahama's petition.
Content created and supplied by: Tinch (via Opera News )