In recent times, the internet has become a place where a lot of negativity and bad energy is expressed. It has accounted in the increase in societal vices which has made many people very cautious in its usage since it can cause doom.
But then, just as almost everything has both negative and positive sides, the internet has a lot of benefits. Interestingly, just as it can cause anxiety and depression, it can equally be a source of joy and positive energy.
Just recently, a picture appeared on a social media platform of an instrumentalist blowing a trumpet. There is nothing really new about blowing a trumpet but this particular image looked extremely funny than it should have been.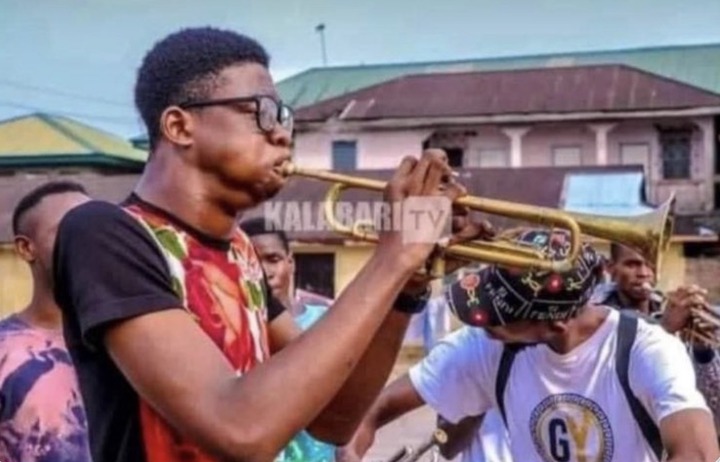 Many people who saw it started asking questions as to why the trumpeter will commit so much energy in blowing a trumpet.
Funny among the questions were those who asked of how much he had been promised for him to be blowing the instrument the way he did.
The comment which seems to have cracked many people up was the one from an observer who declared that, the blower of the symbolic biblical trumpet which is believed to be blown for the world to end had been found.
Laughter us good, make time to laugh.
Content created and supplied by: Fruit4taught (via Opera News )