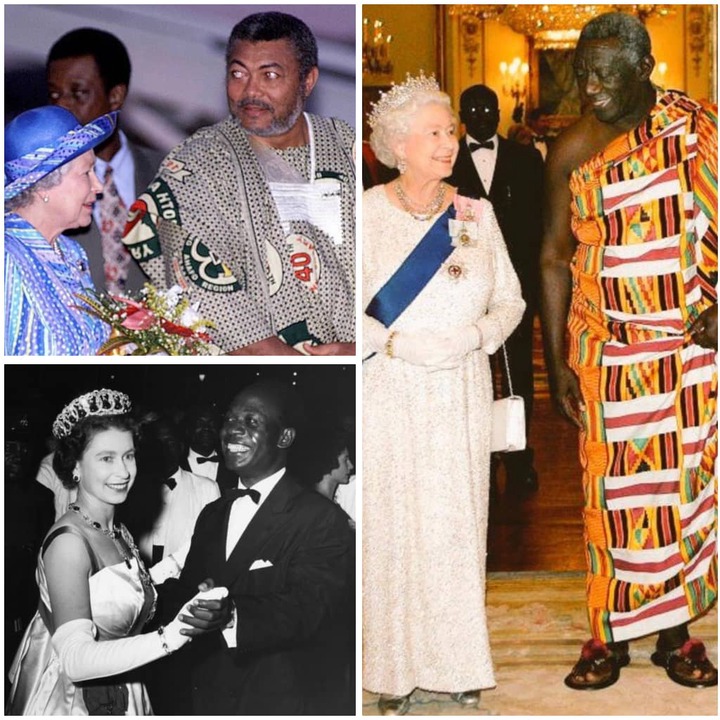 "This is the day, 5 million Ghanaians will go gay. Queen Elizabeth and Prince Philip will be here that special day. We'll drink and dance the whole day and put on kente fine on that Thursday 12th November 1959."
Chorus : "May God bless this fine Thursday, when all Ghana will go gay. Elizabeth we love you, akwaba wa wa too "
This is part of the lyrics of a song written and sung by King Bruce and his Black Beats Band in 1959 in anticipation of the visit of Queen Elizabeth II to Ghana. Due to security concerns however, the visit had to be cancelled but eventually came up two years later in 1961.
Dr. Kwame Nkrumah was the President of Ghana then and this iconic visit, even though many years ago is still significant in the history of this country.
That was the first but not the last time she had an encounter with a Ghanaian president though. She visited the country again in the mid 90's during the era of Flt. Lt. Jerry Rawlings.
She also in turn has invited other Ghanaian presidents for states visits. One of such was when former president, J.A Kufuor went on a major state trip to Britain during his tenure.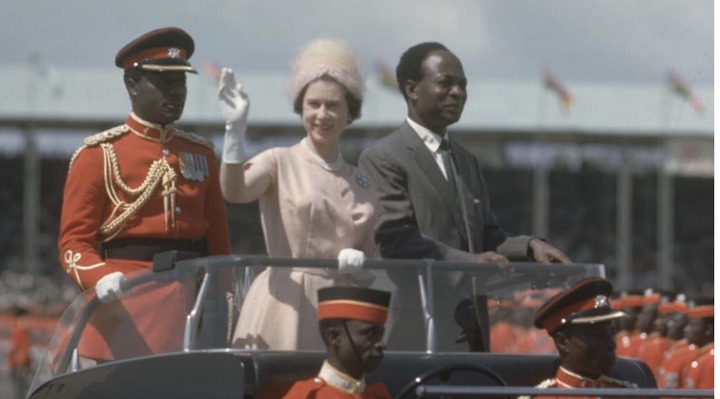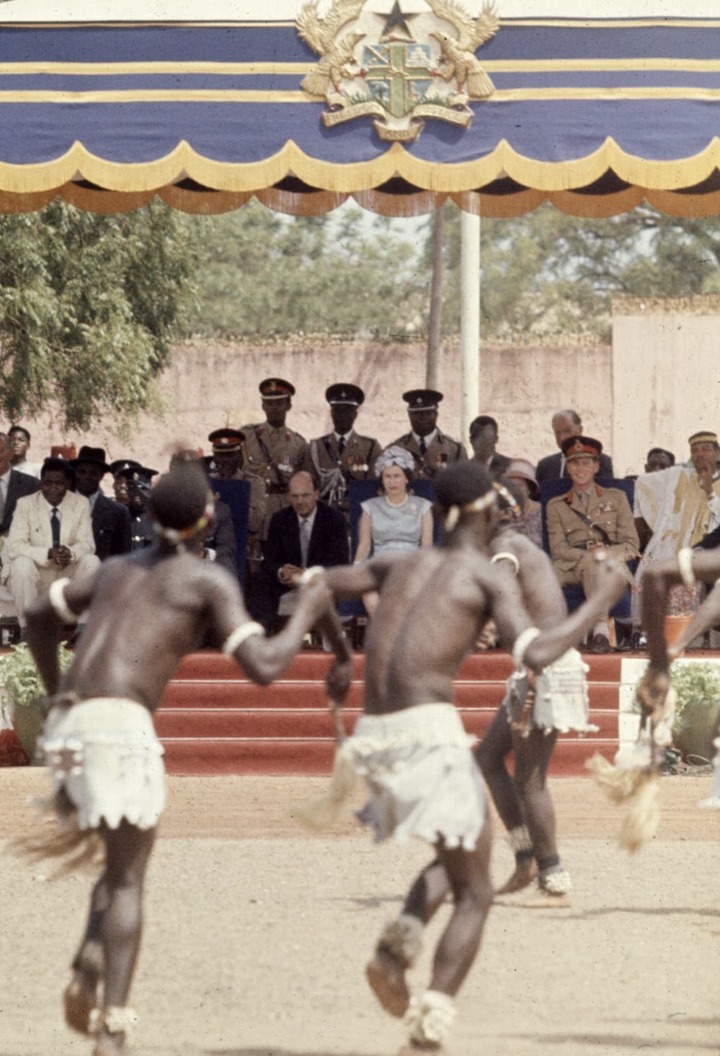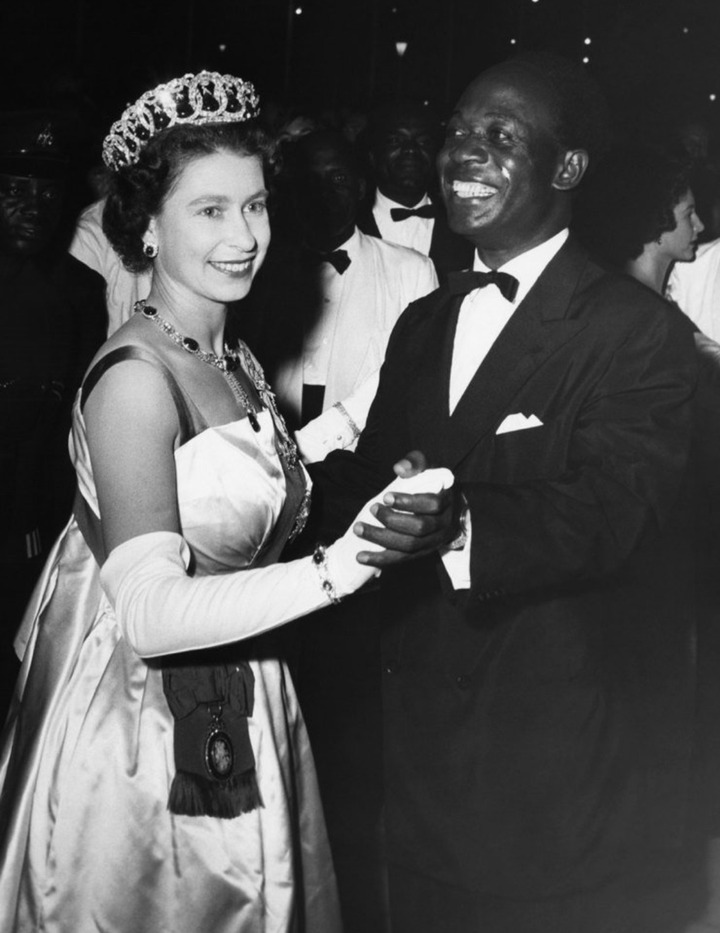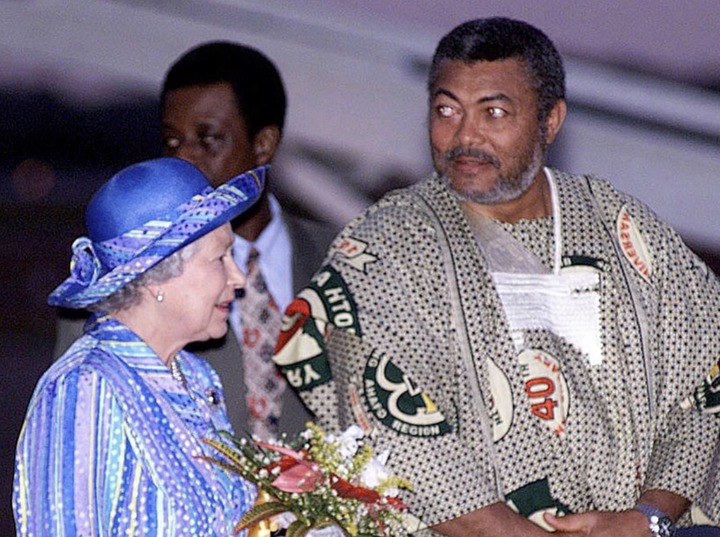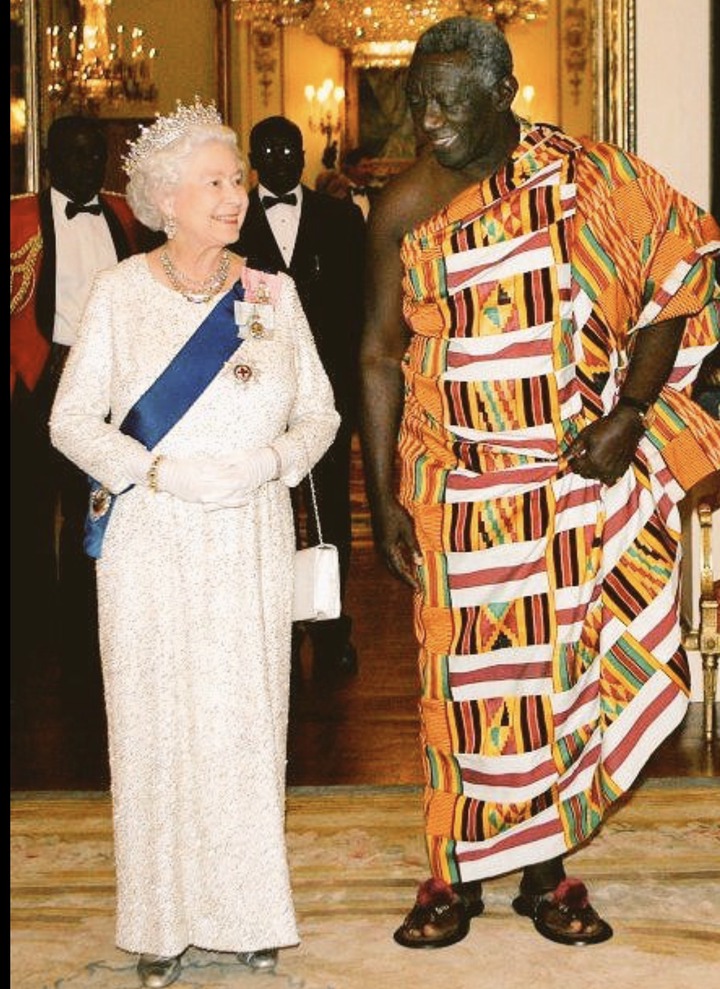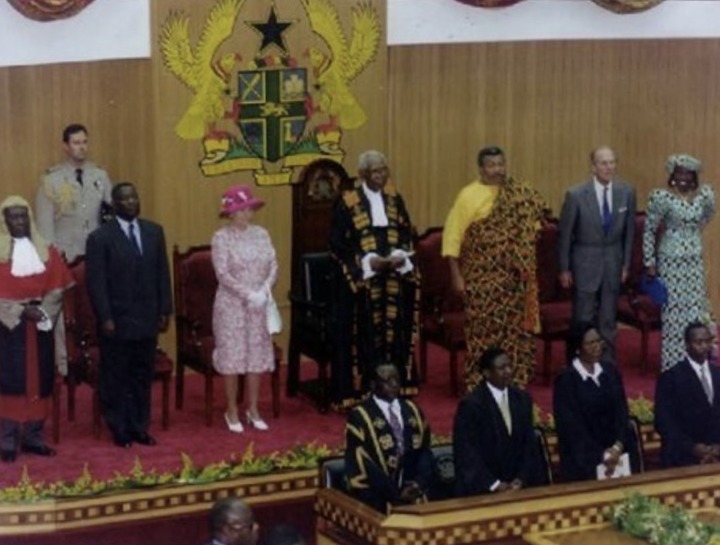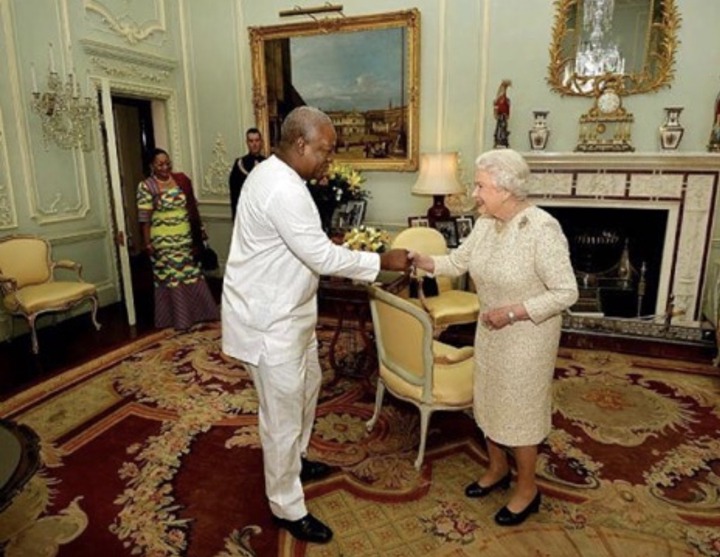 Sadly though, most of these leaders she met are dead whiles others battle poor health due to old age. She on the other hand seems to be doing relatively well considering her age.
It is amazing how well she has coped all these years considering the fact that she has met all of Ghana's heads of state from the first one to the current leader. At age 94, she really looks radiant.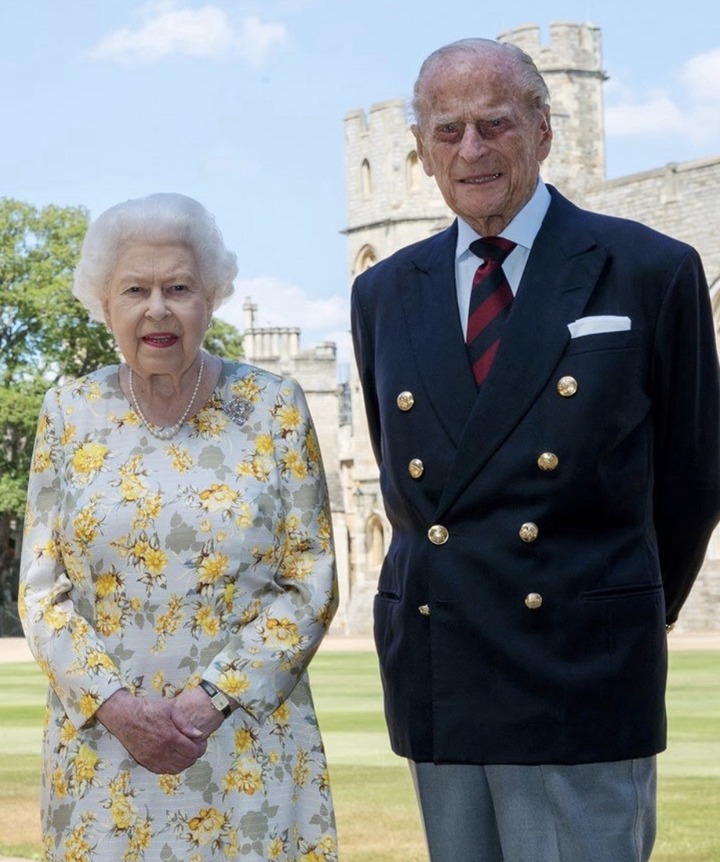 Content created and supplied by: Fruit4taught (via Opera News )