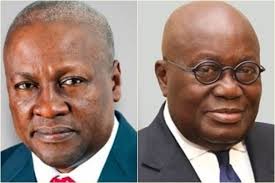 Lesbian, Gay, Bisexual, and Transgender (LGBT) people have already established their physical office here in Accra, Ghana and up till now some Ghanaians are expecting some response from the President of the Land, Nana Addo Dankwa Akufo-Addo concerning this office on our soil but unfortunately no response yet from the President. The Catholic Bishops yesterday, 20th February 2021 wrote an official letter requesting the President to close down the office that the LGBT have open in the country but with that also, no response up till now.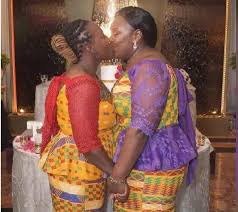 Ghanaians are beginning to speculate that maybe the President is interested in it legalization in the country but he feared that aid from these LGBT accepted countries will be cut off upon non-acceptance of it here in Ghana. The most unfortunate thing is that these LGBT people are now bold and are demanding that the society will accept them because they have right to 'sexual' feelings.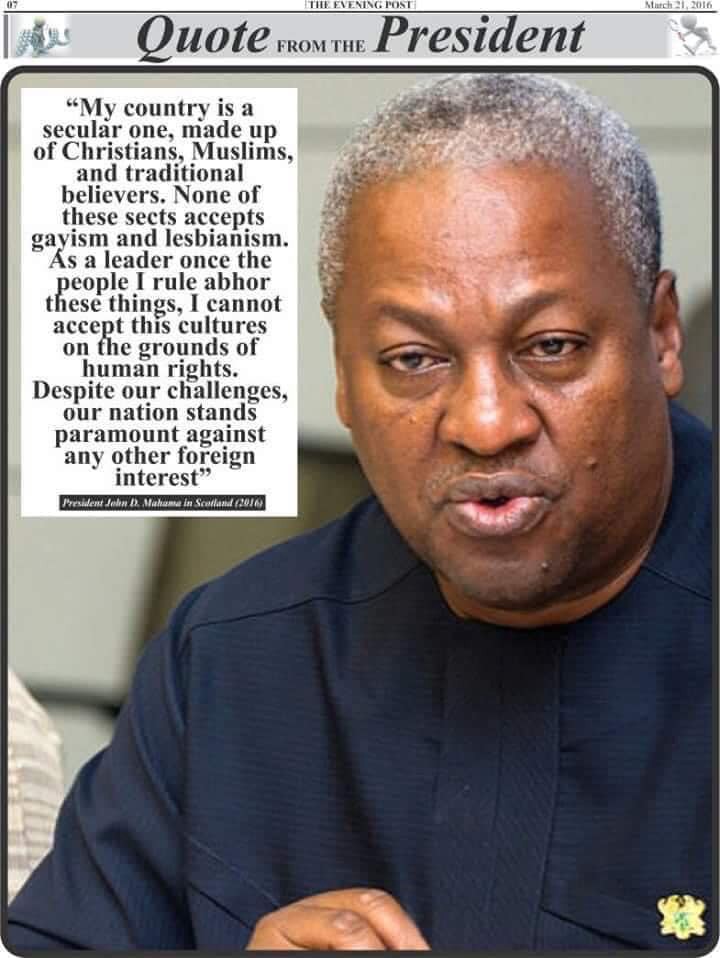 In 2016, the then President, John Dramani Mahama was faced with the same challenge when these LGBT people rose up. On his take on the LGBT, President Mahama said, "My country is a secular one, made up of Christians, Muslims, and traditional believers. None of these sects accepts gayism or lesbianism. As a leader once my people abhor these things, I cannot accept this culture on the ground of human rights. Despite our challenges, our nation stands paramount against any other foreign interest".
Ex President John Dramani Mahama was very straight forward on this issue of LGBT in the country and Ghanaians hailed him for standing on his feet against the establishment of LGBT right in Ghana.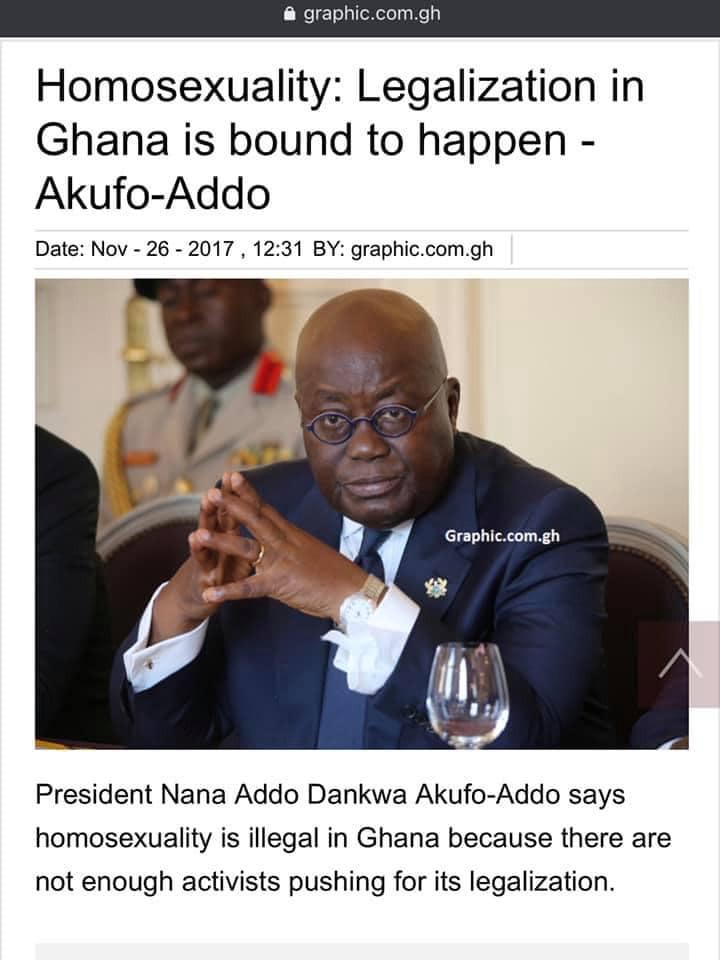 On 26th November 2017, there was report by Graphic.com which talks about President Nana Addo Dankwa Akufo-Addo's take on this LGBT. He said that, "Homosexuality is illegal in Ghana because there are not enough activists pushing for its legalization". This statement from him that time seems to suggest that he might be interested in legalizing it at that time but the people were not many to push him to.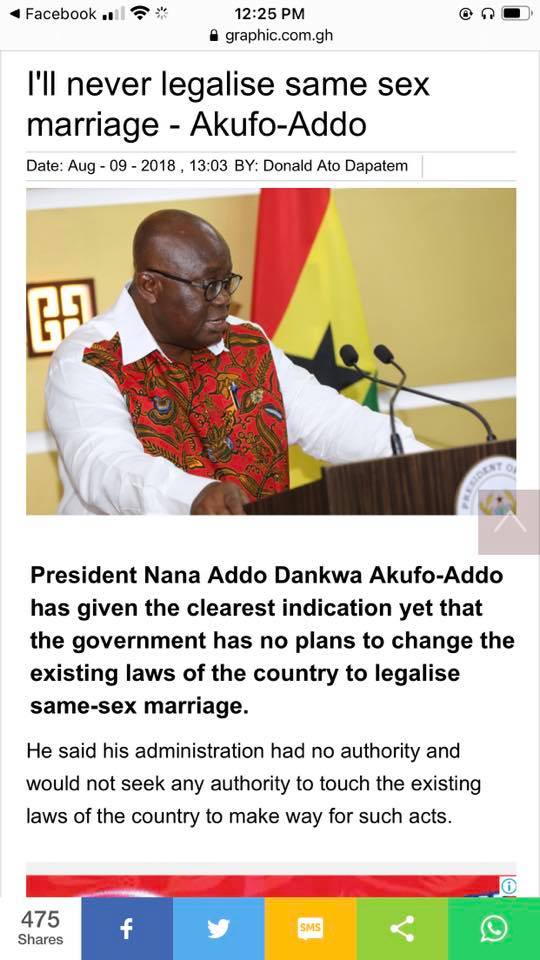 In August 2018, President Nana Addo Dankwa Akufo-Addo again said that, "Government has no plans to change the existing laws of the country to legalize same-sex marriage". But here we are that these people have been able to take their time to build a storey building office under the watch of President Nana Addo Dankwa Akufo-Addo's government. And some Ghanaians on social media are beginning to suspect that the President has gave in to the fight against LGBT in Ghana due to his silent this time.

A Facebook user known as Kofi Ag Harrington reacted to a post on social media that, "He (President Nana Addo) fears that aid will be cut. That is the whole thing. He cannot come out but he is interested. Based on what he said, that is why the activism is gaining much momentum". And this is absolutely true because his claims is the same as what the President said in 2017.
Because of financial supports and loans we get from these countries, there is high probability that even if LGBT is not legalized, they will have chance to do whatever they want in this country bringing curses upon us all. Remember Sodom and Gomorrah? That is where we are heading to now. God save Ghana.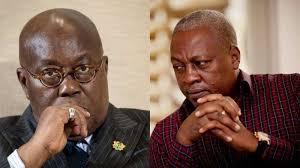 Check out some comments from Facebook below: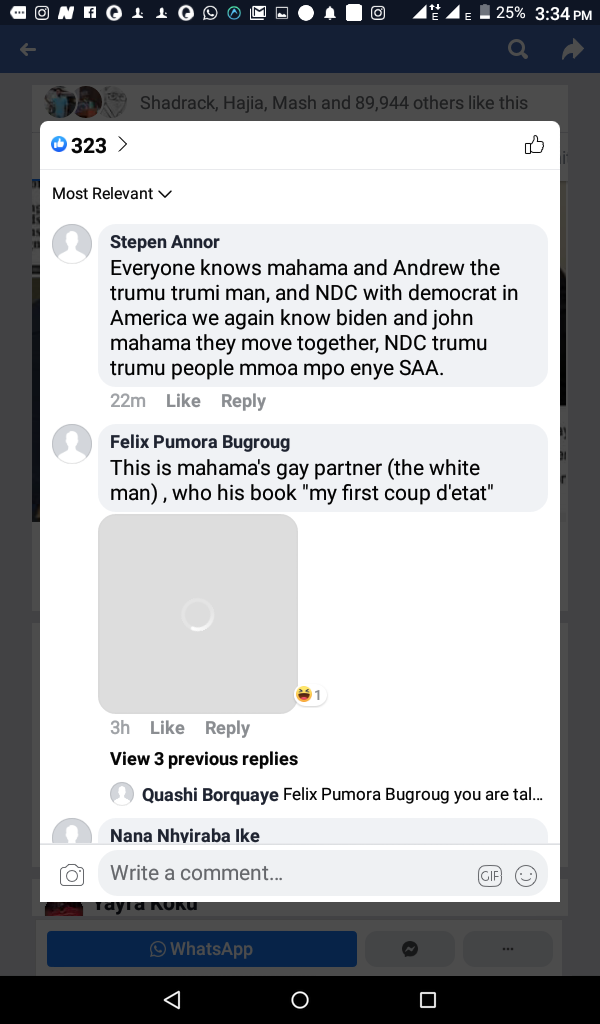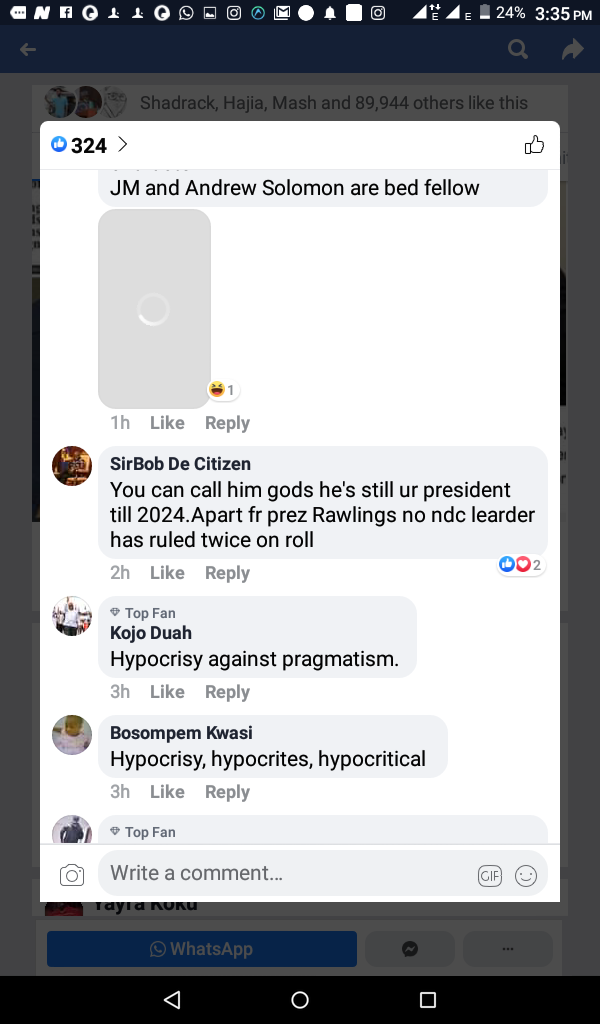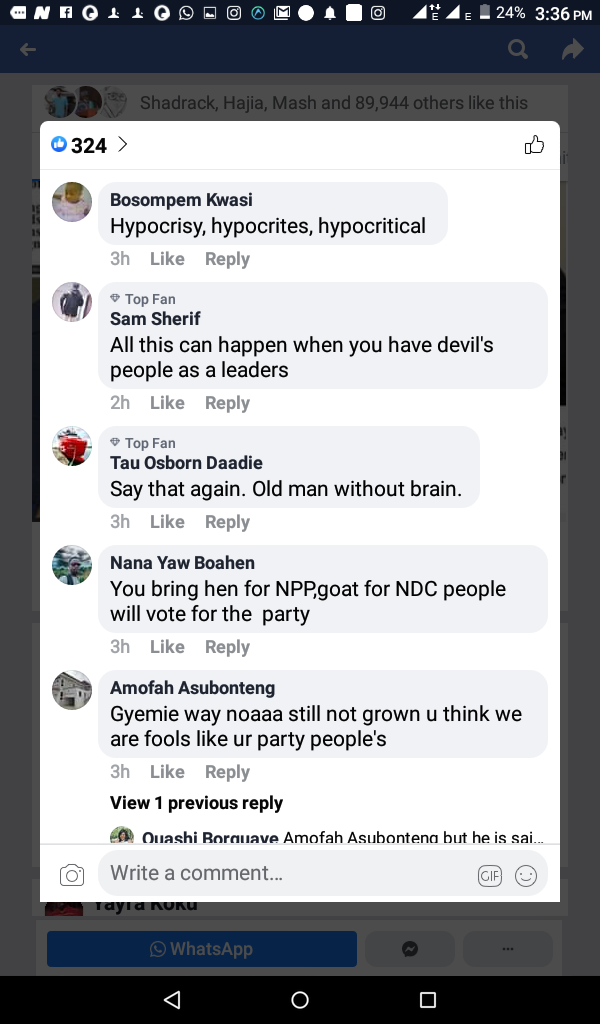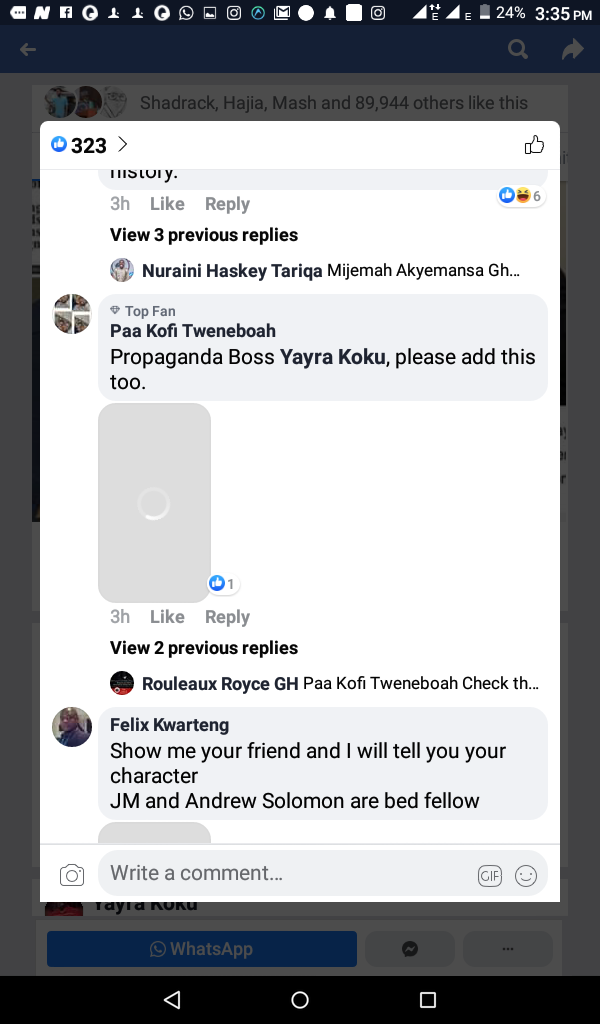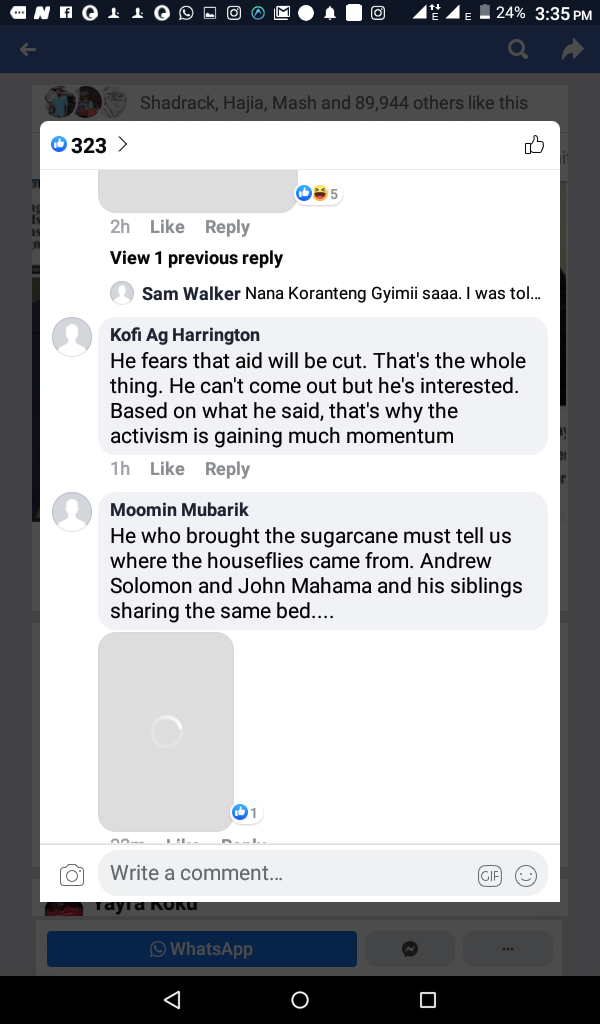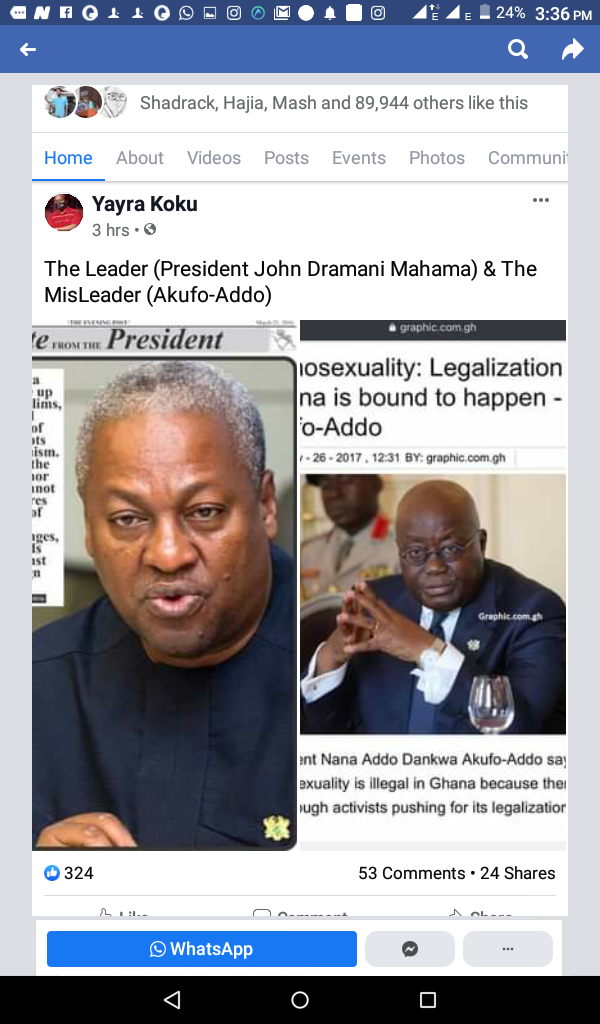 Content created and supplied by: Ferdinandnews (via Opera News )